Watch: Kauai's Hidden Swimming Hole You Absolutely Must Find
The Kilauea Stone Dam, built in 1880, is the crown jewel of the Wai Koa Loop Trail.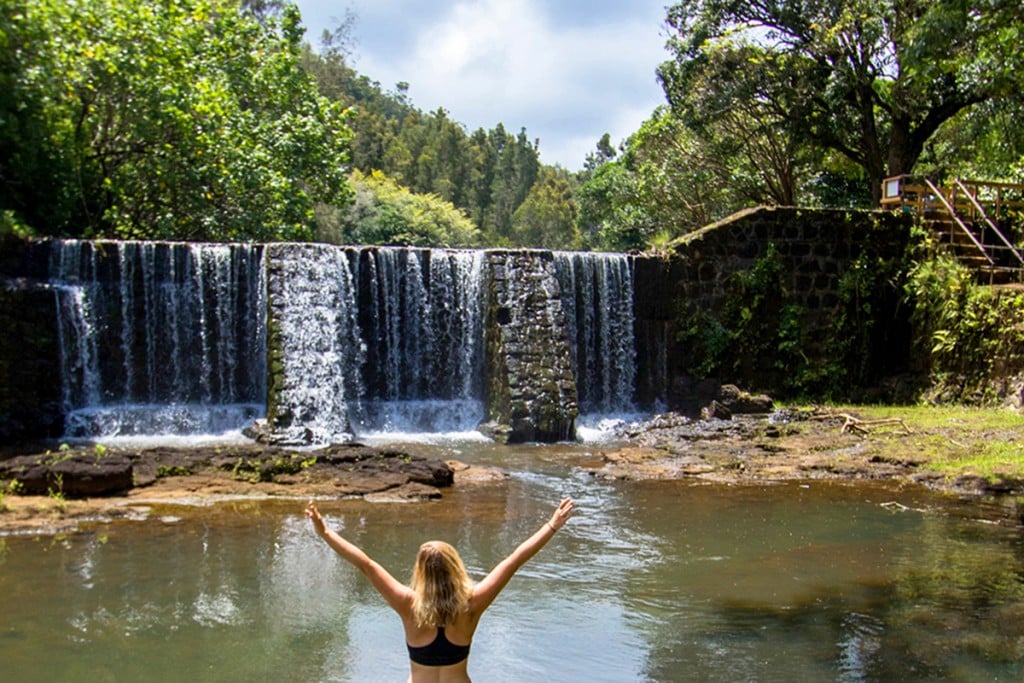 The Wai Koa Loop Trail, located on the north shore of the island of Kauai, takes you past a mahogany forest to a secluding swimming hole at the historic Kilauea Stone Dam, where visitors can picnic, meditate or jump in.
Read our full story on this hike, here.
Have Aloha Will Travel, powered by HAWAII Magazine, creates micro-documentaries and short films about the Islands. Our storytellers and videographers travel throughout Hawaii to discover the untold, the overlooked, the authentic and unscripted to share with the world all of the amazing things to be discovered here in Hawaii.
Subscribe to our YouTube Channel at hawaiimagazine.com/videos.