WATCH: Santa Claus Arrive on an Outrigger Canoe at Waikīkī Beach
Who needs a sleigh when you've got a canoe and Hawaiʻi waves!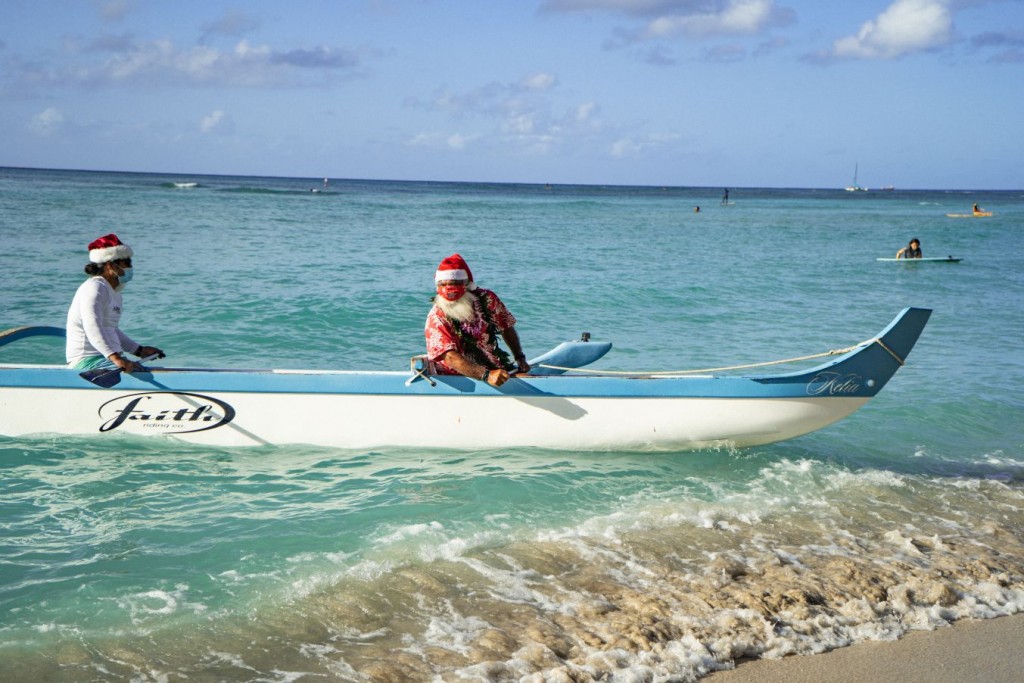 Ho, ho, who's that jolly old man surfing into Waikīkī Beach on an outrigger canoe? Why it's none other than jolly old Saint Nick, making his annual visit to Waikīkī Beach before starting his monumental trip to deliver presents to all of the good keiki (kids) around the whole world.
Normally, Santa would be greeted a massive crowd of excited kiddos waiting to meet their holiday idol, however, this year Santa—who's been making trips out to Waikīkī for the past 14 years with the help of the Outrigger Hospitality Group—had decided to come in under-the-radar as to prevent a large gathering from occurring. He also decided to wear an aloha-print facemask as well as an aloha shirt and boardshorts to beat the heat.
While Santa's holly, jolly day on the beach wasn't as loud and celebratory as other years—normally there are hula dancers and musicians there to greet him—we're hoping next year will be back to normal. But for now, we can still be thankful that we get to watch Mr. Claus roll into the golden sands of Waikīkī Beach on a beautiful Hawaiʻi day.