Weather Channel slated to debut "Hawaii Air Rescue" TV docu-series this week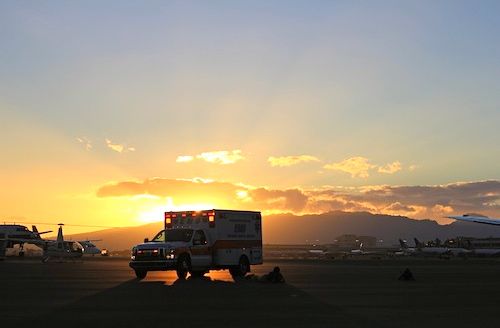 On many days, for countless visitors and residents alike, Hawaii is an easy-going paradise. There are, of course, exceptions — some involving traumatic medical situations, dramatic weather, and potential environmental dangers. The Weather Channel Companies is focusing on those intense island scenes with a new television docu-series titled Hawaii Air Rescue, which will premiere at 9 p.m. (Eastern Standard Time) on Wed., Sept. 12.
The series follows the crew of Hawaii Life Flight, an exclusive air ambulatory service for the Hawaiian Islands.
In a news release issued by the Weather Channel, its senior vice president for content and development, Michael Dingley, said: "Hawaii looks like a paradise to most people, but this series will show viewers an entirely different side to island life" as the crew takes on everything from severe car crashes to diving accidents.
The challenges served up by Mother Nature ranging from a form of air pollution known as vog (a portmanteau combining "volcanic" and "smog"), which results when Kilauea volcano eruptions emit large quantities of sulfur dioxide and other gases, to difficult-to-navigate big waves and tropical wind shear.
"Hawaii Air Rescue shows how this brave crew manages to save lives and battle the elements in the process," Dingley said.
Among The Weather Channel's original series: Coast Guard Alaska, Iron Men (ironworking union in New York), Lifeguard! (Southern California), Ice Pilots (Artic aviators), and Hurricane Hunters. Another new series, Coast Guard Florida, is slated to debut on Oct. 10. For additional information about Hawaii Air Rescue, click here.