Whale watching tours in Hawaii
A list of tours to see humpback whales as they migrate through Hawaiian waters during the winter months.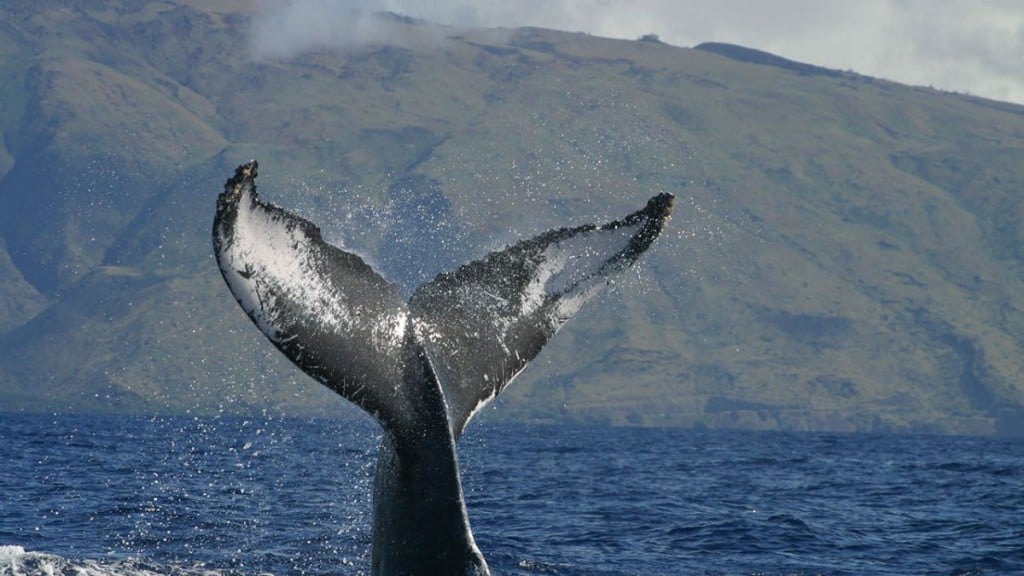 Humpback whales, or na kohola, migrate from Alaskan waters to Hawaii in the winter and spring months of November (sometimes earlier) through May every year, seeking warm waters for breeding and birthing new calves. From the islands' beaches or lookouts, you might catch sight of them in the distance, but we highly recommend booking a tour to get a closer look at these majestic creatures.
The shallow Auau Channel, between the islands of Maui, Molokai and Lanai, is one of the best spots to view the gentle giants. On any given tour, you'll see whales swim to the surface before they dive down; you'll see calves swimming alongside their mothers; and, if you keep your eyes peeled and cameras at the ready, you might catch a whale breach, its full body jumping out of the water like our exciting January/February 2016 cover. It's an experience anyone visiting Hawaii should at least experience once.
If you're planning a trip to Hawaii soon, here's a guide to some of the tour operators in the Islands.
MAUI
Hawaii Ocean Project
Departing from Lahaina Harbor on one of two vessels (a catamaran or yacht), the tour lasts two hours and features an onboard gift shop. $42.81, hawaiioceanproject.com.
Kai Kanani
Visitors staying on the south shore may prefer this tour that launches off Makena Beach. You may also appreciate the light snacks and mai tais on tap that's included, along with the views of South Maui and Molokini. $68, kaikanani.com.
Pride of Maui
A whale watch on Pride of Maui begins at Maalaea Harbor and includes a barbecue lunch, mai tais, beer and two and a half hours at sea. $52.95, prideofmaui.com
Pacific Whale Foundation
Nonprofit organization Pacific Whale Foundation offers multiple whale watching excursions that launch from Lahaina and Maalaea on different types of vessels. Onboard certified marine naturalists tell you about the work that the organization is doing while teaching you about the whales popping to the surface around you. Prices from $39, pacificwhale.org.
Sail Trilogy
Tours on Trilogy depart from Lahaina, Maalaea and Kaanapali. Breakfast or lunch is included, along with two adult premium beverages, and you'll like the limited number of other guests on the catamaran with you. $59, sailtrilogy.com.
Ultimate Whale Watch
Chose a one-and-a-half or two-hour whale watch adventure that takes off from Lahaina Harbor with 17 other guests aboard its 30-foot rigid-hulled inflatable raft. $37.51, ultimatewhalewatch.com.
OAHU
Atlantis Cruises
Departing from Aloha Tower Marketplace in Honolulu, one of the great things about its boat is its design, which provides a stable ride. Choose a tour with or without a meal, and cruise off the shores of Waikiki. Price from $35, atlantisadventures.com.
Wild Side Hawaii
This marine biologist-founded and led tour focuses on minimizing the ecological footprint of their charters and maximizing the public's knowledge about these marvelous mammals. $145–$195, sailhawaii.com.
MOLOKAI
Whale Watch Molokai
Depart from Kaunakakai aboard the one of two passenger vessels, which, because of their smaller size and smaller crowds, means a more personalized experience. $79, whalewatchmolokai.com.
HAWAII ISLAND
Captain Zodiac
Board a 24-foot Zodiac boat in Honokohau Harbor in Kailua-Kona and go on a three-hour bouncy adventure through the water in search of whales. $84, captainzodiac.com.
Mauna Lani Sea Adventures
From the Mauna Lani Resort at Makaiwa Bay, take an hour and a half long tour, which includes snacks drinks and a view of the Kohala Coast. $85, maunalaniseaadventures.com.
Dan Sweeney's Whale Watching Adventures
Go on a three-hour learning adventure with Captain Dan Sweeney, who's studied whales his whole life. $110, ilovewhales.com.
KAUAI
Sea Rider Adventures
Choose a tour departing from Poipu or Kekaha and spend two hours on a Zodiac exploring Kauai's southern waters and searching for whales. $90, kauaiseariders.com.