What To Do In Waikīkī For Less Than $20
Waikīkī may be expensive, but there are ways to save for the budget-minded traveler.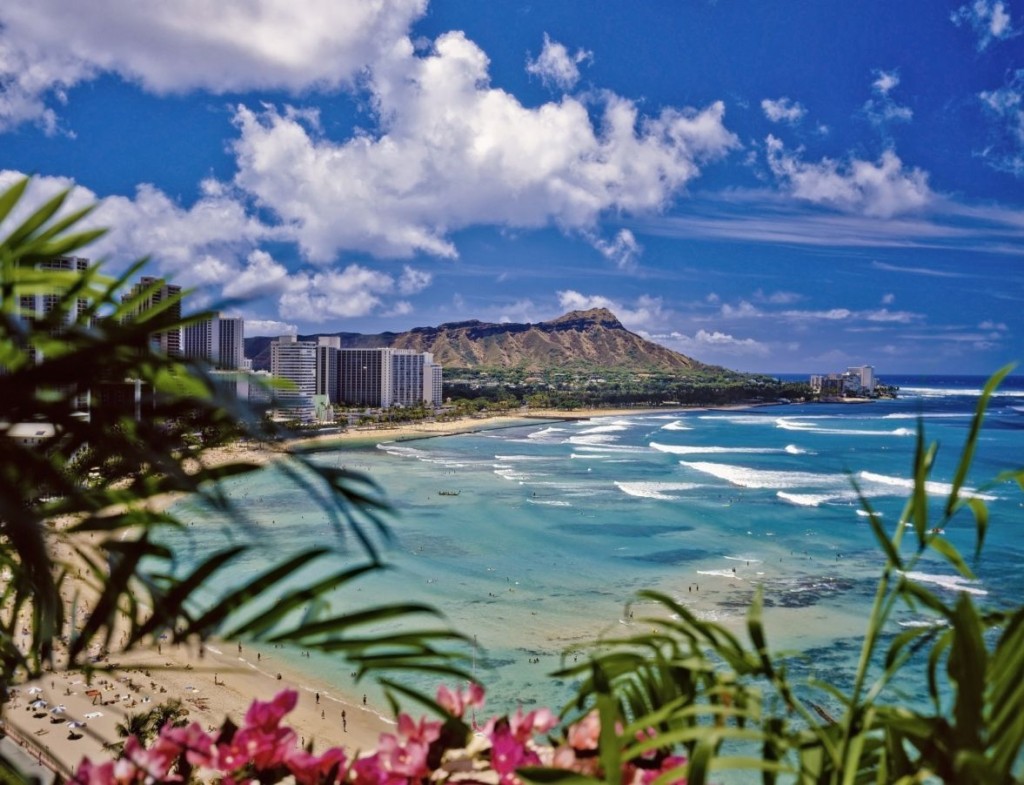 Traveling can be expensive. And a vacation in Waikīkī can definitely add up.
Fortunately, the HAWAIʻI Magazine team has spent its fair share of time in the buzzing visitor hub of Oʻahu, and know a few cheap(ish) options when it comes to food, activities and museums. Here are a few ways to enjoy Waikīkī without spending more than $20. Yes, seriously.
Pedal Over the Pavement with Biki ($4 per 30 minutes)
Depending on the day, walking through Waikīkī can be a breezy, beautiful experience or, if the tradewinds aren't blowing and the sun is out in full force, an incredibly hot, humid trek that can leave you sweaty and tired. Fortunately, Biki, a nonprofit bike-sharing organization, launched on Oʻahu in 2017, offering an easy way to navigate along Waikīkī streets on bright blue bikes. Each one comes equipped with large wheels, a stable frame and a small basket to carry your beach bag. To find a Biki rack, download its app or visit its website to view a map of all Biki stops on Oʻahu. 
Hike Up the Iconic Diamond Head Crater ($1 to walk in, $5 to park per vehicle, cash only)
If you've seen a postcard of Waikīkī, there's a pretty good chance Leʻahi, more commonly known as Diamond Head, will be in there somewhere, showing off its epic ridges and, after a good rain, lush foliage. The volcanic crater offers incredible views of Waikīkī—if you're a visitor staying in Waikīkī, you might be able to spot your hotel—and a good sweat on its 1-mile trail to the summit. You'll want to invest your saved cash in a little extra sunscreen, however, since there is little-to-no shade on this hike. For more information on the Diamond Head Crater Hike, visit DLNR's website.
Grip It and Rip It at the Ala Wai Golf Course Driving Range ($8 for 75 balls, $6 for 50 balls)
There's something undeniably fun about taking a 9 iron and hitting a golf ball as hard as you possibly can, knowing that you have 74 more to go. At the Ala Wai Golf Course Driving Range, it's OK to suck, and working through a bucket of balls can mean improving your swing or just act as something as to do while you hang out with friends. The driving range is also open late—until midnight every day of the week—which is great if you want to avoid the sun. For more information, visit the Ala Wai Golf Course's website.
Surf Where the Sport was Practically Invented ($20 to rent a surfboard)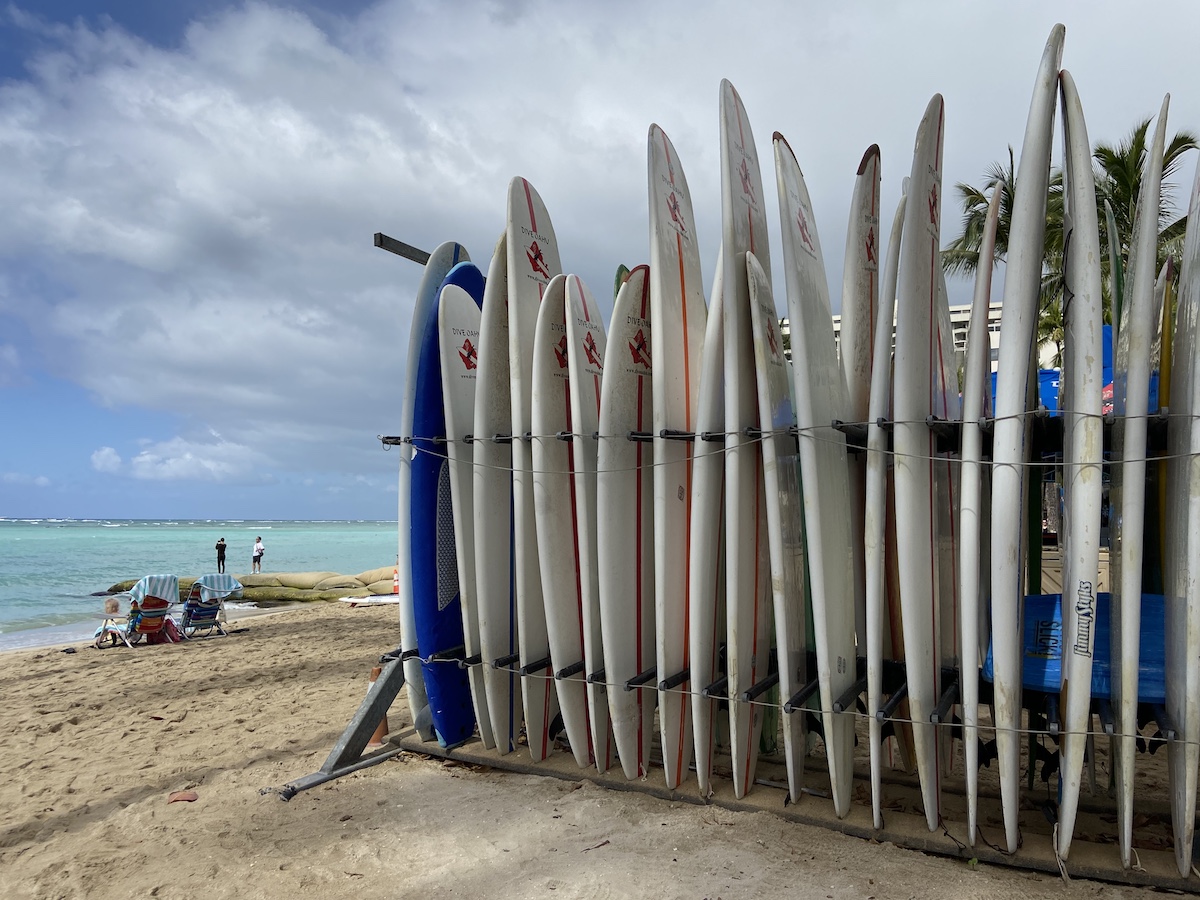 Surfing is synonmous with Waikīkī. This is where Hawaiians—including aliʻi (royalty)—loved to ride waves. The legendary Olympian Duke Kahanamoku, an original beach boy and surfing ambassador, surfed these breaks. And you can, too. While lessons cost more than $20, you can rent a surfboard for that much from Dive Oʻahu, which run two concession stands on Kūhiō Beach. Paddle out to Canoes, the break fronting the beach, with friendly, easy-to-ride waves all year around. Summer months bring south-shore swells, so check with lifeguards before paddling out. And beware of box jellyfish, which wash up on shores here about 10 days after the full moon every month. Visit Dive Oʻahu's website.
Discover What's Under the Sea at the Waikīkī Aquarium ($12 adult admission)
Snorkeling is fun, but you can only see a fraction of what the ocean has to offer. Fortunately, the Waikīkī Aquarium's entrance fee is very affordable and offers exhibits, classes and activities all focused around Hawaiʻi's diverse and colorful underwater inhabitants. You can even meet the aquarium's Hawaiian monk seals, Maka Onaona and Ho'ailona, who were rescued as pups and live in the Waikīkī Aquarium's Hawaiian Monk Seal Habitat. (These endangered seals are found only in the Hawaiian Islands.) Fun fact: Founded in 1904, the aquarium is the second-oldest still-operating public aquarium in the United States, after the New York Aquarium. For more information, visit the Waikīkī Aquarium's website. 
Rent a Floating Island from the Hale Koa Hotel's Beach Services ($10 per hour)
As great as Oʻahu is, there's nothing wrong with escaping to your own private little island. All you have to do is pay Hale Koa Hotel's beach services $10 to rent a Fun Island, which is really a giant, anchored foam mat. But once you do, you'll have a place to call your own, and lying on one of these, mai tai in hand (if you can handle getting one out there), is an experience worth its relatively small price tag. For more information, visit the Hale Koa Hotel's website. 
Visit the Animals at the Honolulu Zoo ($19 adult admission)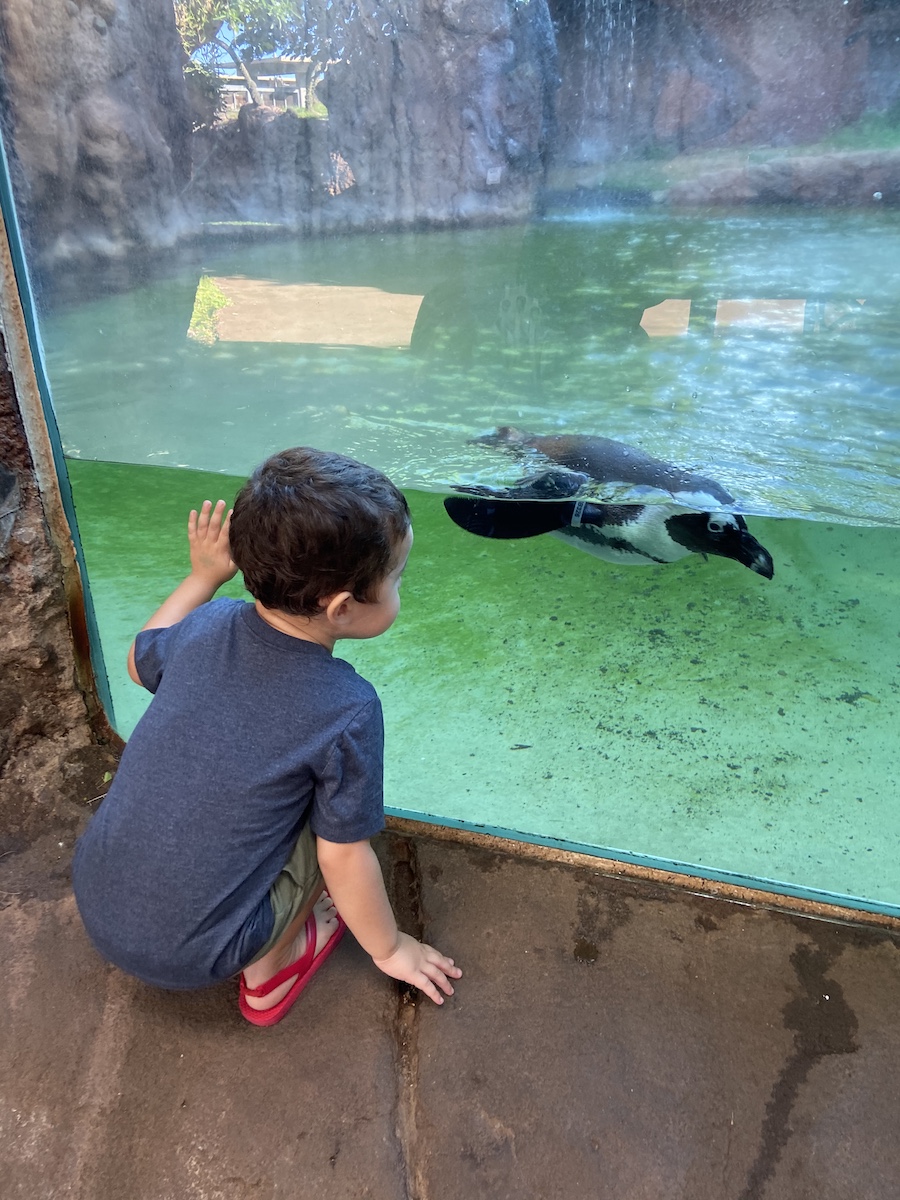 Great for families, the Honolulu Zoo sprawls over 42 acres in Kapiʻolani Park, with more than 900 animals, including orangutans, Asian elephants, two-toed sloths, penguins, Sumatran tigers, giraffes and the Hawaiian goose, or nēnē. There's also a fun petting zoo and playground that will keep the kids busy for hours. Bring sunscreen, water and snacks. From October through March and April through September, you can even book a two-hour guided Twilight Tour of the zoo for $20 (adults). For more information, visit the Honolulu Zoo's website.
Learn About Hawai'i's Military Past at the U.S. Army Museum of Hawaiʻi ($5 for a two-hour audio tour)
This museum is housed in a 1911 coastal defense battery right in Waikīkī. Here, you'll find military memorabilia from the early Hawaiian period through the Vietnam War. While admission is free, opt for the two-hour audio tour, which enhances your visit. The musuem's collection contains from World War Ii armor pieces and an AH-1 Cobra helicopter. For more information, visit the museum's website.
Enjoy a Kouign Amann and Some Really Good Coffee at Kona Coffee Purveyors (about $10)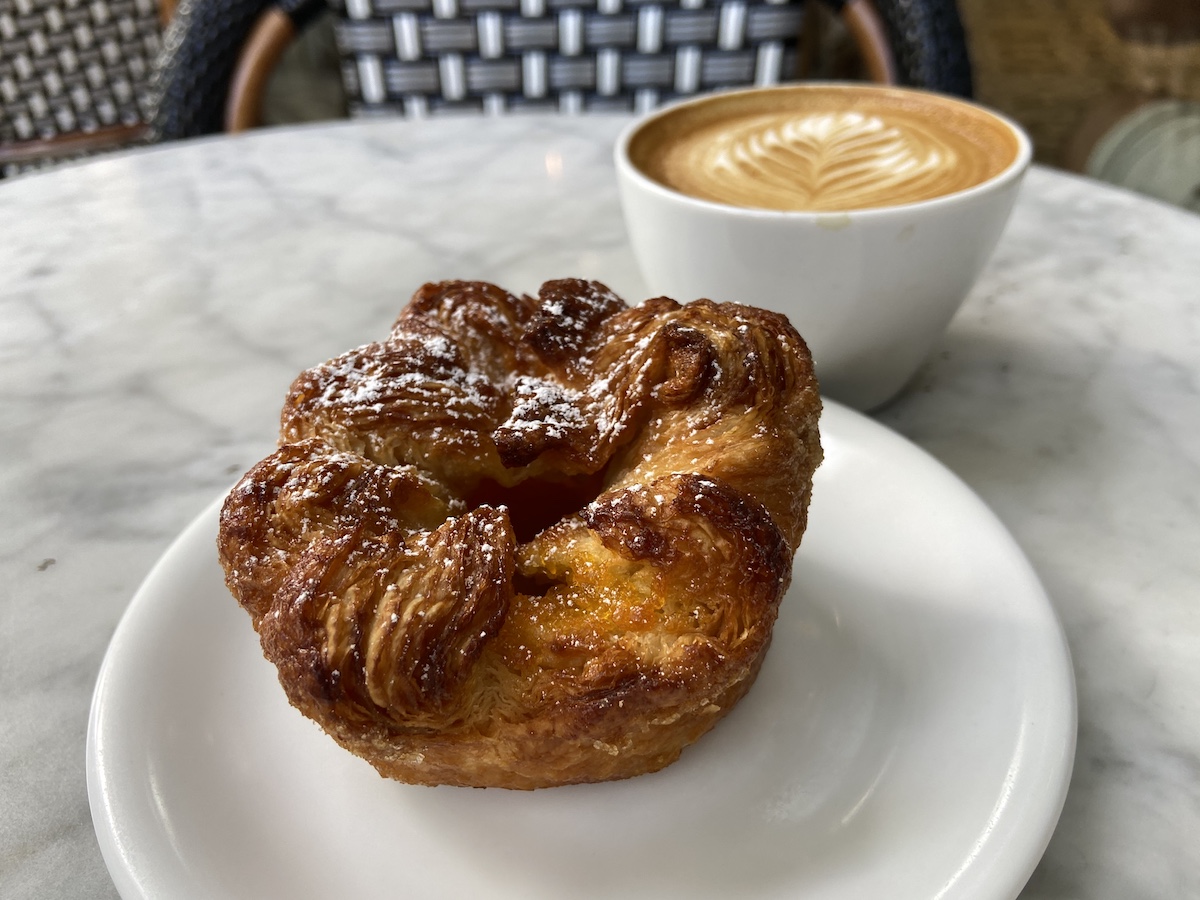 When all else fails, eat. And if you're going to splurge on a snack, we recommend a kouign amann and a cup of great local coffee from Kona Coffee Purveyors at International Market Place. The tasty pastry—a cross between a croissant and a flaky palmier—is a French specialty crafted by b.Patisserie in San Franscico. This coffee shop serves a variety of seasonal flavors, including black sesame, ube coconut and pineapple cherry. Get it with a cup of Kona coffee ($4.50 for cold brew, $4.75 for a flat white) and spend an hour or so reading a magazine (preferably ours!) or people-watching on Kūhiō Avenue. We won't judge.