What to do on a rainy, muggy day in Hawaii
You don't have to save these for a rainy day, but here are a few ideas if your beach plans got canceled.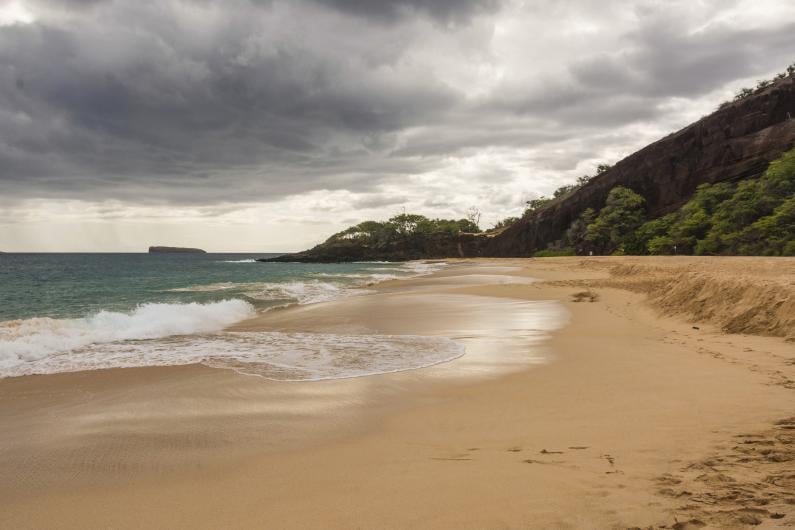 It's not all sunny skies here in Hawaii. If it's raining, it probably means that hike you really wanted to do is a muddy mess, and that beautiful view you wanted to see in the mountains is covered with clouds. Rather than stressing over what you may miss seeing during your trip, our staff brainstormed some ideas to get you out of the hotel room and exploring Hawaii in a fun, and different, way than you had planned.
Drinking and eating were high on the list, so let's start there…
Shirokiya Village Walk at Ala Moana Center is accessible and has great variety, whether you're looking to bury your face in a hot bowl of ramen or chow down on some sushi or yakitori. Plus the indoor beer garden is cheap. 1450 Ala Moana Blvd #1360, Honolulu, Oahu, (808) 973-9111, shirokiya.com.
Agu Ramen at Ward Centre, where you can order up Japanese-style ramen, is also on our recommendations list. Wash your noodles down with a Japanese beer on tap or a strawberry nigori sake. Honolulu, Oahu, (808) 797-2933, aguramen.com.
If you prefer to snuggle up to something warm in the comfort of your bed, then use delivery food service Aloha 2 Go to have some steaming soup brought to your doorstep. aloha2godelivery.com.
Visit a museum
You could easily spend at least half a day in the Bishop Museum. But there are plenty of museums around the Islands that could pique your interest: Honolulu Museum and the Pacific Aviation Museum on Oahu; the Kauai Museum; and the Bailey House Museum and Whalers Village Museum on Maui. There are also a whole slew of museums on Hawaii Island, including the Jagger Museum, the Imiloa Astronomy Center, the Pacific Tsunami Museum and the Mokupapapa Discovery Center.
Rent a karaoke room
There are many places to karaoke, so choose to rent a room with your close friends and family, or sing in front of a crowd. Here, you'll be able to eat, drink and have fun—plus, there's air conditioning. Some suggestions to start: Wang Chung's in Waikiki, Nocturna Lounge and Air Park Karaoke Lounge in Honolulu, Cafe Duck Butt in Kakaako.
Go bowling
KBXtreme in Kona on Hawaii Island has karaoke, drinks and a diner, which knocks out multiple sections of our list in one fell swoop. kbxtreme.com
On Oahu, visit Aiea Bowl and when you're done with the lanes, visit Alley Restaurant and its to-die-for lemon crunch cake. aieabowl.com.
Relax with a lomilomi massage
Lomilomi is the Hawaiian art of massage and if you're staying off the beach don't let that stop you from unwinding. The Royal Hawaiian Center offers a complimentary cultural class on Mondays from 11 a.m. to noon where a certified practitioner shows you the basics. Bring a partner to practice on! royalhawaiiancenter.com/info/culturalprogramming.
Brave a rainy ziplining adventure
Here's an outdoor activity that encourages a little wet weather. Climb Works at Keana Farms and the zipline at Kualoa Ranch. When our deputy editor Matthew Dekneef ziplined at the former, a tour guide shared that it's actually more fun if its a little rainy—the vegetation below and mountains around appear more lush and you go just a tad faster down every line. If the weather is too intense and it begins to display lightning, both facilities will notify you as soon as possible to refund and reschedule your tour. Kualoa Ranch suggested that before you make the drive, even if you haven't heard from them, call anyway just to confirm they won't be halting any excursions. Kahuku, Oahu, climbworks.com/keana_farms.
Switch on Netflix and heat up some Hurricane Popcorn
Or if you prefer to just stay in, that doesn't mean you can't still "experience" Hawaii. Check out the surf documentary "30 for 30: Hawaiian: The Legend of Eddie Aikau," stare googly-eyed at Montgomery Clift in "From Here to Eternity," rewatch guilty pleasures "Blue Crush" and "50 First Dates" or binge watch the latest season of "Hawaii Five-0," all available on Netflix.
Grab a box of Hurricane Popcorn from your nearest local grocery store or make your own with a little furikake (seaweed rice seasoning) and mochi crunch (rice crackers).