What Visitors Need to Know About the Reopened Haena State Park
Here's what you need to get in to Haena State Park and what to expect when you get there.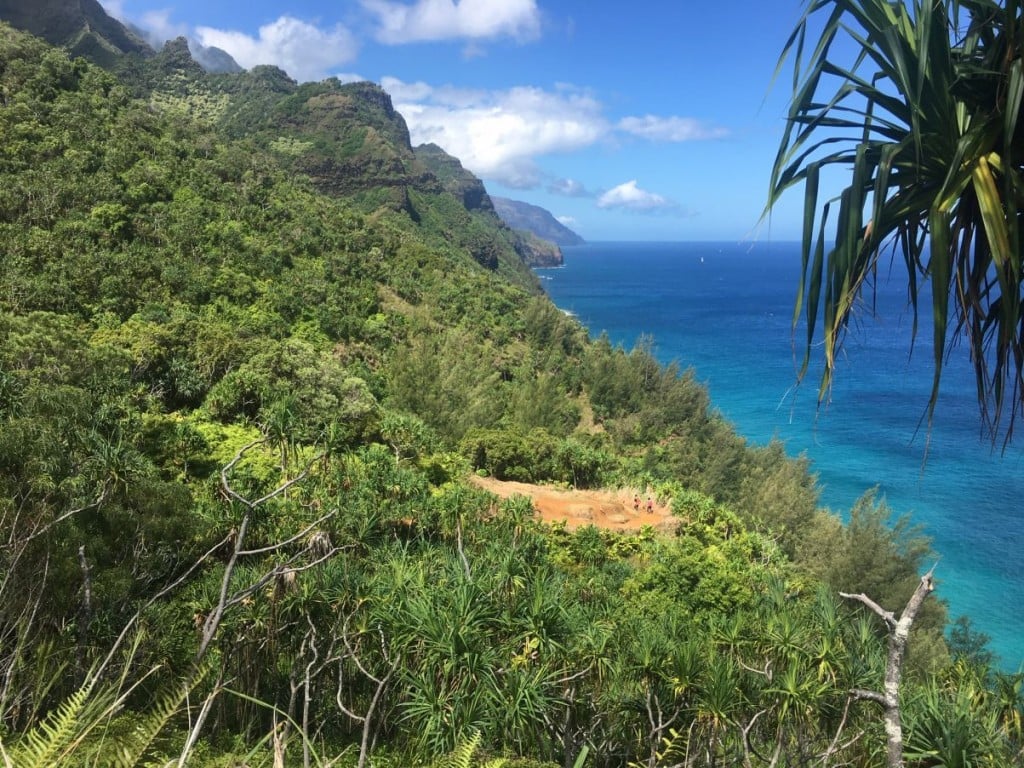 After over a year of being closed to the public due to torrential rains and flooding last April, Haena State Park, and all of the natural wonders that it holds, such as the Kalalau Trail and Kee Beach, have finally been reopened to the public. And although the glorious sights of the Napali Coast, the sweet sea salt smell of the ocean and constant chirping of birds and wildlife remain the same, there are a few things that may surprise visitors and residents if it's their first time back.
First things first, you'll need a reservation to access Haena State Park. These passes, which are only given to 900 people daily, have been implemented to lessen the amount of foot traffic–and trail degradation–the park sees on an annual basis, and can be found on the DLNR's website. You'll want to book as soon as possible, with the website allowing visitors to make their reservations up to 14 days in advance. A reservation is $5 per car, or if you decide to walk/bike in, $1 per person. Fortunately for Hawaii residents, accessing Haena State Park is free of charge and is as simple as showing a valid Hawaii driver's license or government issued state ID to one of the helpful park attendants who will greet you on the road before the entrance.
Oh, yes, that's right, there's a newly built parking lot for visitors and residents to use. Long gone are the days of finding road parking and trying to narrowly parallel park in between two cars. It's here that you'll actually begin your journey to Kee Beach and the Kalalau Trail, which is at the end of a short plank walkway that also takes guests across restored kalo (taro) fields. You'll also pass a bathroom on the way, and if you're planning on hiking, it's highly recommended that you take that detour, as there are no restrooms on the Kalalau Trail.
Once you've made it past the parking lot, however, you'll find that much of Haena State Park's premier attractions are still the same as they were pre-flood, if only just a little quieter. Although the park has been open since June 18, there are noticeably fewer people traversing the Kalalau Trail or lounging at Kee Beach. If you make it to the park nice and early, expect to run into only a handful of fellow hikers on your way to Hanakapiai Falls or Hanakapiai Beach. Unfortunately, DNLR didn't replace all those stairs—you know the ones—with escalators, so bring plenty of water and sunscreen with you.
Lastly, if you're planning on getting to Haena State Park at a specific time, whether you want to catch the sunrise or sunset, expect traffic delays caused by continuous road and bridge work. Although much of Kauai's northern coastline has recovered from the aforementioned natural disaster, the roads and surrounding highways have deteriorated due to the massive amounts of rain, and construction crews have closed single lanes to do their repairs. If you're heading to Haena State Park from anywhere outside of Hanalei, expect an additional 20 to 30 minutes in transit time.
For more information, visit DLNR's website or call (808) 587-0300.