What You Need to Know About Long- and Short-Term Rentals in Hawaiʻi
Ever thought about living part-time in Hawaiʻi? Well, here's your chance.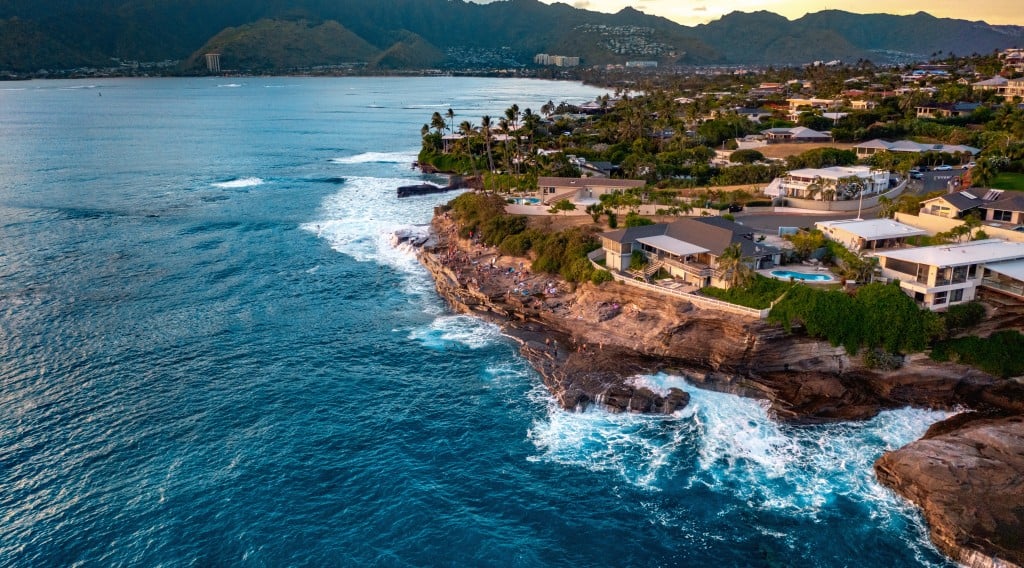 For some, working from home is the new reality due to COVID-19. And while it may have seemed suffocating at first, many teleworkers have found ways to thrive in their new work-from-home worlds. One of those ways is traveling to new locales and renting condos and homes for short stays and long. Because now, working from home can mean working from anywhere, including exciting vacation destinations—like Hawaiʻi. So if you're looking to telecommute from the tropical climes of the Islands, we—along with award-winning List Sotheby's International Realty agent Yukiko Yang—have compiled a few things you should know.
1. Limited Inventory
Like many services and accommodations in Hawaiʻi, available rentals are tough to find. "You need to grab a rental if you see it," says Yang, "for both short-term and long-term, we have a very high occupancy rate." And it makes sense, with thousands of visitors arriving in the Islands again. Yang also points out that while the current market for these types of accommodations—both short- and long-term—is extremely limited, potential rentors should still see before they sign, just as fast as they can. "If you even think about it for a few days, it could be rented out," says Yang.
2. Go Central
Because you'll actually be living in Hawaiʻi—not just visiting—it's best to find a rental that is in a central location, especially if you don't plan on driving. So as nice as it sounds to reside on the North Shore of Kauaʻi or on the slopes of Haleakalā on Maui, urban living is generally the most convenient. Fortunately, Honolulu has a wide array of locales that are as close to the beach as they are to grocery stores and hospitals. List Sotheby's International Realty mainly rents condos in the Ala Moana and Kakaʻako areas, which are close to malls, restaurants and grocery stores , and also within walking distance of the beach.
3. Feeling it Out
Thinking about permanently moving to Hawaiʻi but not sure if you'll vibe with the island lifestyle? Then a short- or long-term rental is perfect for you. Not only will you get a feel for what it's like living in Hawaiʻi—the daily commute, the neighborhoods, the cuisine—you'll also get an idea of what you'll want when it's actually time to buy, whether that's a condominium, apartment or single-family home. "We have had people stay and extend their trips here," says Yang, "and they liked it so much, they even mention that they would like to purchase a property!"
4. The Best Service
While there are numerous websites, businesses and agents that can help you find the vacation rental of your dreams, List Sotheby's International Realty has access to some of the best real estate agents in the state, and a level of service that can't be beat. "People don't know we do rentals, they think we only do sales," says Yang. "But our mission is to provide the best service for people coming in at any price point, for sales or rent. It has always been our mission to provide the best service for everybody."
5. Hana Hou
In Hawaiʻi, hana hou means to do it again or to ask for more, and that's exactly what you might be thinking as your part-time residency here comes to an end. So if you have the means, by all means, hana hou! "A lot of guests stay because their company extended their remote work policy, so they extend for one or two more months," says Yang. "We see a lot of those short-term tenants become long-term ones."
Yukiko Yang, Realtor, HI License RB-22654, (808)439-8523, yyang@listsir.com. Visit her agent profile here.