What You Need To Know If You're Going to the Honolulu Zoo Today
Wearing a face mask is one of several new changes you'll see at the zoo, which reopens today.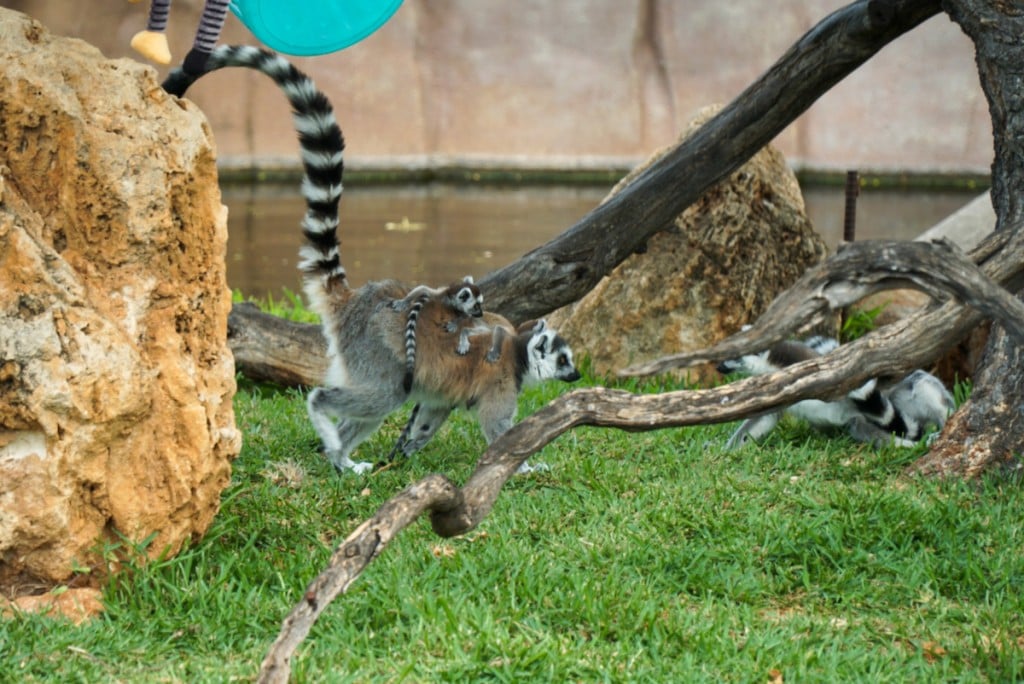 The Honolulu Zoo reopens today—but don't expect to pet goats at the Keiki Zoo or visit the playground.
(Though you can see the new twin lemurs that were born at the zoo in April!)
The spread of COVID-19 has forced some changes at the popular Oʻahu attraction. Here's what you can expect on your next visit:
New hours. The zoo will be open from 10 a.m. to 3:30 p.m. Wednesday through Sunday. It will be closed for maintenance and cleaning Monday and Tuesday.
Face covering requirement. Face covering is required for anyone over age 5. (People with prohibitive health conditions are not required to wear face coverings.) Face coverings are NOT required in the triangle lawn, stage lawn and picnic lawn.
Social distancing. All visitors must practice social distancing, staying at least 6 feet apart from others.
Closed areas. The Keiki Zoo, playground, hippo sculpture, Manyara bird sanctuary—a walk-in aviary in the Savanna section—and all water fountains will remain closed due to the risk of potentially spreading COVID-19.
Respect the boundaries and barriers. There will be new barriers up in zoonotic risk areas (primates and big cats), as COVID-19 is a zoonotic disease that may be transmitted from people to animals such as monkeys, apes, lions and tigers.
Limited guests in certain areas. That includes enclosed exhibits (i.e. penguins, hippopotamus, African wild dogs).
No touch. Visitors are asked not to touch any glass surfaces. There are various hand sanitizer stations throughout the zoo.
The Plantation Café will be selling bottled water, soft drinks, food and snacks.
The best times to go are midday, when there are usually fewer visitors. But it'll be hot, so bring your own water; all water fountains are closed.
Honolulu Zoo, 151 Kapahulu Ave., (808) 926-3191, honoluluzoo.org