When Alan Wong's met Zippy's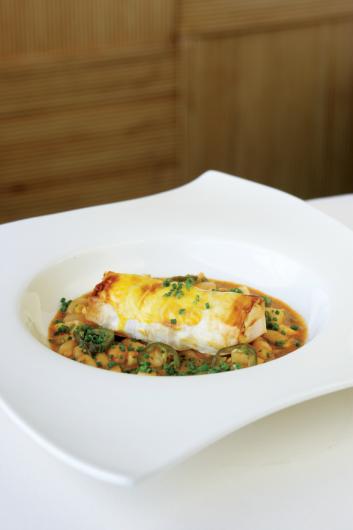 HAWAII Magazine editor John Heckathorn wrote a "Taste of Paradise" column for our March/April 2008 issue—about a Zippy's-inspired menu at Alan Wong's Restaurant, crafted by Wong's chef de cuisine Wade Ueoka, on a challenge from his boss.
We got a lot of e-mail.
Would Alan Wong's—known for its award-winning Hawaii regional cuisine—be imitating Zippy's bentos and chili frank plates on a regular basis? No, of course, not—though we know that Wong's high-end cuisine does have its roots in the food people eat in Hawaii every day. It's just kicked up a notch, as Emeril would say.
Most of the e-mails we received were from folks who weren't HAWAII Magazine subscribers (Tsk! Tsk!) who begged us to post John's story here on our Web site—something we're not in the habit of doing. We do a good Web site and we do a good magazine, but we don't do the same things for both.
Still, not wanting to say "no" to our growing family of HawaiiMagazine.com readers, we thought it'd be best to let everyone read John's feature.
Go ahead and click the photo above for the article, but be warned: You. Will. Get. Hungry.
Should you find yourself hungry for a subscription to our fine print magazine afterward, click here.