Where to find Kau coffee, Hawaiiʻs most underrated coffee crop
Kau Coffee may not have the same recognizable ring as world-famous Kona Coffee, but many in-the-know coffee aficionados say it's just as good.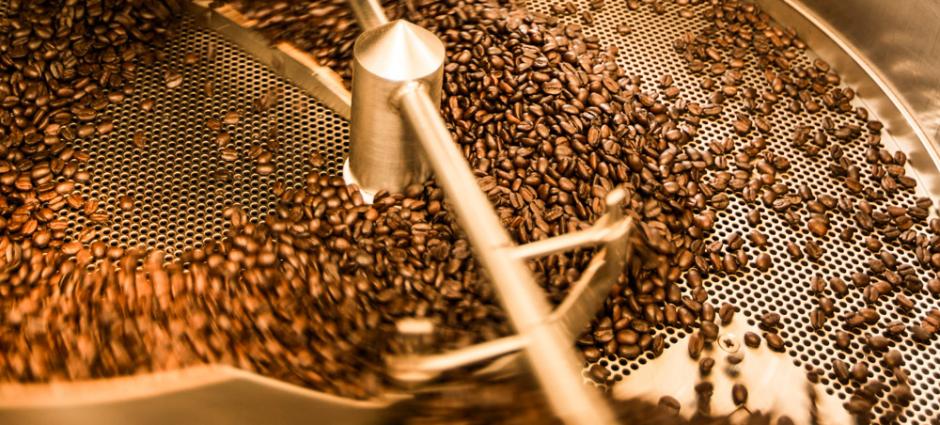 Kau Coffee may not have the same recognizable ring to it as world-famous Kona Coffee, but many in-the-know coffee aficionados say, though the flavors are different, it's just as good.
Overshadowed by Kona, its northerly neighbor, when agricultural workers found the local sugar plantation more profitable, Hawaii Island's southerly Kau district's coffee industry began 1894. And, for the last 20 years, it has been staging a comeback. Several farms in the region have beat out international growers and roasters at industry cupping competitions.
So what exactly does Kau Coffee taste like? Some say its volcanic soils, lower elevation growing range (when compared to Kona's coffee region), often sunny days and cloudy afternoons impart chocolate, cherry and even coconut flavors. But the best way to know for sure is to try it yourself.
Perhaps the most public-facing venue for Kau Coffee is the Kau Coffee Mill—featured in HAWAII Magazine's 103 New Reasons to Visit Hawaii from the February 2016 issue—a farm, processer, roastery and packager all rolled into one; its facilities process many smaller regional growers' crops as well. The property spans 10,000 acres of agricultural land (60 are reserved for coffee) and are part of the Olson Trust, which focuses on sustainable agriculture, conservation, community development and renewable energy.
You'll find it by following signs north of the town of Pahala to its location on Wood Valley Road. Inside its metal-sided welcome center is the opportunity to taste eight coffee roast varieties and more than a dozen types of macadamia nut treats, many grown onsite or around Hilo via the trust's subsidiary the Hamakua Macadamia Nut Company. Hawaii muralist Kathleen Kam decorated the upper walls with an interpretations of the area's changing land use from the time of native forests, and a wall of all-stars shares personal histories of some of Kauʻs most influential coffee farmers.
Below a glass window that looks into the roastery, trays of coffee beans in various states of processing are on display. On the complimentary tour offered three times daily (or if you just ask in the shop), you'll learn the difference between a peaberry and regular beans, the various drying processes prior to roasting and what all those things mean for the drink's flavor. For example, a peaberry is a prized anomaly in the coffee berry that produces a single coffee bean instead of the usual two halves. It occurs in only about five percent of coffee berries and its rolled shape traps more of the juicy pectin layer in its deeper crevasse. This lends itself to a sweeter, fuller—and, thanks to its rarity, more expensive—roast following drying.
Outside, a video on-loop under the covered picnic table area tells the fascinating story of how founder Ed Olsen renovated and revamped Clark Tunnel, a section of Pahala Sugar Mill's old irrigation canals that captures rainwater from the southeastern slopes of Mauna Loa and funnels it down to Kau's agricultural lands. The hope is that, through hydroelectric add-ons, Kau Coffee Mill will eventually become the country's first fully green-powered coffee operation.
A short walk away, a glass greenhouse-like structure houses rows of drying beans picked fresh from the plants out back. The beans are rotated daily and new berries are added regularly in season. Behind them giant drums turn to sort the and grade the berries—by producing batches of evenly-sized beans, they can ensure even drying and roasting.
If you're in the area this May, pair a visit to the Kau Coffee Mill with the Kau Coffee Festival—organized by a cooperative of more than 30 Kau coffee growers to celebrate and promote Kau coffee's modern revival. On the docket are the Miss Kau Coffee Pageant, a Kau Coffee recipe contest, star gazing, hiking tours of the water collection system mentioned above and the main event: the 7th annual, full-day hoolaulea (celebration) at the Pahala Community Center on Saturday.
---
Kau Coffee Mill 96-2694 Wood Valley Road, Pahala. Open daily from 8:30 til 4:30. Tours run at 10 a.m., noon and 2 p.m. kaucoffeemill.com