Where to Ride Horses on a Beach, Hike to a Waterfall and Get a Spa Day
A reader's dream trip has our editors describing how to make it come true.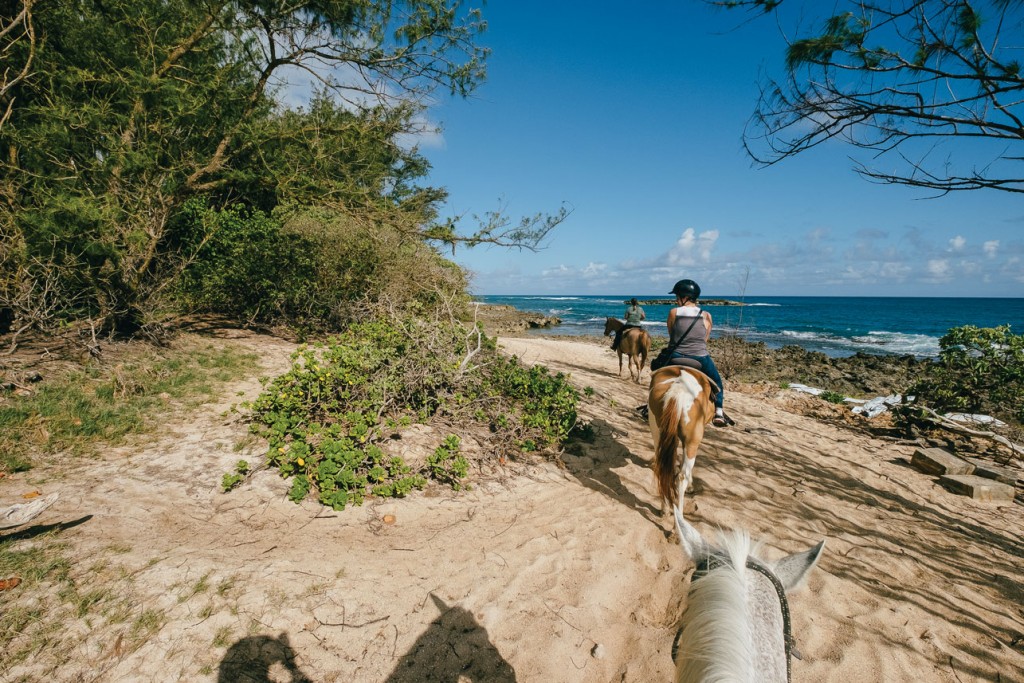 In our May/June issue of HAWAII Magazine, we asked members of our social media audience what their dream trip to Hawaii would be, and then helped plan it out.
"I want to take my teenage daughter and myself to Oahu and stay at a resort, hike to a waterfall and have a spa day. Her only request? Ride horses on the beach."—Katherine Barber, Facebook
How to do it: Turtle Bay Resort, on the North Shore, has all the resort amenities, including a spa, but offers more outdoor activities than most resorts, such as stand-up paddling, disc golf, kayaking, Segway and surfing. It's right next to Kuilima Cove, a shallow bay popular for snorkeling, and there is a horse stable on the North Shore property. Trail rides will take your daughter around the many beaches that make up the area, as her guide points out notable movie locations from "Lost" and "Hunger Games." Nearby is Waimea Valley, where you can buy tickets to see its botanical gardens, historical sites and swim at its waterfall on a 1.5-mile-roundtrip walk.