Will Kauai's legendary, long-shuttered Coco Palms Resort ever reopen?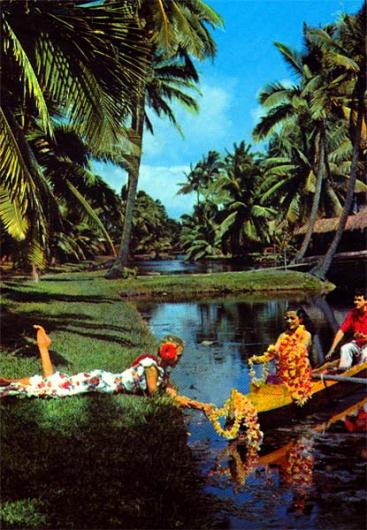 Reader Linda McMahon e-mailed us with a question about one of Hawaii's most iconic resorts:
Are there any plans to reopen the Coco Palms as a hotel or any other facility available to the public? Is it possible to walk in the coconut palm grove behind the former resort?
You ask, we answer.
The future of Kauai's Coco Palms Resort remains uncertain, 18 years after it was devastated by Hurricane Iniki.
Founded in 1953, the resort became an icon of Hawaii tourism, with its lagoon and 16-acre coconut grove, its evening torch lighting ceremony and its wedding chapel, which was donated by MGM after it was used in Miss Sadie Thompson with Rita Hayworth.
The resort played host to the cast of the movie musical South Pacific, then filming on Kauai's north shore. Elvis made parts of Blue Hawaii at Coco Palms, most notably, a wedding ceremony filmed in the hotel's lagoon. It served as a location for the 1970s ABC series Fantasy Island. When many people worldwide thought of Hawaii, and especially Kauai, they thought of the Coco Palms.
However, the resort has been virtually untouched since the September 1992 hurricane. It is now in sad shape, as you can see from these photos—on the pages ahead—that we snapped during a recent visit.
The only way you can visit the site these days is with Hawaii Movie Tours, which has a permit to enter. Even so, you can no longer stroll in the 2,000-tree coconut grove. It has not been maintained, and there's the danger of falling coconuts.
In 2006, Coco Palms Ventures, a group headed by Maryland-based developer Phillip Ross, bought the resort for $12 million. The property includes 16.4 acres on Kuhio Highway, and the 17-acre coconut grove, which is leased from the state.
Coco Palms Ventures intended to invest $220 million to build 200 condos, 104 hotel rooms and 48 bungalows. It seemed then like the resort would be reborn.
No such luck. The venture halted all plans and put the property up for sale in 2007. It blamed the Kauai Planning Commission, which denied its plans to build a full-size spa, but also conceded that the weakening housing market was a factor.
Where does the fate of the Coco Palms Resort stand today? The property is still listed for sale. Coco Palm Ventures recently had its permits extended to 2013, but has still not started construction. However, a new player emerged on the scene recently.
On Kauai, a number of concerned residents formed a nonprofit group called Friends of Coco Palms, intending to purchase the property and preserve the historic site for public use.
The group's first donor, chipping in $20,000 in seed money, was South Park creator, Trey Parker, who has a home in Wailua, Kauai. Said Parker, "My parents honeymooned at the Coco Palms hotel and I have watched in disgust as the site remained neglected and abandoned for so many years."
The state of Hawaii granted the group $234,000 to create development plan.
"Unfortunately, that money is on hold because of the economy," says the group's Jennifer Luck, executive director of Kauai Land Trust and spokesperson for Friends of Coco Palms.
There are many people interested enough in saving the property to donate, says Luck. "Once the state funds are released, maybe by the end of the year, we can get a definite plan in place. Then we can start raising the money."
The Friends of Coco Palms would like ideally to work out some kind of a public-private option. "We would probably want open space, public space and a revenue-generating component to help sustain the property," says Luck. "After all, the area is spectacular, with cultural and historic importance and immense potential."
Of course, the property at the moment still belongs to Coco Palms Ventures, which has construction permits that extend three more years. "Like most hospitality projects, Coco Palms is on hold until Hawaii tourism turns around," says Coco Palms Ventures' Phillip Ross. "We are looking for joint ventures or for a qualified developer who would be respectful of the site."
"I guess it's a question of who comes up with the money first," says Luck.
Here's what Coco Palms Resort on Kauai looks like today.
Photos by HawaiiMagazine.com
The resort exterior is probably terminally damaged.
This was once the Coco Palms Resort lobby.
This was at one time the most popular and busy cocktail lounge on Kauai.
The famed coconut grove, still beautiful, but there's a danger of falling coconuts.
Kamalani is the same canoe used by Elvis in Blue Hawaii. It still floats.
Elvis favorite room, Hut 53, is overgrown with foliage and needs, at the very least, a new roof.