Win tickets to the Maui Film Festival from HAWAII Magazine
Rub shoulders with the stars and enjoy an unforgettable week of films and fine dining in Wailea, Maui.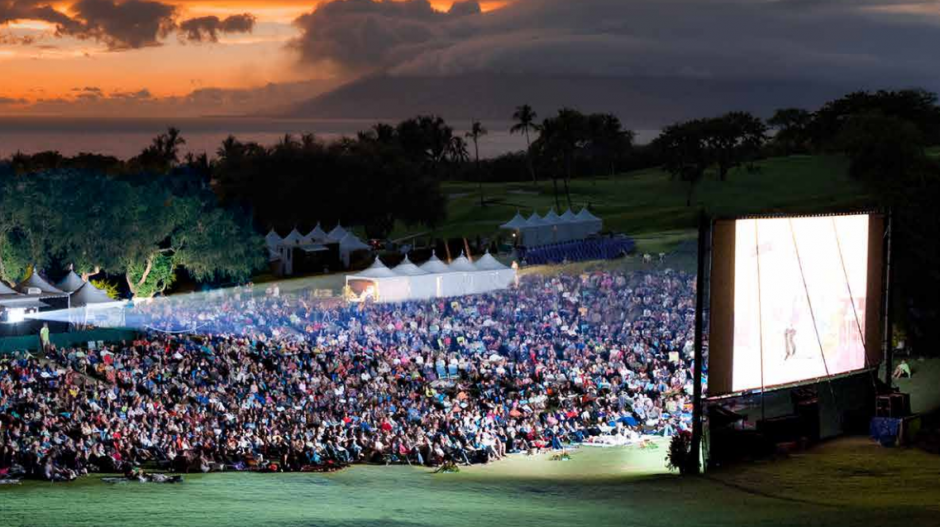 Lights, cameras, action!
The star-studded Maui Film Festival returns this year from Wednesday, June 21 to Sunday, June 25, for an unforgettable week of film screenings and fine dining in Wailea.
Noteworthy events that the film fest is known for include the Celestial Cinema, an outdoor amphitheater-like venue at the Wailea Gold & Emerald Golf Course, filmmaker panels, screenings at the Maui Arts & Cultural Center and a lineup of fine dining events where the top chefs of Wailea's famed resorts gather for themed evenings of gourmet food and wine.
Signature dining events include the opening cocktail soiree Taste of Summer (Wednesday, June 21) at the Grand Wailea Resort, Taste of Chocolate (Friday, June 23) at Four Seasons Resort Maui at Wailea, and the main event, Taste of Wailea, a spectacular evening of wine and culinary marvels, with Maui's best chefs plus some special guests, on the lawn at Wailea Golf Academy.
The island's most prominent celebration of film is also a big draw for Hollywood stars—past years have welcomed talent like Zac Efron, Colin Farrell, Dennis Quaid, Angela Bassett, Claire Danes and Pierce Brosnan.
This year, the Maui Film Festival has announced a special focus on Hawaiian filmmaking, with feature film "Kuleana." Maui filmmakers Brian Kohne (writer/director) and Stefan Schaefer (producer) explore the concept and importance of "Kuleana", the Hawaiian word for spiritual responsibility, set at the beginning of the modern Hawaiian Renaissance on Maui, 1971. Set against the background of the struggle for water rights, ancestral spirits and modern day warriors come to realize that "kuleana" is not a burden, but a privilege. The film stars Kristina Anapau, Moroni Kanekoa and Sonya Balmore, and features Augie T and Branscombe Richmond in supporting roles.
This year's lucky winner will receive:
Two (2) complimentary tickets to attend the Maui Film Festival Special Event "Taste of Wailea" on Saturday, June 24, 2017, 4:30 to 7 p.m. at the Wailea Golf Academy.
Two (2) complimentary tickets to attend one (1) Celestial Cinema premiere during the Maui Film Festival June 21 to 25, 2017.
Enter here for your chance to win five starry nights in Maui.
This contest ends May 19, 2017.