World record flower lei to be strung on May Day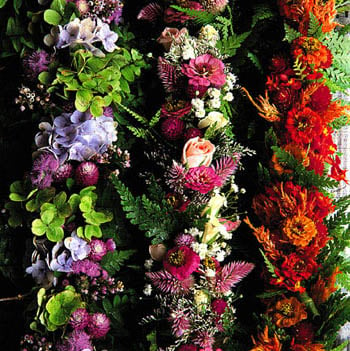 Perhaps you've heard the old hapa haole hula anthem, "May Day is 'Lei Day' in Hawaii."
The song is still largely true. Each year on May 1, many residents statewide celebrate Hawaiian culture and island culture by attending music and hula shows, sporting their best aloha wear and wearing colorful floral lei.
But Honolulu politicos—Mayor Mufi Hannemann, most prominently—are hoping to prove May Day is indeed Lei Day this year with the construction of Guinness world-record-breaking floral lei in Waikiki's Kapiolani Park. Minimum length? One mile when the string of flowers is finally tied together.
Thousands of fresh flowers, hundreds of volunteers and two full days will be necessary to accomplish the task. And if you're in town on May 1, you could participate in the world-record attempt as one of many residents and visitors holding the lei when the mayor connects the ends.
We're thinking seriously cool photo op for the mayor (and you) here.
The city's 81st annual Lei Day celebration in Kapiolani Park will also feature live music and hula, demonstrations and exhibits of Hawaiian craftmaking, and lots of colorful and fragrant lei for sale.
You'll find a complete schedule of Lei Day celebration events here. More information about the city's Lei Day celebration and Guinness world-record attempt is here.