You Can Now Feed the Koi at Ala Moana Center
The daily fish-feeding experience at the world's largest open-air shopping center in Honolulu starts this month.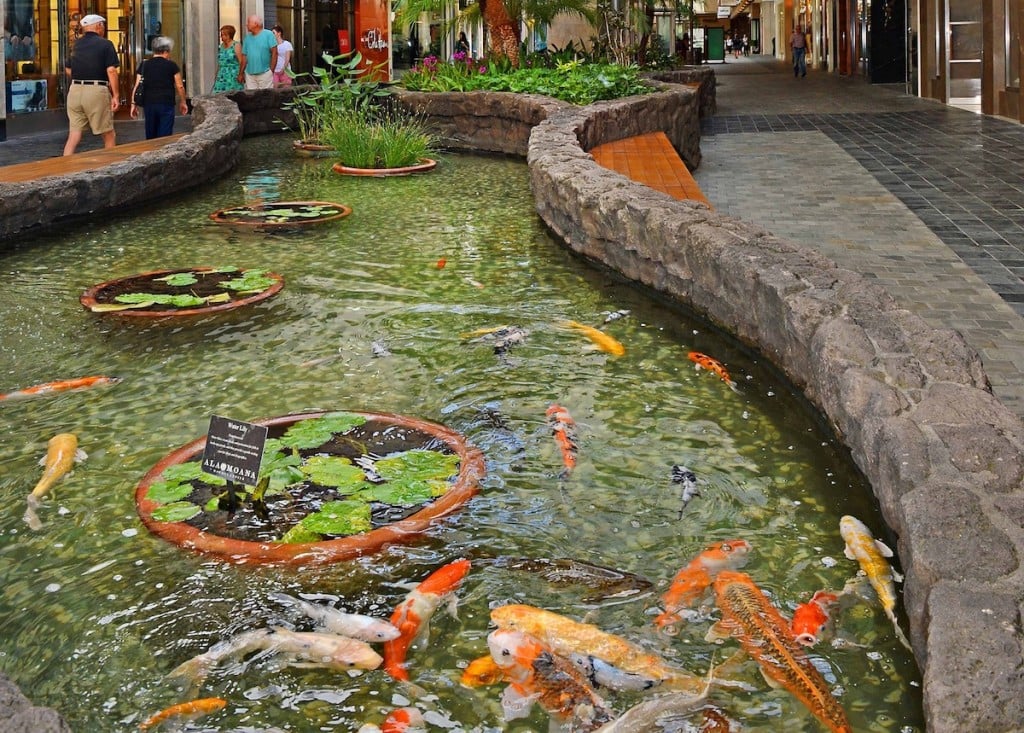 Ala Moana Center in Honolulu has long housed koi, a domesticated type of common carp, in its ponds since 1959, the year it opened. (It's also the year Hawaii became a state.)
And starting this month, you can help feed the koi in the mall's Diamond Head and Ewa wings.
The mall launched this daily fish-feeding experience for shoppers as part of its continuing efforts to offer more family-friendly activities. Already, the play area outside Target on the third level of the Mauka Wing—with the distinctive 20-foot-tall climbing structure usually packed with kids—is crazy-popular. The mall says it expects this new experience—free and open to the public—will be fun for both keiki and their parents.
The koi fish feeding happens daily at 10 a.m. on Mall Level 2 in the Ewa Wing and at 10:30 a.m. and 4 p.m. on Mall Level 2 in the Diamond Head Wing (excluding mall-observed holidays). The fish food will be provided by Ala Moana Center.
The center currently has 42 koi (called nishikigoi in Japan) in its ponds. The age range of the fish is from 2 to 30. Sixteen varieties of koi live here, including the most popular ones: kohaku, a white body and red patterns; taisho sanke, a white body and red and black markings; and showa, a black body and red and white markings.
SEE ALSO: The World of Koi
Ala Moana Center, the world's largest open-air shopping center with 2.4 million square feet of retail space, celebrates its 60th anniversary this year.
1450 Ala Moana Blvd., alamoanacenter.com