Your Events Guide to the 2019 Merrie Monarch Festival
In a week full of hula and Hawaiian culture, there's a lot to see and do in Hilo.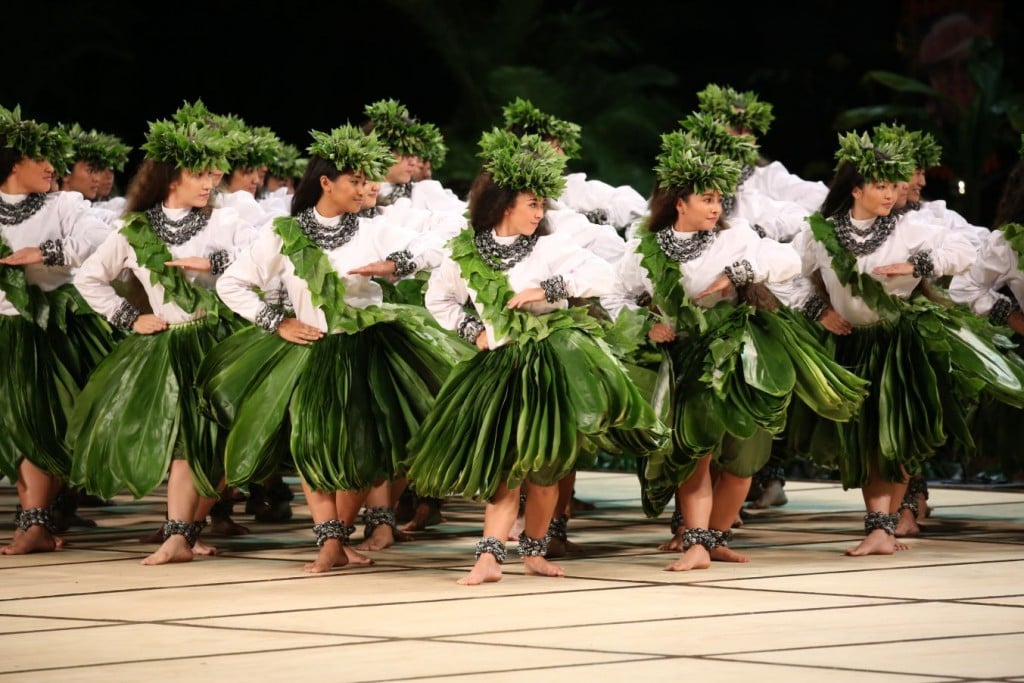 It's that time of year again, when humble Hilo town lights up and the Merrie Monarch Festival commences. For a full week, hoolaulea (celebrations), parades, performances, art fairs and hula competitions take over Hilo. However, with so much to do and see, creating an itinerary is a must, so check out our event guide below and don't miss out on any of the good times.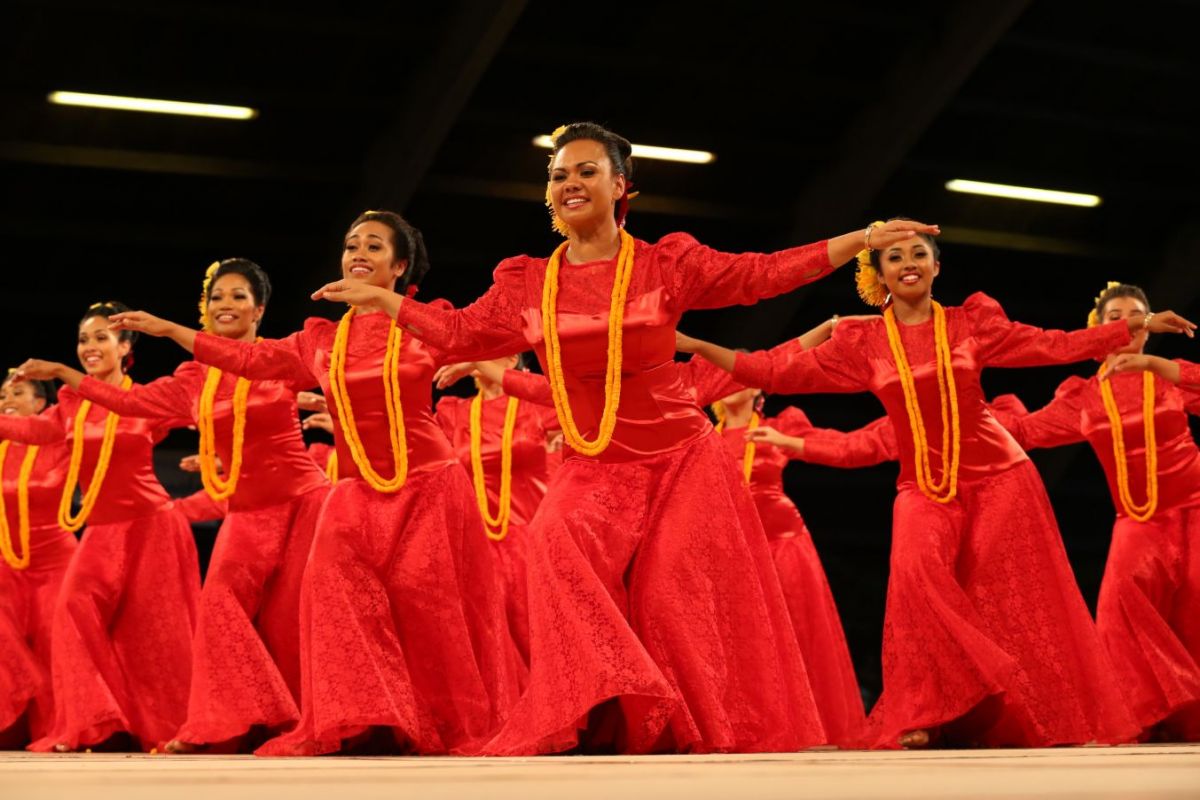 Open to the public:
Though these activities are public and free, you'll still want to plan ahead to get a good seat at the shows.
Hoolaulea
In olelo Hawaii (Hawaiian language), hoolaulea means celebration—and that's what's on tap at the Afook-Chinen Civic Auditorium. The first event of the Merrie Monarch Festival sets things off on the right foot, showcasing Hawaiian traditions and ceremonies to the public. Local hula halau (hula schools) will also perform, getting you ready for a week of hula. 9 a.m., Sunday, April 21, Afook-Chinen Civic Auditorium.
Hoike Performances
Another primer for the main event—free to the public—will be performances in the Edith Kanakaole Stadium, which is where the main hula competitions will take place later in the week, although securing a ticket for those events is no easy task. But on this night, you can watch hula halau and folk dancers from across the Pacific put on their own exhibition. 6 p.m., Wednesday, April 24, Edith Kanakaole Stadium.
Merrie Monarch Invitational Hawaiian Arts Fair
A fan favorite, this fair focused on the arts runs from the middle of the week all the way to the end of the Merrie Monarch Festival. Housed in the Afook-Chinen Civic Auditorium, you can find local artisans, crafters and live entertainment all week long. Don't forget, however, that the fair closes an hour earlier on its last day, Saturday. 9 a.m. to 5 p.m., Wednesday,
April 24 through Friday, April 26; 9 a.m. to 4 p.m., Saturday, April 27; Afook-Chinen Civic Auditorium.
Merrie Monarch Royal Parade
If the Merrie Monarch Festival isn't grand enough already, the Merrie Monarch Royal Parade, which begins on the last day of the festival, brings the entire town together. Starting on Kilauea Avenue and ending at Kamehameha Avenue, high school bands, pau horseback riders (women wearing long, colorful skirts), local musicians and other performers will parade through Hilo. 10:30 a.m., Saturday, April 27, Downtown Hilo.
Competitions:
These events are ticketed, so if you don't have a reserved seat you can watch the competition online or find a bar in Hilo that's broadcasting it on TV. You'll still have fun.
Miss Aloha Hula
Holding the title of Miss Aloha Hula is what many dancers strive for, and on this night 12 of Hawaii's best female hula dancers compete to make their dreams a reality. They are judged on their oli (chants), hula kahiko (traditional dance) and hula auana (modern dance), as well as their proficiency in olelo Hawaii and overall presentation. 6 p.m., Thursday, April 25, Edith Kanakaole Stadium.
Group Hula Kahiko
In this day of competition, the 24 competing halau are split into kane (men) and wahine (women) divisions and use hula as a medium to tell the stories and legends of the Hawaiian Islands. Unlike hula auana, which is more reminiscent of the hula we might see today, dancers performing a hula kahiko are performing the art in its ancient style, and are often accompanied by traditional instruments. 6 p.m., Friday, April 26, Edith Kanakaole Stadium.
Group Hula Auana and Awards Show
Bringing the Merrie Monarch Festival to a close, the hula auana competition is structured similarly to the hula kahiko, with halau splitting into male and female divisions, but offers a more modern performance of hula. Competitors often wear colorful lei, elaborate costumes and their dances are accompanied by modern stringed instruments.
Afterward, it's time for the judges to tally their scores and announce winners for both the hula kahiko and hula auana competitions. Awards are then presented to competitors, which ultimately puts a cap on the cultural and exciting event that is the Merrie Monarch Festival. 6 p.m., Saturday, April 27, Edith Kanakaole Stadium.
For more information, visit merriemonarch.com or call (808) 935-9168.