Your Guide to Haikū, Maui
Country charm at its finest, Maui's Upcountry town of Haʻikū is the perfect place to call home on your next Maui vacation.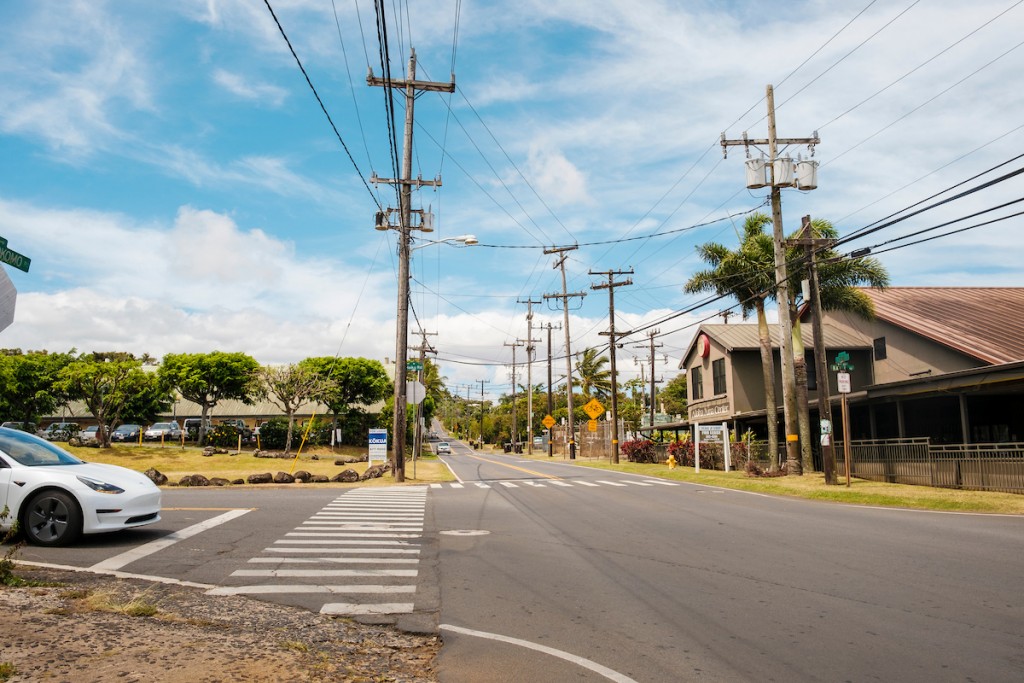 Whether you're looking for a town to visit on your day-trip through Maui's northern coastline, are on your way to the Road to Hāna or are looking for comfortable accommodation somewhere cool and quiet, Haʻikū has got you covered—and then some. This unassuming little township located above the much more bustling Pāʻia has got so much more than meets the eye, from the simply serene—and luxurious—Haʻikū House to Fukushima Store, which is in contention for having some of the best hot dogs in the state. So if you're planning a jaunt around Haʻikū, use our guide below to get some ideas on how to venture around this humble country town.
1. Haʻikū House
The hale (house) on the hill, Haʻikū House is less a house and more a mansion. Located on 20 pristine acres on Maui's northern coastline, the home was once owned by Henry Baldwin of Alexander & Baldwin fame, and it shows. Every inch of this immaculate home is tastefully occupied by some sort of relic, treasure or one-of-a-kind piece of furniture gifted to the family by prominent figures of the time—making the not-so-humble abode feel more like a museum than a house—and each of the home's nine suites will put even the best Maui accommodations to shame. The rental price is high, so bring if you can swing it, bring a large group to help split the cost! haikuhousemaui.com.
2. Fukushima Store
Fukushima Store sells groceries, a variety of liquors, snacks, drinks and—oh yeah—some of the best hot dogs in Hawaiʻi. You heard that right—they're seriously that good. A dog will cost you $1.25, and the ingredients are simple—simply delicious that is. A red Redondo's dog is topped with a mustard-relish-mayo sauce, chopped white onions and a pickle spear in a warm bun. That's it! 815 Haʻikū Road, Haʻikū, (808) 575-2762.
3. Maui Kombucha
Sure, kombucha—fermented, lightly effervescent, sweetened black or green tea—isn't for everyone. It's got a taste that might not sit with some folks. But if it is for you, or you're curious to try it, head to Maui Kombucha for some of the freshest kombucha on island. Maui Kombucha brews its booch with high-quality, locally sourced gourmet teas in small batches, using purified water and organic cane sugar. Maui Kombucha also has different flavors on tap daily, which can range from peach lime to lilikoʻi (passion fruit) lemon! 810 Kokomo Road, Haʻikū, (808) 575-5233.
4. Haʻikū Style Gallery
More than just a kitschy souvenir shop, Haʻikū Style Gallery is an absolutely adorable boutique—in eye-catching red—that sells a variety of locally-made gifts, trinkets, accessories and art that'll serve as a great reminder of the time, long or short, that you spent in Haʻikū. If you're looking for something larger to ship back home, Haʻikū Style Gallery also sells intricate woodcarving, as well as custom-built furniture with island-inspired designs, all from its humble storefront. So skip the ABC Store if you want a truly unique souvenir and go to Haʻikū Style Gallery instead. 810 Haʻikū Road, Haʻikū, (808) 283-1706.
5. Baked on Maui
Located at the Paʻuwela Cannery, a Haʻikū hub of small businesses is Baked on Maui which—should be—your first stop of the day. Dishing out delectable breakfast plates from your standard all-American breakfast to more "out there" menu items, like the Haʻikū breakfast omelet—which comes with oven-roasted eggplant, spinach, goat cheese and balsamic drizzle—Baked on Maui will surely have something that will match your tastebuds. And its freshly baked pastries and dough, all prepared before sunrise, are worth the trip alone. 375 W. Kuiaha Road, # 37, Haiku, (808) 575-7836.