Your Guide to Hawaiʻi 2021 Halloween Events
Wondering what to do this All Hallows' Eve in Hawaiʻi? Well, look no further.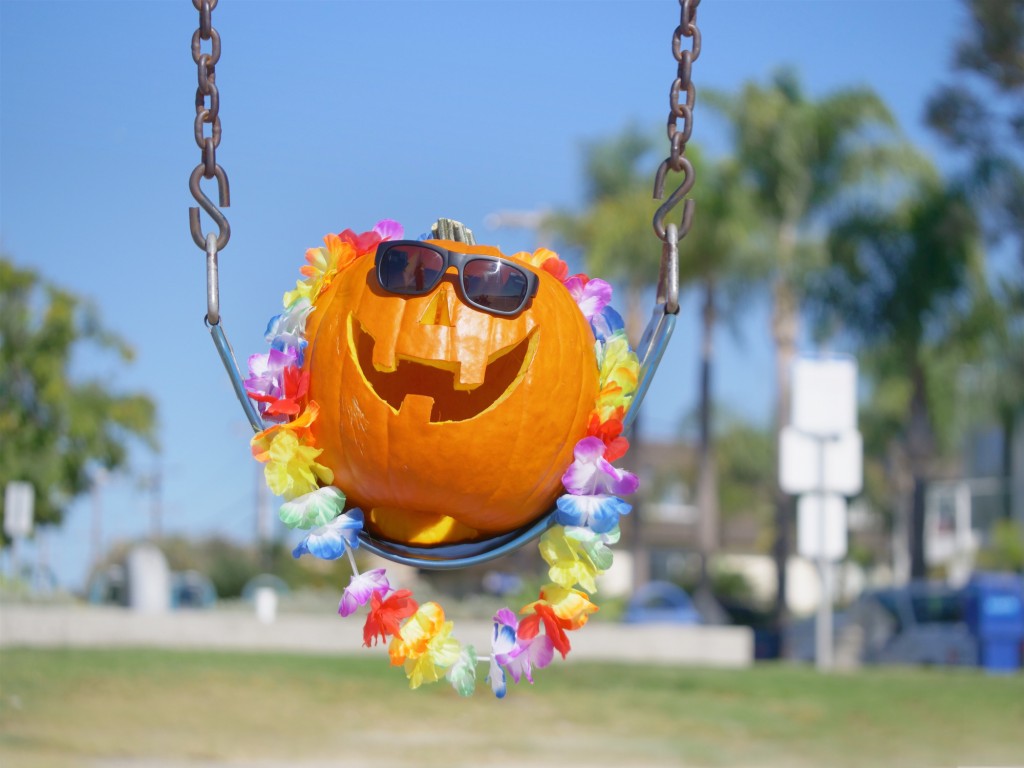 With Halloween on the creeping up, and COVID-19 cases here in Hawaiʻi steadily declining, those annual spooktacular events are back! From haunted houses to trick-or-treating festivities and free pumpkin patches, there's more than enough to do this Halloween, and we've included a few events from around the Islands that will surely have you screaming in fright and delight.
A Very Spooktacular Halloween at International Market Place, Oʻahu
One of Waikiki's premier shopping centers will be hosting two events to celebrate Halloween and encourage the creativity of keiki (kids) at the end of the month. The first is a virtual keiki costume contest—running from Oct. 29 to Oct. 31—where three winners can enter for a chance to win a $150 gift card to an International Market Place store of the winners' choice. All they have to do is post a photo of the costumed keiki to Instagram and tag @intlmktplace and #MarketPlaceStories. Winners will be announced on Nov. 1 via Instagram. For rules, visit ShopInternationalMarketPlace.com/Halloween.
The second event is a trick-or-treating bonanza located at International Marketplace onHalloween, Oct. 31, from 3 to 5:30 p.m., where you can bring the entire family dressed in their best Halloween threads to trick-or-treat at all three levels of the open-air center. Look for the balloons at participating stores.
The Frighteningly Free Pumpkin Patch at Kapolei Commons, Oʻahu
On Oʻahu's West Side, you can find a free—that's right, free—pumpkin patch at Kapolei Commons on Saturday, Oct. 23, from 12 to 6 p.m. on The Lawn area of the shopping center fronting the movie theater. Five hundred small and medium-sized pumpkins will be available for free (limit 1 per person, while supplies last) and a cast of costumed characters like the crew from Paw Patrol as well as Spiderman and Moana will make special appearances.
Lahaina Halloween Party, Maui
The Halloween festivities in Lahaina, Maui, are back again for 2021—this time it'll be primarily a drivethrough experience. However, it's also one of the hardest parties to get to, with traffic and lack of parking making it tough on locals and visitors wanting to get in on the action.
The Haunted Plantation, Oʻahu
Returning for 2021, The Haunted Plantation is one of Oʻahu's premier haunted houses and was sorely missed as most Halloween festivities closed in 2020. The Haunted Plantation will be open for six nights only, this Oct. 22 to 24 and Oct. 29 to 31. Tickets must be reserved online prior to attending. Absolutely no walk-ins will be admitted this year and all attendees will need proof of vaccination before entry.
Haunted Holoholo-ween at Paʻani Ranch, Hawaiʻi Island
Want to grab some candy and take an Instagram-worthy selfie in a haunted pumpkin patch? Well, you can do all of those things at the Haunted Holoholo-ween at Paʻani Ranch. The 225-acre ranch will be hosting a drive-through trick-or-treating event, and attendees can also enjoy Halloween tunes while walking over to the wonderfully decorated pumpkin patch perfect for photo-ops. The event opens Friday, Oct. 22 at 3 p.m .and runs until Oct. 31, and you can get your tickets here.
Trick-Or-Treating in Hawaiʻi
There's definitely been some confusion this year as to whether or not trick-or-treating will be allowed under our current COVID-19 restriction, fortunately, we have the answer. Trick-or-treating has been given the green light by state officials, who encourage families to stick together and remain in household pods. This means malls, shopping centers and neighborhoods from around the state are once again inviting keiki and parents to fill their bags and buckets with sweets and treats. Here are a few to hit up on Halloween.
Salt at Our Kakaʻako will be hosting its keiki and pet costume contest—as well as its trick-or-treating event—from 1 to 4 p.m on Oct. 31.
Mililani Town Center will play it safe by having a drive-through trick-or-treat on Saturday, Oct. 30, from 10:30 a.m. to 1 p.m.
The shops at Haleʻiwa Store Lots on Oʻahu's North Shore will be passing out candy to keiki from 2 to 4 p.m. on Halloween.
On Hawaiʻi Island, the Penn Youth Foundation will also be hosting a drive-through trick-or-treat on Saturday, Oct. 30 from 3 to 6 p.m.
Maui will be hosting similar drive-through events, such as the Halloween Drive-Through Adventure at Keōpūolani. The event runs from 4:30 to 7 p.m. on Halloween evening, Sunday, Oct. 31.