Your Guide to Kapaa Town on Kauai
This beachside town on the island's southeast shore has a lot of charm—and great burgers.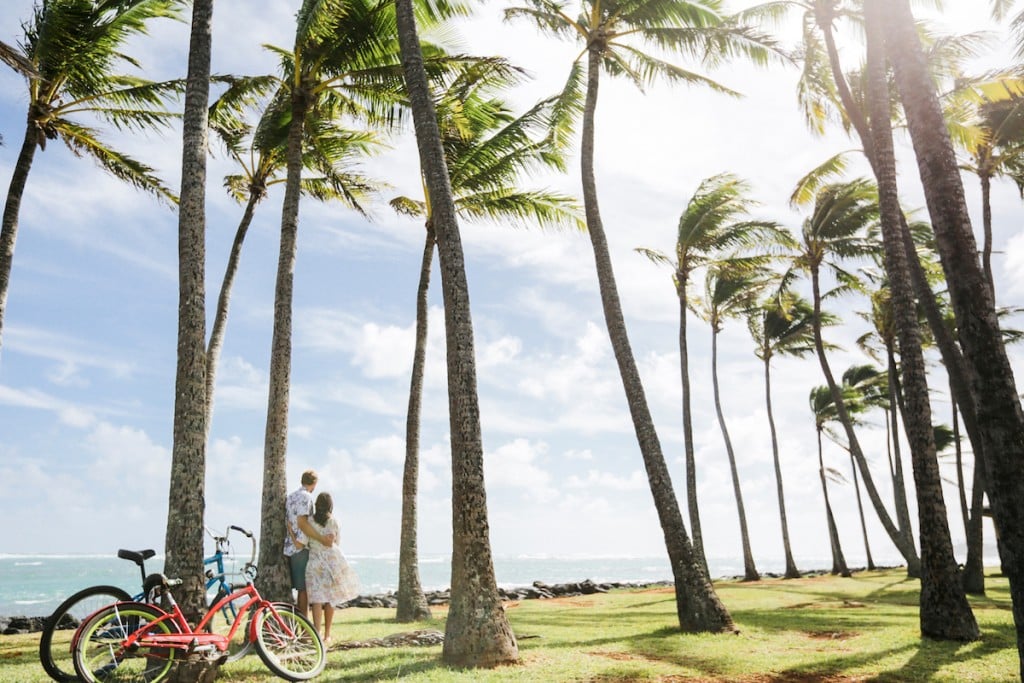 Kapaa is a charming Kauai town, known for its colorful, eclectic storefronts and rolling white sand beaches. Located on the southeast shore of the island, Kapaa is only about 9 miles from the Lihue Airport and takes roughly 20 minutes to reach by car. Once a part of Kauai's plantation past, this bustling, historic town still has plenty to offer, from the picturesque Wailua River to eateries offering ono—delicious—burgers, French-inspired breakfasts, shave ice with local fruit syrups and quaint boutiques.
Wailua River
When visiting Kapaa, seeing the Wailua River is a must-do, only-on-Kauai experience. Kauai has Hawaii's only navigable rivers and at 20 miles, the Wailua River is the longest. Sure, you can see it by car, via Kuamoo Road (Highway 580), but to truly experience the Wailua River, rent a kayak or a stand-up paddleboard from companies such as Kayak Wailua, Wailua Kayak & Canoe or Kayak Kauai. The river is calm and winds through emerald-green landscapes, including a former heiau, or Hawaiian temple. It's also the source for a few waterfalls, including Opaekaa, Wailua and Uluwehi.
dlnr.hawaii.gov/dsp/parks/kauai/wailua-river-state-park/
Art Café Hemingway
Named after the author, Art Café Hemingway is part cafe, part gallery and all charm. Opened in 2011, the Kapaa eatery is located in a bright blue building and serves breakfast, lunch and dinner. Art Café Hemingway is known for its farm-to-table menus. It's especially popular during breakfast, when you can order items such as eggs Benedict, crepes or the quiche of the day, and many dishes are named after Hemingway's books.
Street Burger
Husband and wife team Aaron and Kristin Leikam own and operate Street Burger. Aaron Leikam is chef of the bustling Kapaa burger joint known for its flame-grilled patties made with Kauai beef and local ingredients. The menu boasts 17 different types of burgers, from the traditional—classic hamburger or cheeseburger—to the creative. There's the Wailua topped with a slice of crispy Spam and jalapeno-pineapple marmalade. We recommend the Frenchie. The patty is generously topped with caramelized onions, melted brie, local arugula and garlic aioli. You'll want to arrive hungry.
SEE ALSO: East Kauai's Street Burger is the Place to Stop for Flame-Grilled Burgers
Wailua Shave Ice
Think shave ice is just a frozen dessert doused in flavored syrup? Think again. Wailua Shave Ice has taken the beloved local treat to another level. Celebrating its fourth anniversary in February, the shave ice here is lovingly made in a retro-food truck parked on Kuhio Highway in Kapaa. (Wailua Shave Ice also has two Mainland locations, in San Diego and Portland.) Each shave ice comes in a bowl with finely shaved ice and blanketed with syrups made from fresh, local fruits. You can order concoctions including the Lilikoi Cream made with local lilikoi and vanilla bean milk, or the Lava Flow, with pineapple juice, strawberry puree, coconut foam and topped with pineapple and strawberries.
Kiko
If you're looking for something special from Kapaa, step into Kiko. Here you'll find unique, handmade—sometimes right here in Hawaii—jewelry, home goods, books, clothing and more. Kiko is co-owned by friends Micki Evslin, Vicky Fennell and Fennell's daughter, Natasha Biggart. The three women opened Kiko with the idea of selling beautiful things they enjoy. The model has proved successful. It's a cute, curated boutique—a place where you're sure to find something for a friend, and likely yourself.