Your Guide to Reef-Safe Sunscreens in Hawaiʻi
Protect yourself from the sun and protect our reefs with this handy-dandy guide on reef-safe sunscreens.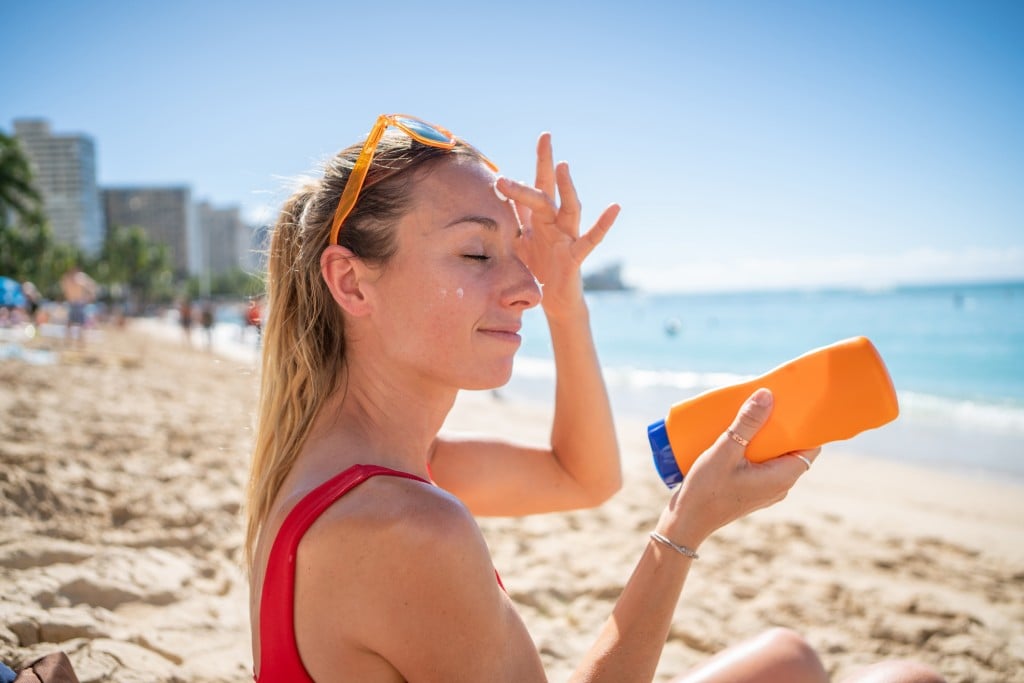 Initially proposed by Hawaiʻi Sen. Mike Gabbard, Senate Bill 2571 prohibits the sale of sunscreens that contain oxybenzone and octinoxate, two chemicals that have been scientifically proven to induce coral bleaching, harm and even kill young coral larvae—and it has gone into effect this year. So what does that mean for visitors and locals? Can you not bring over sunscreens that contain these chemicals? Which sunscreens are safe? Well, let's talk about it today, National Sunscreen Day.
Can I Bring Sunscreen with Me?
If you're traveling to Hawaiʻi and you've got a stock of sunscreen at home that you're planning to pack with you, you can still bring them over. The bill specifically prohibits selling harmful sunscreen in the state of Hawaiʻi, but folks can still bring it over with them, and even buy them online from within the Islands. Of course, taking in and using sunscreens that contain oxybenzone and octinoxate would run counter to what this bill is trying to achieve, and could further harm our reefs.
How Can I Reduce my Sunscreen Usage?
Of course, caring for your skin is of the utmost importance, especially when dealing with sunny Hawaiʻi weather. But, there are a few ways you can reduce the amount of sunscreen you use, and thus the amount of sunscreen entering our oceans. A sun shirt, for example, will protect you from damaging UV rays without having to rely on sunscreen, and a large beach umbrella can shade an entire family. Using sunscreen also becomes much more optional if you're hitting the beach early in the day or late in the afternoon—before 10 a.m. or after 5 p.m.—as the sun is less overhead and its rays become less intense.
What are Trusted Sunscreen Brands I Can Rely On?
Fortunately, when the ban on toxic sunscreens went into effect, local skincare producers were thrust into the public eye as many had been making reef-safe alternatives for years prior to the ban. Here are five we recommend you check out.
Ao Organics
View this post on Instagram
A leader in local skincare, Ao Organics was founded by Chelsa Davis, a kanaka maoli (Native Hawaiian) born and raised on Hawaiʻi Island. Valuing locally sourced ingredients and eco-conscious packaging, Ao Organics produces liquid and stick reef-safe sunscreens. Better yet, they're good for your skin and contain sunflower seed oil, jojoba oil, avocado oil and cocoa powder. aoorganicshawaii.com. 
Kona Skin Care
View this post on Instagram
If you prefer a simple, fragrance-free spray-on sunscreen, look no further than Kona Skin Care's 30 SPF Hawaiian Sunscreen. This lightweight spray is crystal clear, water and sweat resistant and works perfectly under or over makeup. konaskincare.com. 
Mama Kuleana
View this post on Instagram
In ʻōlelo Hawaiʻi (Hawaiian language), kuleana can be translated to "taking responsibility," which is exactly what Mama Kuleana does with its reef-safe sunscreens. And you too can help Mama Kuleana take responsibility to maintain a clean and healthy ocean by using Mama Kuleana's 100% microplastic-free and fully biodegradable product, this mineral-based reef-safe sunscreen is housed in a compostable 1.7-ounce jar. mamakuleana.com.
Little Hands Hawaiʻi
View this post on Instagram
A zinc-based reef-safe alternative, Little Hands Hawaiʻi's 3.4-ounce tin is a long-lasting alternative for locals and visitors who don't want to have to throw on a new layer of sunscreen every 40 minutes. Water-resistant for up to 80 minutes, the only active ingredient used in this product is non-nano zinc oxide which is one of the safest options for our reefs as well as your skin. littlehandshawaii.com. 
Raw Love
View this post on Instagram
Founded on Maui in 2015 by Jenna Davis, Raw Love was one of the first local companies to come out and support this reef-safe sunscreen push. Davis, who spent much of her free time in and around the ocean, wanted to protect her skin and body without harming the ocean, and put that passion towards formulating Raw Love's 2- and 4-ounce cans. Primarily using non-nano zinc oxide, Davis developed an eco-friendly, reef-friendly, biodegradable, moisturizing mineral sunscreen. rawlovesunscreen.com.