Your Guide to Whale Watching on Maui
Some tips to ensure that your whale watching trip is an unforgettable experience.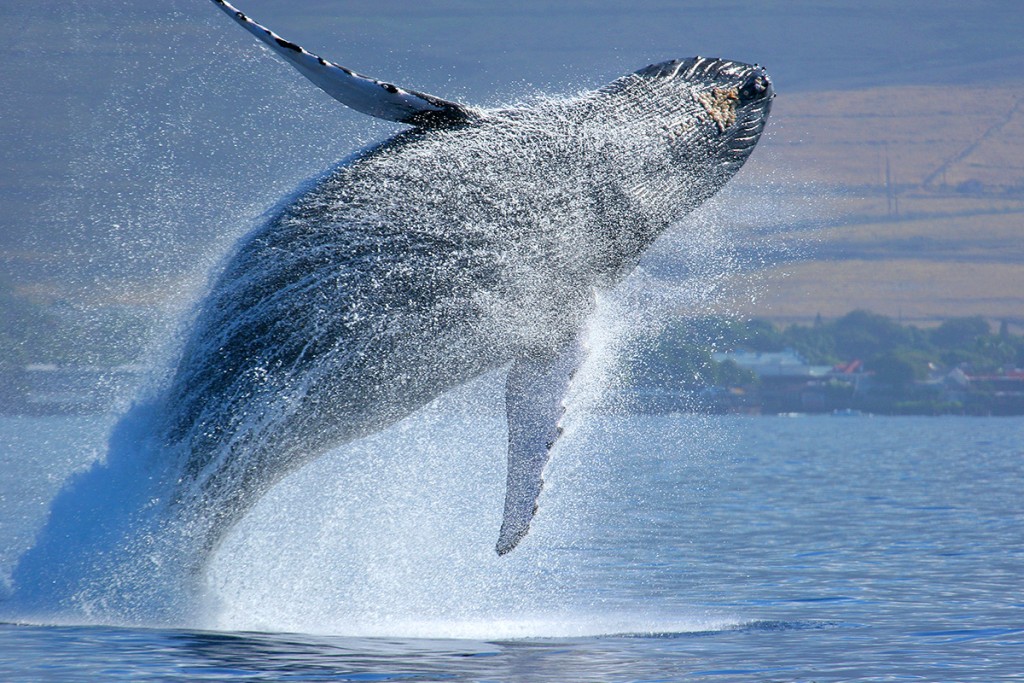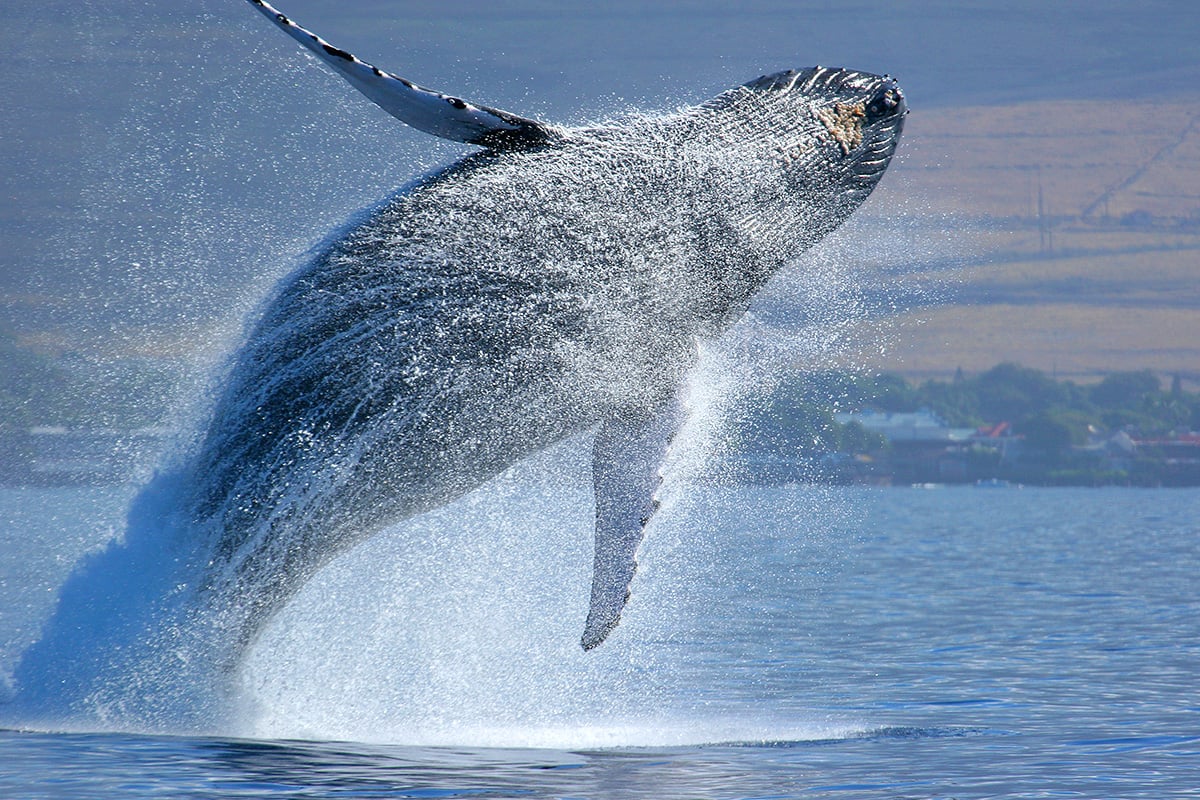 Every winter from November through May, between 10,000 and 12,000 North Pacific humpback whales make the six-week journey south from Alaska to bask in Maui's warm waters. They're here to mingle, mate and give birth—and it all takes place just a couple miles off Maui's leeward coast.
It's one of nature's most mesmerizing shows, and to ensure your Maui whale watching trip is an experience you'll never forget, here are some tips you can use on your next winter trip to the island.
1. You Can See Whales From Shore, But It's Better On A Boat
Even though you can make out some breaches and spouts while casually walking down the beach, if you really want to experience the power of the world's fifth-largest whale species, you need to book a whale watching tour and see the show from a boat. You not only get a much better view, but most tour boats have naturalists who can answer everything from how much they weigh to theories on why the males sing.
2. Earlier Is Generally Better, But Every Day Is Different
The typical trade wind weather pattern on Maui makes for calm mornings and windy afternoons—especially when out on the water. As you might imagine, it's easier to spot spouts when they aren't intermixed with white caps, although there's a theory that whales tend to surface more when there's wind to "tickle" their skin. Whether there's scientific truth to that is still a matter of debate, but the boat ride itself is simply more comfortable in the early morning when it's calm.
3. Match Yourself With The Right Type Of Boat
Outside of the actual whale activity, the largest factor in whale watching success is ensuring you go on the type of vessel that's most suited to your needs. Small, fast, inflatable rafts can zip you quickly to where the action is, get you close to the water and offer a thrilling ride, but they aren't very good for families with young children or anyone with neck or back problems.
Diesel catamarans, on the other hand, provide wide, stable viewing platforms and enclosed, shaded interiors. That said, they often include over 100 people and the naturalist speaks through a microphone and headset, as opposed to right there beside you.
A third option is a sailing catamaran, which is a blend of the other two options. They have wide, comfortable platforms, and group sizes are usually more moderate, with around 30 to 40 people. Something to note: Even though the boats have sails, those are usually only unfurled on sunset sails and stay wrapped up during whale watches.
4. Don't Forget To Look Behind You
A lot of captains recommend that you use the boat like a clock, with 12 o'clock being straight off the bow and 6 o'clock at the stern. Just because the boat faces forward, however, doesn't mean that's the only place whales will pop up, and often they surface right behind you. Instead of looking at a whale watching boat like something with a front and a back, think of it as a floating, circular platform, and keep your head on a swivel.
5. Stay Above Deck and Keep Your Eyes On The Horizon
Nobody wants to go whale watching on Maui and then end up getting seasick. It's a surefire way to ruin a trip, so to keep the sickness and nausea at bay, you should stay above deck (which means don't go in the head), and keep your eyes on the horizon. Try and avoid looking down at the ground, avoid any small, enclosed spaces, and if you're concerned about seasickness you can take preventative medicine or natural supplements, like ginger.
6. Looking Is Good, But Don't Forget To Listen
Believe it or not, a lot of the times when you're whale watching on Maui you can hear the whale before you see it. Humpbacks have lungs the size of a small vehicle, and all of that air is being funneled out of blowholes that are scarcely larger than a dinner plate. That type of breathing creates a loud sound, so remember to also open your ears when you're out searching on the water.
8. If You See A Tail, You Should Wave Goodbye
Finally, while everyone loves the classic shot of flukes sticking up from the sea, just know that when you see the tail it's time to wave goodbye. This move is indicative of a sounding dive, and since adult humpbacks can hold their breath for up to 45 minutes, it's usually time to start looking elsewhere, rather than wait it out.