Your Holoholo Guide to Ala Moana Beach Park
Those in need of some fresh air should make their way to this Honolulu beach park, which is looking lovelier than ever.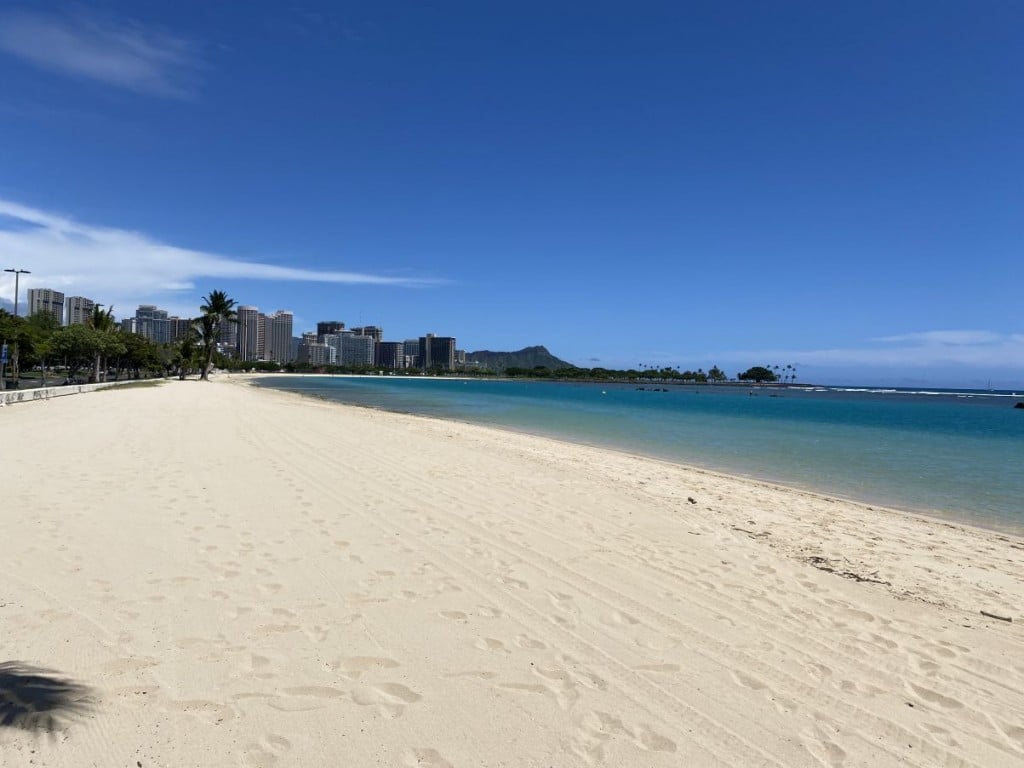 To holoholo means, in ʻōlelo Hawaiʻi (Hawaiian language), to go out for pleasure. To cruise, walk around, ride a bike or maybe even sail. And fortunately for the Aloha State, we've been allowed to do such things during this COVID-19 pandemic—as long as we practice safe social distancing and wear masks. If you're on Oʻahu, and are in desperate need of some fresh air, check out Ala Moana Beach Park, which is as empty as it's ever been. The city park is technically closed, but you can still enjoy walking along its paths, running the beach or even paddling out to swim. You just can't sit, loiter or picnic.
(All photos by Kevin Allen)