Your Walking Guide to Hilo, Hawaiʻi Island
The luscious Hawaiʻi Island district is packed to the brim with gardens, fish markets and museums, and you don't even need a car to see it all.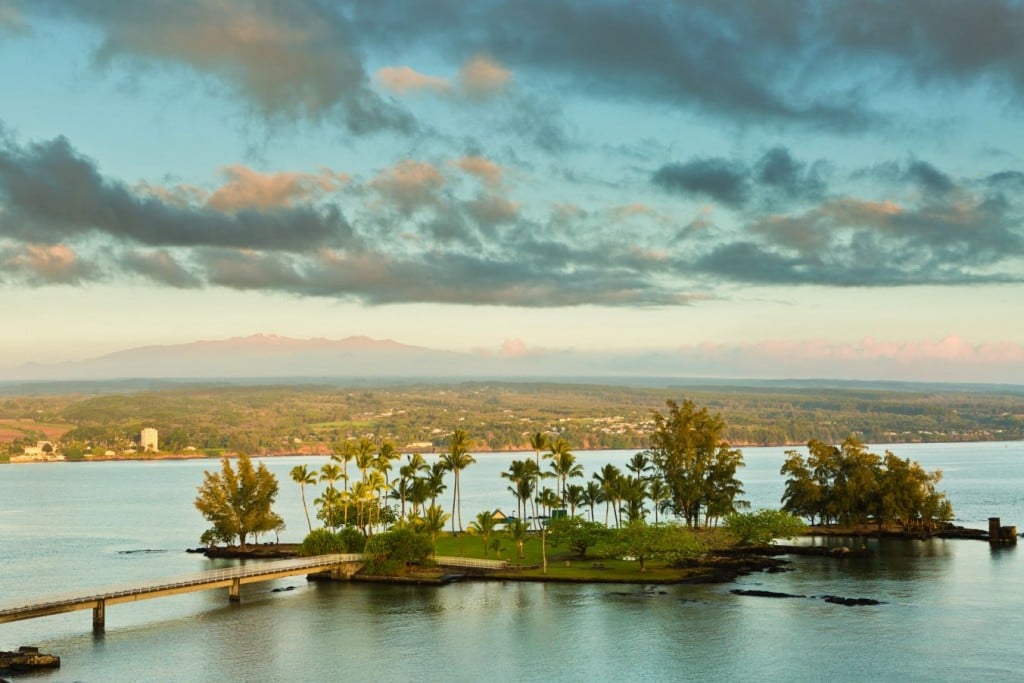 It seems like everything grows on Hawai'i Island, from coffee beans to sweet potatoes, and nowhere is that more apparent than in Hilo. Gorgeously lush, the town features a distinctly overgrown aesthetic with small businesses, shops and natural wonders around every corner.
1. Pacific Tsunami Museum
Tsunami evacuation signs are scattered around Hilo and showcase only a small part of the town's long history with destructive, colossal waves. The Pacific Tsunami Museum tells the rest of that story, and through its collections of photos, first-person accounts on video and in writing, artifacts and maps, aims to educate the public on the Islands' turbulent history with tsunamis. 130 Kamehameha Ave., (808) 935-0926, tsunami.org.
2. Hana Hou Hilo
Hana Hou Hilo specializes in Hawai'i-made goods, clothing and accessories. The store's hand-woven lau hala hats are works of art, and are sold at a premium price. 160 Kamehameha Ave., (808) 935-4555, hanahouhilo.com.
3. Moon and Turtle
If you want to dine on the best produce and proteins Hawai'i Island has to offer, this low-key eatery uses locally sourced ingredients in a variety of mouthwatering entrées and appetizers, and features an ever-rotating menu based on season and availability. 51 Kalākaua St., (808) 961-0599  
4. Two Ladies Kitchen
Unlike most hole-in-the-wall confectionery shops, Two Ladies Kitchen, which specializes in various flavors of mochi, is easy to find—just look for the out-the-door line. If the shop is sold out of its strawberry mochi, which happens regularly, try a peanut butter-filled mochi or one stuffed with sweet azuki (Japanese red bean paste). 274 Kīlauea Ave., (808) 961-4766 
5. Suisan Fish Market
Hawai'i locals often debate about who has the best poke bowl. Well, Suisan Fish Market makes a strong contender. Known for its fresh 'ahi, the hardworking staff behind the counter serves tasty poke bowls that showcase cubes of fresh fish flavored with a variety of sauces and seasonings. 93 Lihiwai St., (808) 935-9349, suisan.com  
6. Lili'uokalani Park and Gardens
Built in 1979 on land donated by Queen Lili'uokalani, this Edo-style park and garden is right on Hilo Bay and is the perfect place to jog or walk. 189 Lihiwai St. 
7. Basically Books
You can find a book in almost any genre at Basically Books, from fiction to history and language studies to biographies. The place is also home to a surprisingly large collection of Hawaiian music. 1672 Kamehameha Ave, Hilo, HI 96720, (808) 961-0144, basicallybooks.com.