Your Walking Guide to Kailua, Oʻahu
The East Oʻahu town boasts beautiful beaches, scrumptious brunch spots and chic boutiques all within walking distance.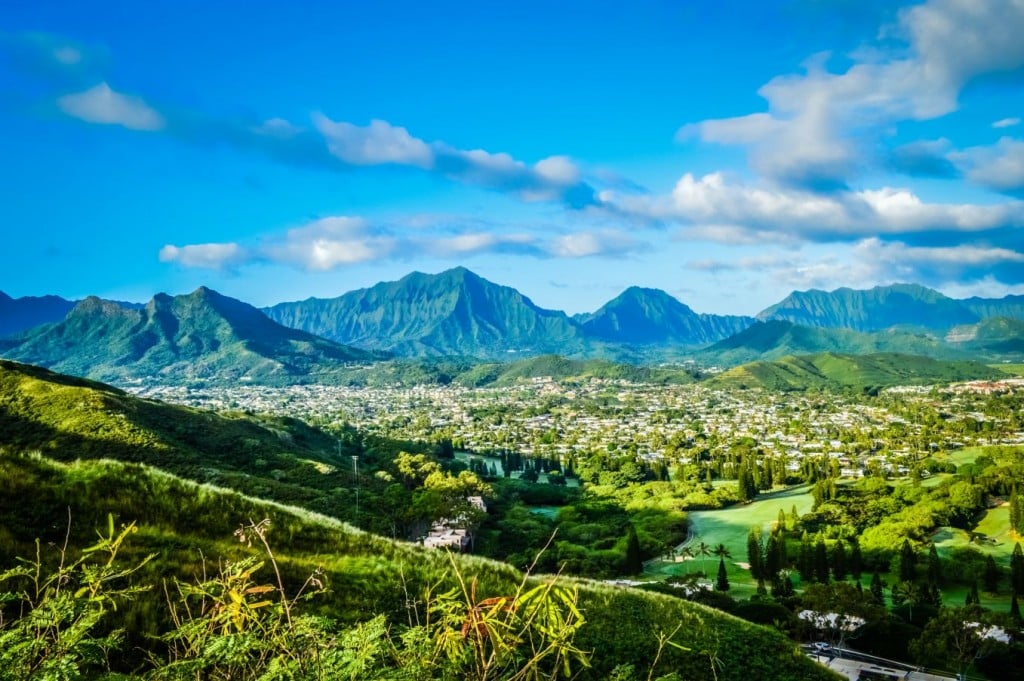 O'ahu has a few coastal communities where you can shop, eat and hit the beach all in the same day—and without a car. But Kailua, the once-sleepy community on the island's Windward Side, is arguably the most diverse, with art galleries, hip coffee shops, beachy boutiques, world-class beaches and the largest wetland in the Islands—all within walking distance.
1. Kawai Nui Marsh
Considered the largest remaining emergent wetland in Hawai'i, Kawai Nui Marsh sprawls over 800 acres and is home to four of the state's endemic and endangered waterbirds. Walk about a 3-mile path that meanders through the protected wetland; it starts at Kawai Nui Neighborhood Park. 704 Kaha St. 
2. Wilson Store
Get crack seed and shave ice—quintessential local snacks—from this old-school mom-and-pop shop. 20-A Kainehe St., (808) 258-1324  
3. Over Easy
This cozy restaurant serves unique twists on classic brunch dishes like Cinnamon Toast Crunch-crusted French toast and something called potato 'n' eggs—thick-cut French bread stuffed with a sweet tomato jam and draped in a silky potato purée, topped with real bacon crumbles and a seven-minute local egg. Coffee is great here, too. 418 Ku'ulei Road, #103, (808) 260-1732, overeasyhi.com 
4. Fighting Eel
This boutique features uncomplicated and comfy apparel by Fighting Eel and Ava Sky—perfect to wear to the beach, then date night right after. But it also boasts jewelry, clothing and gifts by other local designers and artists. 629 Kailua Road, #130, (808) 738-9301, fightingeel.com 
5. Bookends
This new and used bookshop is a Kailua mainstay—and a must-stop for book nerds or anyone looking for a breezy beach book. (The shop sells them for under $5.) 600 Kailua Road, #126, (808) 261-1996  
6. Kailua Farmers Market
Don't miss the Thursday night farmers market in the parking lot of the Kailua Town Center, organized by the Hawai'i Farm Bureau Federation. In addition to fresh produce, the market boasts a range of food trucks and prepared-food booths, serving everything from authentic Argentinian empanadas using local ingredients to hummus made from locally grown 'ulu (breadfruit). 609 Kailua Road, hfbf.org 
7. Kailua Beach Park
Why walk to Lanikai Beach when Kailua Beach is so much closer—and bigger? This gorgeous sandy beach is 2.5 miles long, with views of Popoi'a Island (aka Flat Island) and the twin Mokulua Islands.