10 Items You Can't Forget to Pack on Your Next Trip to Hawaii
From towels to slippers to an extra pair of swimwear, here are just a few items you need to bring when visiting the Islands.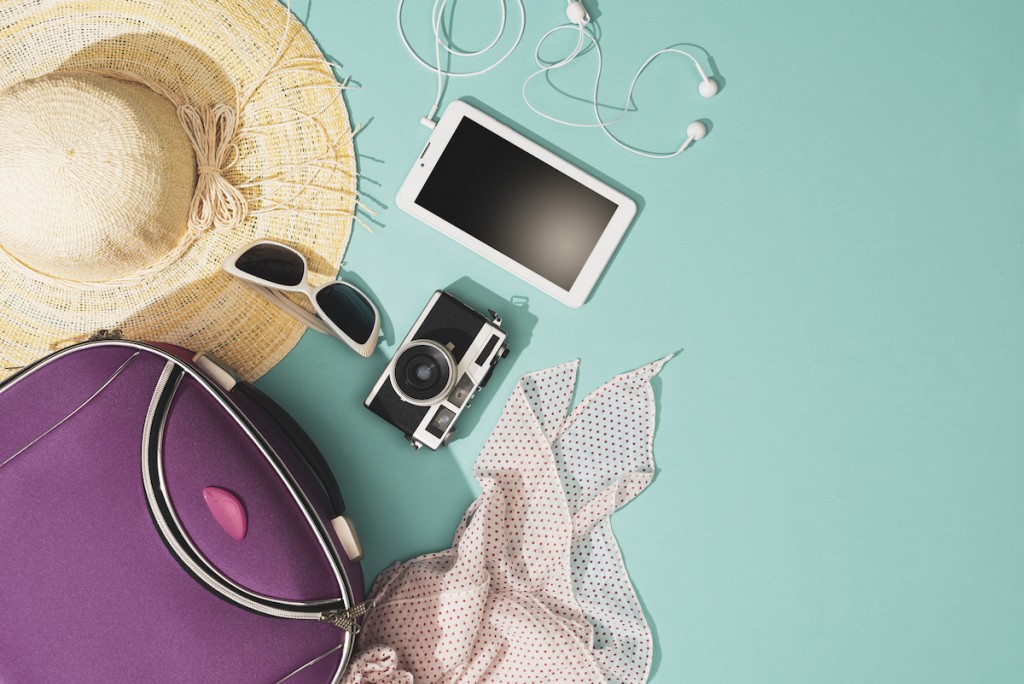 When you're planning a trip to Hawaii, there's a lot of excitement going on. And oftentimes, while you're setting up hotels, activities and itineraries, it's easy to not focus on the less obvious items you need to bring on your trip. So before you head to the airport, check your baggage and make sure you've got these 10 necessities in your pack.
1. Towels
It's a pretty safe assumption that if you're coming to Hawaii, you're going to get wet, whether it's a dip at Hanauma Bay or a leisurely swim under one of the Road to Hana's many waterfalls. And although hotels do provide towels, they're not the kind you want to get dirty or, if worst comes to worst, lost (they'll charge you big time). So bring a towel or two from home, and if you're planning to lie one down on the beach, the bigger the better.
2. Slippers
When in Rome, do as the Romans do, and when in Hawaii, enjoy the freedom of wearing slippers everywhere you go. With warm weather year-round, you don't have to worry about your little piggies falling off from the cold, and slippers allow you to quickly remove your footwear, perfect for visits to the beach or if youʻre planning to hang out at a local family or friends home.
3. Slippers you don't mind losing
It's a good idea to not only bring nice, leather slippers for your everyday meanderings, but also some cheap rubber slippers. The reason? They're less likely to be the target of slipper thieves, and if they are, it's less of a monetary loss for you. Trust us, take these cheapo slippers to the beach with you, and leave your nice, going-out slippers at your hotel.
4. Beach bags
Speaking of things you need for the beach, a proper beach bag can make transporting the necessities a breeze. Who wants to carry a towel, bottles of sunscreen, water, books, a football and an assortment of snacks with them?
5. Jackets
Although Hawaii is known for its tropical climate, there are areas in the Islands that are best enjoyed with an additional layer. Upcountry Maui, for example, gets chilly in the early morning and night, while Mauna Kea is notoriously cold, and even sees snow during the winter. Also, like anywhere else in the world, Hawaii gets rain, more so in winter (November to February), and tropical storms are not uncommon.
6. (Reef-safe) Sunscreen
We know, you can buy sunscreen once you get here, but who wants to make a trip to Walmart when you're on vacation? If you have space, bring your own sunscreen with you so you can go from the plane to the beach as fast as possible. Just make sure you're traveling with a bottle under 3.4 ounces, or it won't make it past the TSA. And it's not law yet, but please show Hawaii's coral reefs a little love and try to buy reef-safe if you can.
7. Hiking boots
Sure, you don't need much to go to the beach, but if you're planning on tackling some of the Islands' adventurous hikes, you best not forget to bring your hiking boots. Although you can do some hikes in slippers, take the Makapuu Lookout Trail, for example, serious hikes such as the Wiliwilinui Ridge Trail and Ehukai Pillbox Hike will require some solid footwear.
8. Formal attire
We know, you're traveling, it's time to cut loose and wear robes and bikinis for as long as you can. But if you've got a nice dinner planned, or a get-together with family and friends, it's nice to have a decent looking button-down or blouse in your suitcase. Furthermore, some bars and clubs around Honolulu have a dress code, and won't let you in if you're still rocking your hotel slip-ons.
9. More than one pair of boardshorts/bikinis
There's nothing worse than a pair of boardshorts or a bikini that smells faintly of mold. It's just gross. This odor often is the result of using one article of swimwear too often, without giving it time to hang and dry out. An easy fix for this is to simply bring multiple sets with you, so you can still hit the beach while letting your old pair air-dry on your lanai (porch) or in your bathroom.
10. The basics
We're all human. We all make mistakes. And sometimes those mistakes come in the form of a forgotten razor, toothbrush, your favorite shirt or those pants you like to wear after eating too much. It happens. So the next time you're leaving for the airport, make sure to check around and see if you brought these easily forgotten, but oh-so-important, items.