10 Sweet Spots to Celebrate National Doughnut Day in Hawaii
We won't judge you.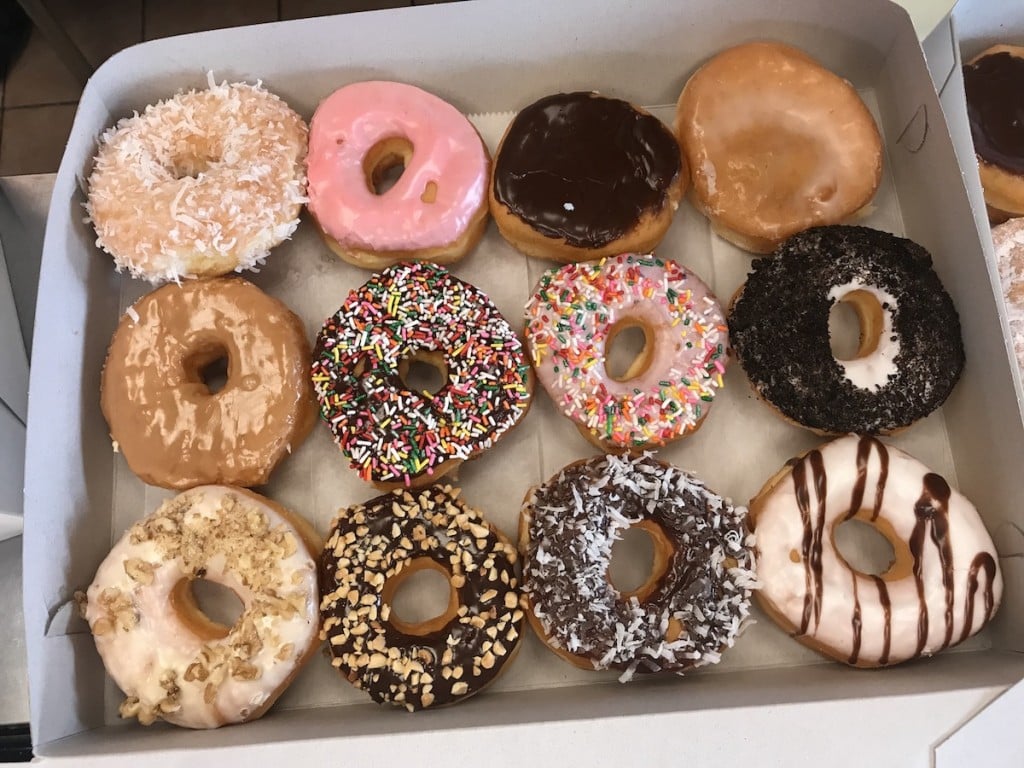 Doughnuts may not be the first thing that comes to mind when you think about Hawaii. But local bakeries have long whipped up tasty, unusual and downright delicious yeast and cake doughnuts that you should eat any day—not just on National Doughnut Day today. (Editor's Note: There are two National Doughnut Days—today and the first Friday in June. And we're OK with that.)
Here are 10 of our favorite spots for doughnuts:
Oahu
1. Liliha Bakery, Honolulu
Three years ago, this landmark bakery in Liliha, which opened in 1950, starting churning out poi mochi doughnuts, similar to the popular pon de ring doughtnuts found at Mister Donut in Japan. These popular ring-shaped doughnuts are made up of eight segments that are easily pulled apart to reveal a bright purple and chewy inside. They're coated with the bakery's signature sugary glaze. These doughnuts have a fluffy, chewy texture that's addictive.
Various locations, lilihabakeryhawaii.com
2. Mr. Donut's & Bakery, Downtown Honolulu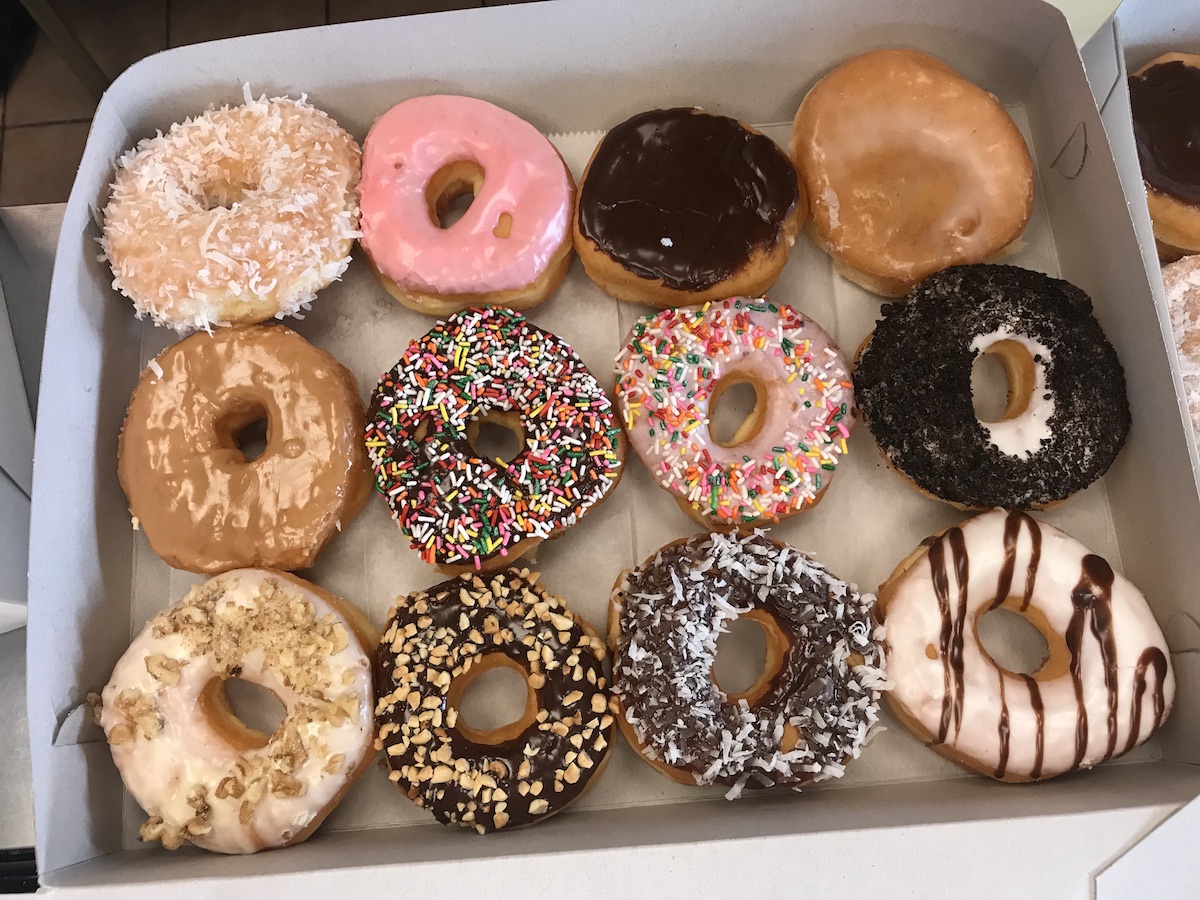 We may be a little biased here, since this bakery is located directly across the street from our office. But Mr. Donut's has some of the best glazed yeast doughnut we've ever had. They're moist, springy and sweet, with a variety of glazes and fillings. The huge apple fritters are particularly delicious and sell out quickly.
134 N. Hotel St., (808) 545-2961
3. Leonard's Bakery, Kapahulu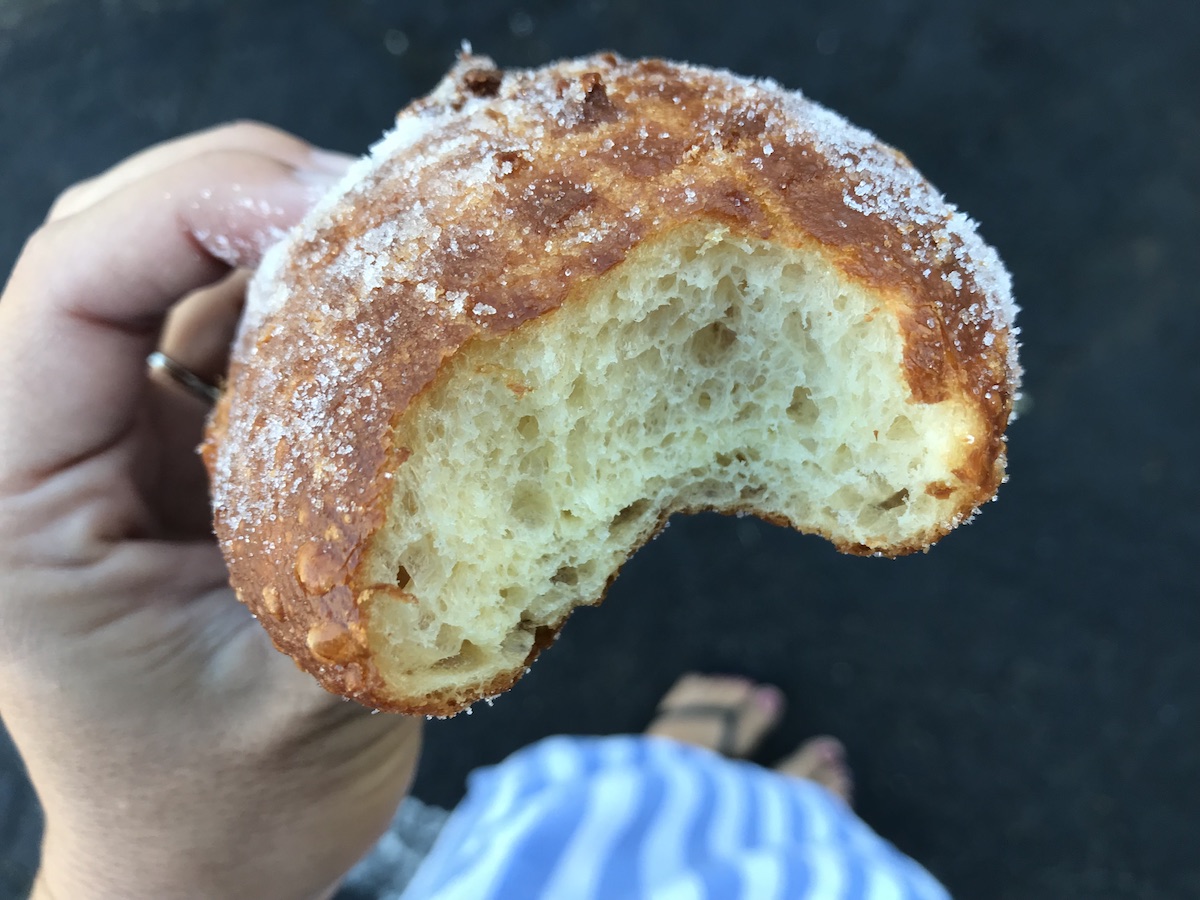 Malasadas are Portuguese doughnuts and you can't go wrong with the ones from Leonard's Bakery. This shop on Kapahulu has been frying up these Portuguese treats—soft on the inside, cripsy on the outside—since it opened in 1952.
933 Kapahulu Ave., (808) 737-5591, leonardshawaii.com
4. Purvé Donut Shop, Honolulu
View this post on Instagram
Last year two bartenders opened a craft doughtnut shop near Ala Moana Center, offering unique flavors with even more interesting names. The mint-glazed doughnut topped with Oreos is called Hulk Smash. The lemon-glazed doughnut topped with Fruity Pebbles—that's a Unicorn Butt Sneeze. The shop only sells cake doughnuts, but we don't hold that against them.
1234 Kona St., purvehawaii.com
Maui
5. Donut Dynamite, Wailuku
View this post on Instagram
This shop serves artisanal, brioche-based doughnuts—in innovative flavors such as lilikoi-caramel meringue and a combination of Molokai sweet potato and poi—that are as gorgeous as they are delicious.
1246 Lower Main St., Wailuku, (808) 280-6442, donutdynamite.com
6. T. Komoda Store & Bakery, Makawao
One of the oldest family-owned stores on Maui—it opened in 1916—T. Komoda Store & Bakery is a popular stop for residents and visiting kamaaina (Hawaii residents) alike. While the cream puffs and malasadas lure most, the stick doughnuts—glazed yeast doughnut holes on a stick—are nostalgic and craveable.
3674 Baldwin Ave., (808) 572-7261
Hawaii Island
7. Popover Bakery & Café, Hilo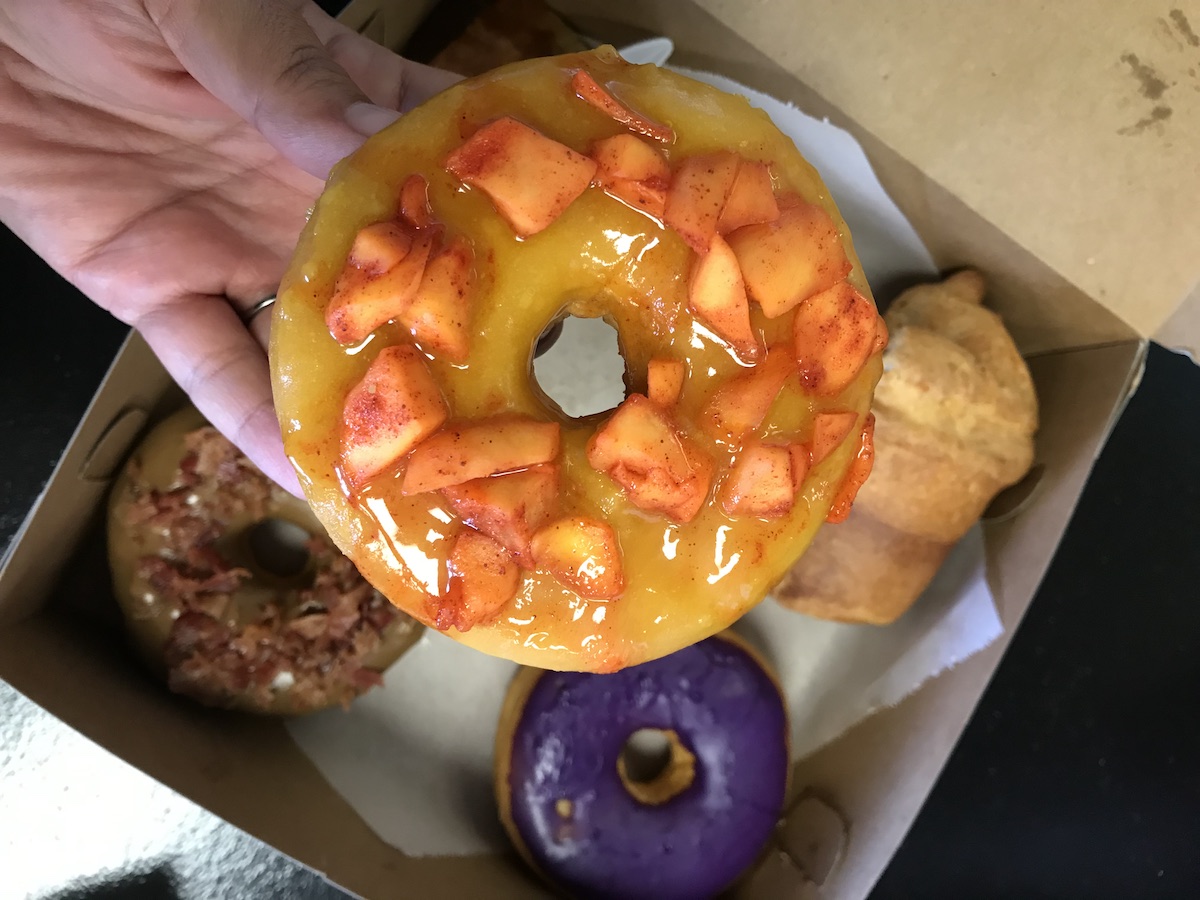 This new bakery—it opened in April—may be named after the beloved bread roll. But the doughnuts here—there are about eight different flavors daily—are superb. My favorite is the maple-glazed doughnut with real bacon crumbled on top. It doubles as breakfast.
399 E. Kawili St., (808) 935-7874, popoverhi.com
8. Holy Donuts, Kailua-Kona
You may cry out, "Holy Doughnuts," when you see the creations at this shop. They are massive and filling.  Some popular doughnuts include lemon meringue pie, s'mores, crème brûlée and pineapple fritters. The stuffed malasadas are great, too.
75-5729 Alii Dr., (808) 756-8777
Kauai
9. Holey Grail Donuts, Hanalei
View this post on Instagram
Yes, we found plant-baesd donuts made from taro and fried in coconut oil! Holey Grail Donuts in Hanalei crafts its doughnuts with local ingredients, from vanilla to chocolate to dragonfruit.
5-5100 Kuhio Highway, (808) 762-6231, holeygraildonuts.com
Molokai
10. Kanemitsu's Bakery & Coffee Shop, Kaunakakai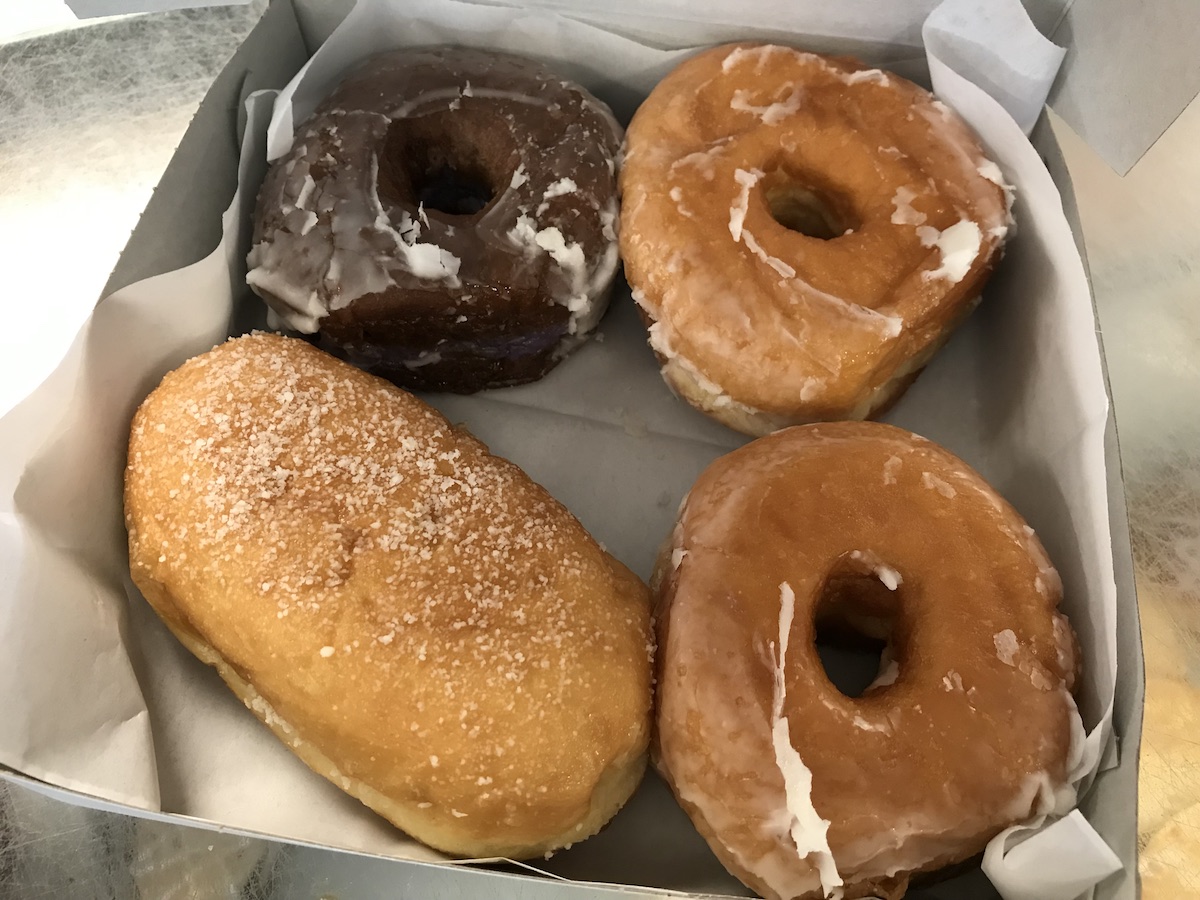 First, you have to get the bread, served hot out of the oven starting at 7 p.m. and stuffed with all sorts of deliciousness, from cream cheese to strawberry jam. But you won't want to skip the glazed taro doughnuts, displayed in the coffee shop.
79 Ala Malama Ave., (808) 553-5855