10 things only Hawaii '90s kids remember doing
Bust out your Jams shorts, weʻre going for a stroll down memory lane.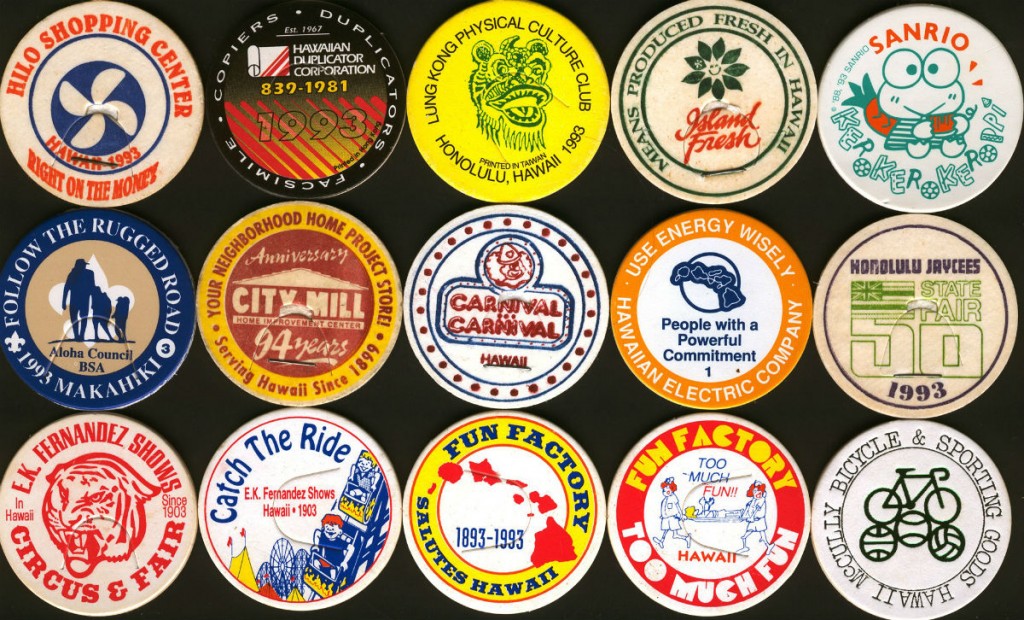 1. Thinking it was acceptable to tuck a Gecko Hawaii T-shirt into acid-washed jeans.
This Maui surf brand was all about aggressive neon colors and fabrics and, of course, their shades-wearing gecko was da bomb!
2. Playing for keeps and taking some poor kid's POGs.
When Hawaii schools banned them, adults said it was because playing POGs was a form of gambling. We were like, Whatever… \/\/.
3. Making chatter ring noise while dad was trying to watch TV.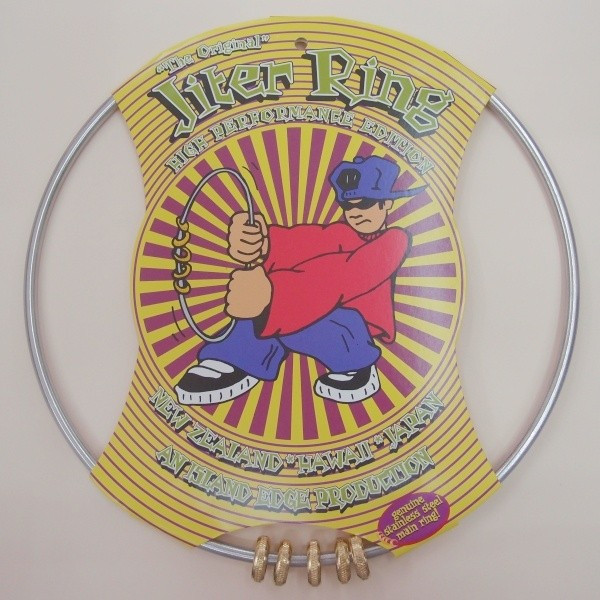 You were all that and a bag of chips if you could bust out tricks: get the rings jittering, go one-handed, then reverse, toss and catch, and finish with a roller coaster.
4. Being captivated by the total solar eclipse in '91.
The entire state raised the roof leading up to July 11, 1991. There were TV specials, traveling science fairs, sun peep eclipse viewers, commemorative T-shirts, and all-around mania for anything eclipse related.
5. Donating canned goods to the Hurricane Iniki relief effort.
The entire state helped Kauai get back on its feet, giving its time, money and man-hours.
6. Watching lo-fi episodes of the Bulaia Show on public access TV.
Adults thought he was a total scrub, but Hawaii '90s kids knew all of the words to the comedy song, "Day Old Poi," by heart.
7. Feeling tougher in an Ikaika shirt.
Every shirt had a swol bodybuilder guy flexing hard, wearing only an ikaika (warrior) helmet and a malo (loincloth). What's the dealio?
8. Messing with your (or your neighbor's) Sanrio mechanical pencil case instead of studying.
The pencil case had lots of little, spring-loaded compartments hiding miniature school supplies. The savvier kids used the spring-loaded feature to catapult paper wads across the classroom.
9. Going through a Flojos phase, then going back to Locals.
Pronounced Flow-hoes, the word means "loose" in Spanish. Pronounced Flow-joes, the word means "pretty fly" in '90s Hawaii kid talk.
10. Watching the police procedural One West Waikiki.
A July 1994 review in "Variety" said the show's director "should be commended for coaxing his players to work their paper-thin characters with straight faces. (Cheryl) Ladd, her chin firmly set, works steadily at her Quincy-with-a-lei routine; (Richard) Burgi, the handsome, happy-go-lucky cop using nervous gestures to create a characterization, tries eagerly to make the artificial Wolfe interesting, but it's no-go."