14 Things We Loved About Hawaii in 2018
From Bruno Mars selling out three shows at Aloha Stadium to "Magnum P.I." getting a reboot, here are the most memorable moments of 2018.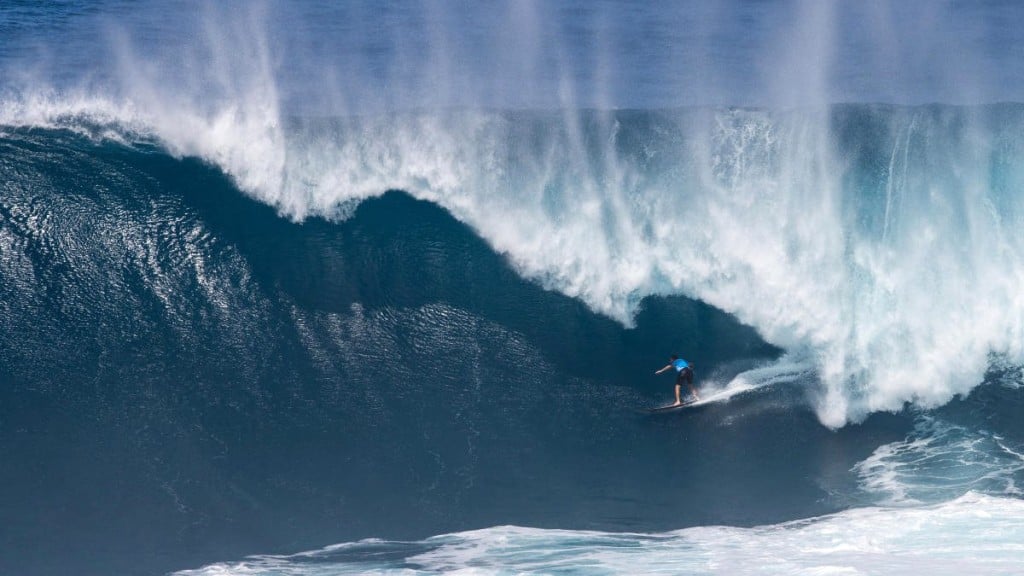 1. Bruno Mars sells out three concerts at Aloha Stadium on Oahu
View this post on Instagram
Hawaii's own Bruno Mars ended his 24K Magic World Tour concert series at Aloha Stadium with three sold-out shows in November. His homecoming concert was one of the most highly anticipated events in recent years, with more than 100,000 fans attending the shows.
2. Waianae's Max Holloway retains his UFC featherweight title
Photo: Courtesy of MMA
Max Holloway extended his winning streak to 13 fights, beating Brian Ortega via TKO to retain the featherweight title.
3. Maui's Billy Kemper wins his third Jaws Challenge title
View this post on Instagram
Even though Maui's Billy Kemper wasn't able to sneak out of any tubes during the Jaws Challenge at legendary Peahi, he pulled into two monster waves, enough to win his third title in four years.
4. Category 4 Hurricane Lane spared the Islands a direct hit
Photo: Courtesy of National Oceanic and Atmospheric Administration
In August, Hawaii braced for Hurricane Lane, a Category 4 storm that seemed to be barreling directly toward the Islands. But at the last moment, it took a near 90-degree turn, sparing the state the full brunt of its winds and rain.
5. Jason Momoa leads a haka at the "Aquaman" premiere
Hawaii-born Jason Momoa performed the haka, a traditional Maori war dance, at the premiere of his new movie "Aquaman" in December in Los Angeles. His son, Nakoa-Wolf, 9, and daughter, Lola, 11, participated, too.
6. "Magnum P.I." gets a reboot
The popular "Magnum P.I." got a fresh revamp by CBS in 2018, with Jay Hernandez playing the role of Tom Magnum made famous by Tom Selleck.
7. The USS Arizona Memorial slated to reopen in March 2019
The National Park Service announced the USS Arizona Memorial, which has been closed for repairs, will reopen in March 2019.
8. The strike at five Hawaii hotels is over
In November, Marriot International's 2,700 workers in Hawaii ratified a new contract with the largest hotel company in the world, ending a nearly two-month-long strike. The strike involved five hotels owned by Kyo-ya and operated by Marriot: Sheraton Waikiki, The Royal Hawaiian, Westin Moana Surfrider, Sheraton Princess Kaiulani and Sheraton Maui.
9. The Honolulu Police Department 'spreads a little aloha' around the world
In September, the department posted its version of the #lipsyncchallenge on YouTube to the song "Spread a Little Aloha" by The Mana'o Company. It's fun to watch HPD officers singing and grooving to the music around Waikiki, Chinatown and other parts of Oahu.
10. Hawaii Volcanoes National Park reopens after a four-month closure
Photo: Janice Wei/NPS
Visitors returned to Hawaii Volcanoes National Park in September after the park had been closed in May due to unprecedented volcanic activity threatened public safety and damaged park roads, waterlines, buildings and trails.
11. "Jurassic Park: Fallen Kingdom," filmed in Hawaii, opens in June
The fifth Jurassic Park film, much of it filmed at Kualoa Ranch, hit theaters in June. It was also the 25th anniversary of the first movie in the franchise.
12. Hawaii-born designer Bliss Lau reveals a new collection—and a baby
View this post on Instagram
In September, New York-based jewelry designer Bliss Lau, who hails from Oahu, gave birth to her daughter, Soa. To celebrate, she also launched a new collection of jewelry dedicated to her child and her late father, Edson Lau.
13. Taylor Inouye makes the finale in "Kids Baking Championship"
Photo: Courtesy of Food Network
The eighth grader from Oahu didn't win the competition, but she won fans over with her innovative desserts and local flavors.
14. Local translator Richard Keao NeSmith translated the first "Harry Potter" book into Hawaiian
Richard Keao NeSmith, a local translator and faculty member at the University of Hawaii at Manoa, released "Harry Potter a Me Ka Pohaku Akeakamai," an olelo Hawaii (Hawaiian language) translation of J.K. Rowling's "Harry Potter and the Philosopher's Stone." NeSmith, who teaches Tahitian language courses at UH, said it took about six weeks to translate the book. He finished the project on a train from Paris to Barcelona. You can purchase the book here.