9 Ways to Sink Your Teeth into Mango Season in Hawaii
Celebrate mango season by trying out these Island faves made with fresh local fruit.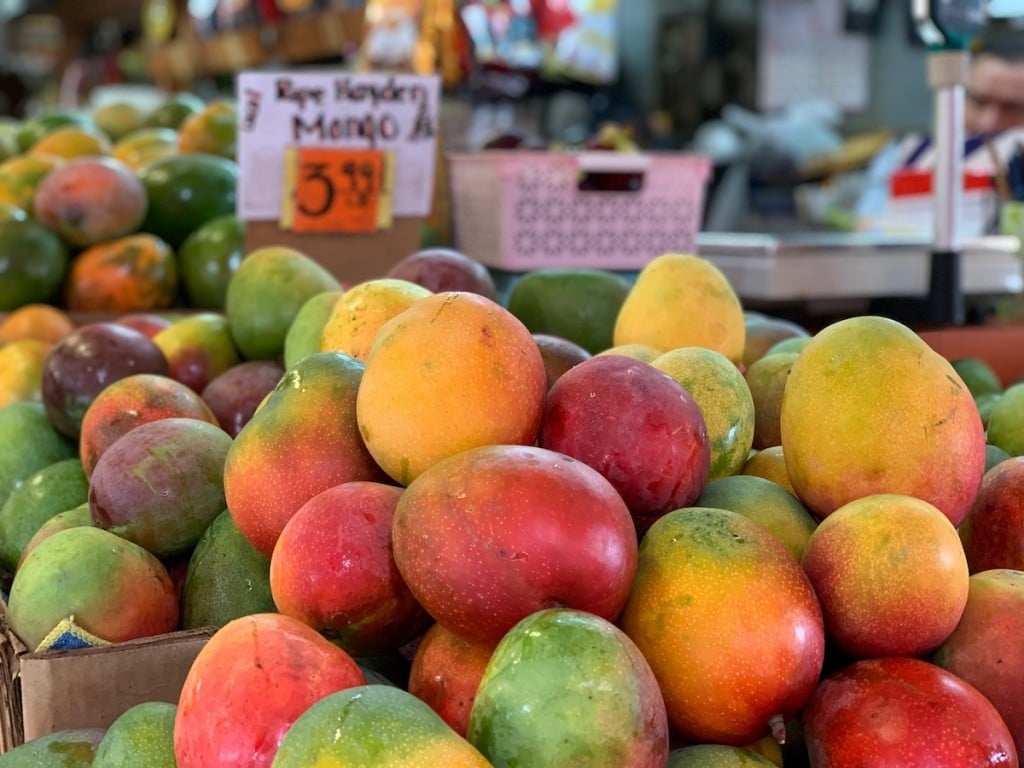 After months of watching and waiting, it's finally here: mango season, which, in Hawaii, runs from March to November, depending on the variety.
The sweet and tangy orange fruit first arrived in Hawaii from Mexico in the early 1800s and has been an Island favorite ever since. And there's dozens of varieties to choose from, from the sweet reddish-green Rapoza to the smaller yellow Pirie. If you're looking to do some side-by-side taste tests, farmers markets across the Islands are some of the best spots to snag plenty of this sweet, addictive fruit.
The mango is a versatile fruit. You can find a pickled version in crack seed shops and roadside stands, and it flavors sweet desserts from cheesecake to gelato. Or you can just enjoy it straight from the tree.
Right now the fresh local fruit is popping up on menus all across the Islands. Here are nine mango dishes you have to try before the season is over.
1. Da Mango One, Wailua Shave Ice, Kauai
View this post on Instagram
There's no better way to cool off in the summer than with a shave ice. Wailua Shave Ice in Kapaa uses fresh local mango in Da Mango One, covered in all-natural mango juice and topped with a snowcap (sweetened condensed milk) and fresh fruit. 4-1306 Kuhio Highway, Kapaa, (808) 634-7183, wailuashaveice.com
2. Mango Jam, Monkeypod Jam, Kauai
View this post on Instagram
Monkeypod Jam works with 25 farmers on Kauai to make 55 seasonal jams, jellies, chutneys, marmalades, curds and sauces. One of its top flavors is mango jam, which can be put on everything from toast to ice cream. The best part? A jar can be shipped right to your door. 2-3687 Kaumualii Highway, Lawai, (808) 378-4208, monkeypodjam.com
3. Makaha Mango Shave Ice, MW Restaurant, Oahu
View this post on Instagram
Take your mango addiction to the next level with MW's Makaha mango shave ice, including layers of kaffir lime panna cotta, haupia tapioca, fresh mango, mochi ice cream, mango sorbet and—you guessed it—mango shave ice. 1538 Kapiolani Blvd., #107, Honolulu, (808) 955-6505, mwrestaurant.com
4. Mango Cheesecake, Artizen by MW, Oahu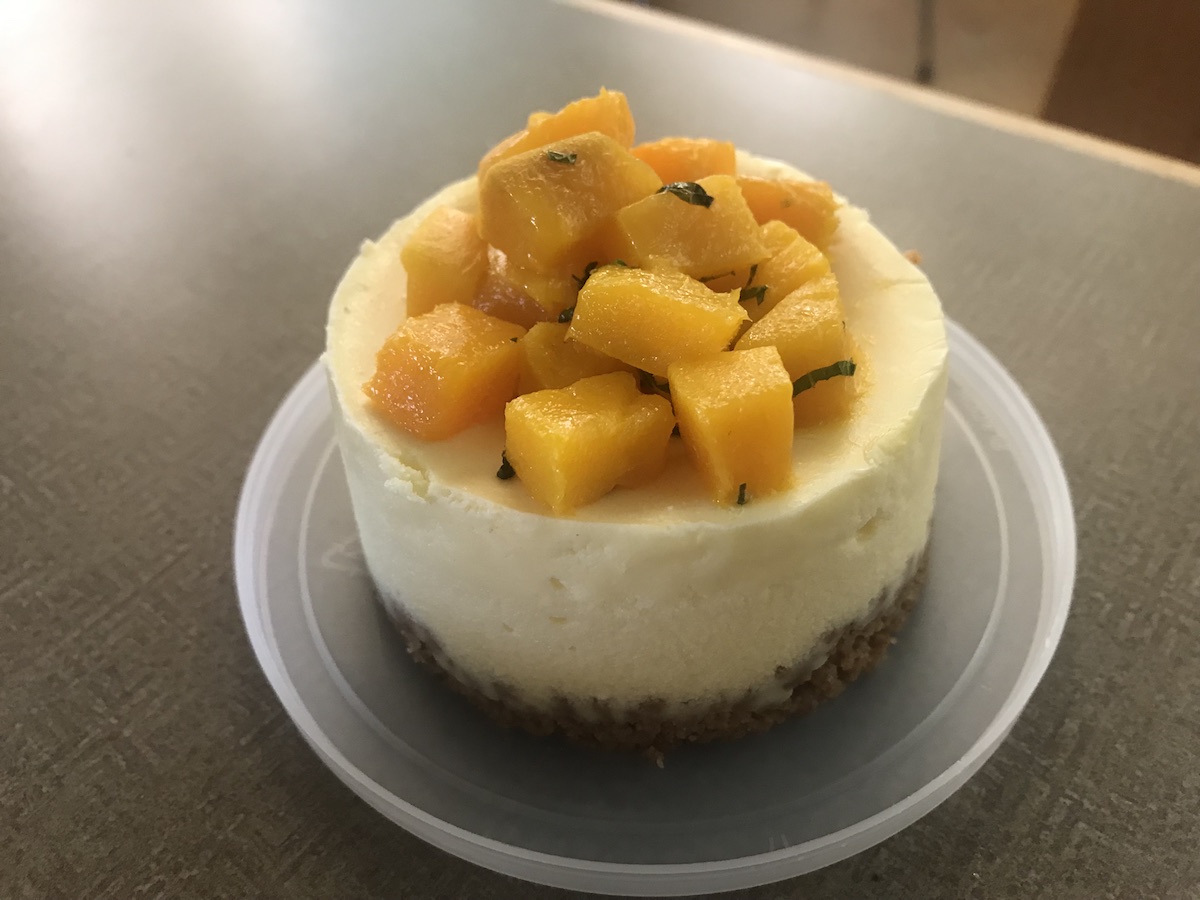 MW Artizen in Downtown Honolulu is known for its grab-and-go gourmet foods. Swing by to snag its seasonal mango cheesecake, but make sure you get there early—they're a hot commodity. 250 S. Hotel St., Honolulu, (808) 524-0499, artizenbymw.com
5. Fresh Mango Pie, Sweet Revenge Honolulu, Oahu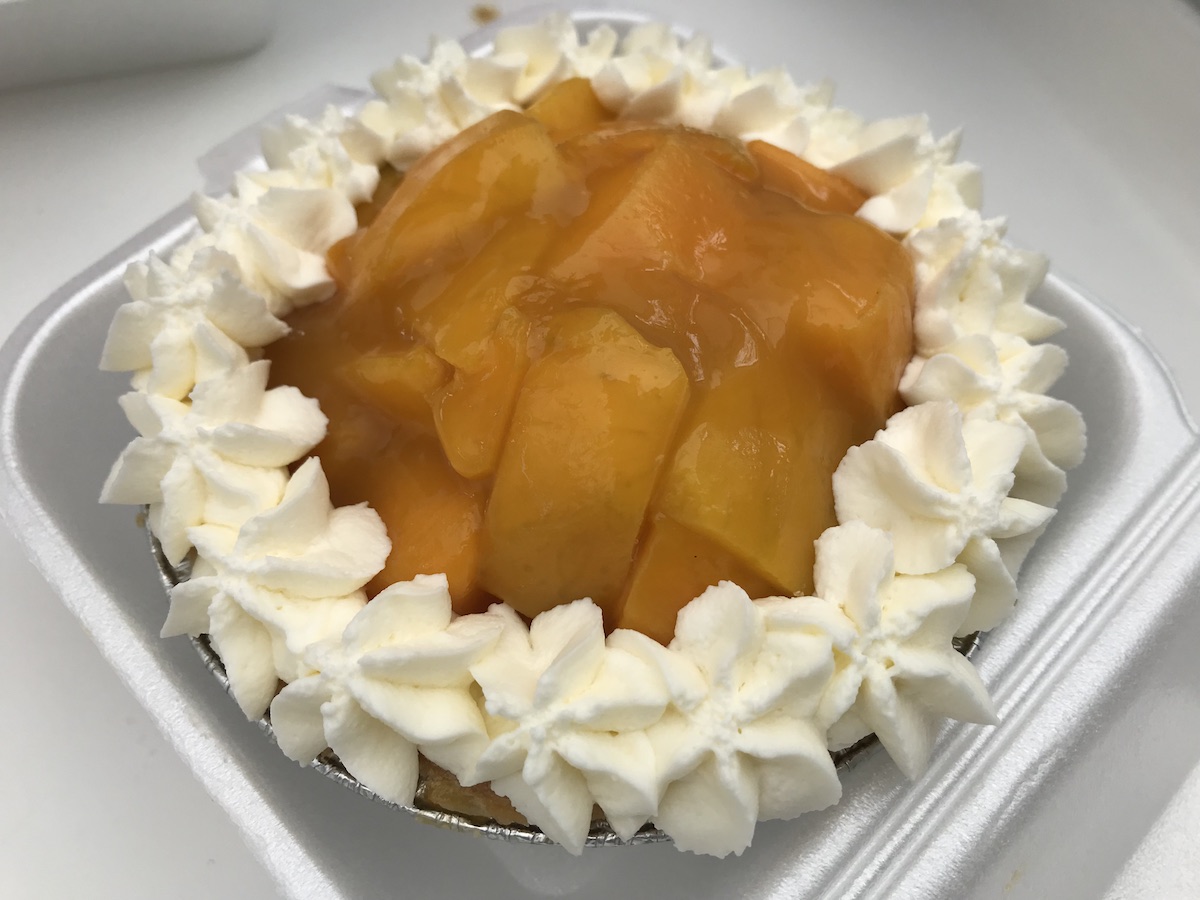 When all else fails, there's always pie, right? Sweet Revenge Honolulu's riffs on classic pastries are popular treats at farmers markets and its 9-inch fresh mango pie, made with fruits grown by Makaha Mangoes in Waianae, is no exception. Various locations, (808) 282-0234, sweetrevengehonolulu.com
6. Mango Ice Cream Rolls, Sweet Creams, Oahu
Change it up with some rolled ice cream featuring Makaha Mangoes—it's seasonal!—at one of Sweet Creams' two locations on Oahu. The shop serves fresh mango hand-mixed into ice cream, which is then rolled and topped with coconut flakes, coconut milk syrup, Nilla wafers and chunks of fresh mango. Ala Moana location, 1430 Kona St., #102, Honolulu, (808) 260-4725; Pearlridge location, 98-1005 Moanalua Road, Aiea, sweetcreamshawaii.com
7. Mango Swirl Gelato, Via Gelato, Oahu
Every day Via Gelato churns out 14 flavors (gelato, sorbetto and creamy vegan) inspired by local flavors and the many requests from its loyal customers. Try the mango swirl gelato that blends the sweetness of mangoes with a creamy and milky fior di latte. Or ditch the dairy and call ahead to see if the shop is serving its fresh and creamy mango sorbetto—you'll feel like you're taking a bite straight from the fruit. 1142 12th Ave., Honolulu, (808) 732-2800, viagelatohawaii.com
8. Bruschetta with Mango, Pueo's Osteria, Hawaii Island
View this post on Instagram
Named after Hawaii's short-eared owl, Pueo's Osteria is a popular dinner spot that combines Italian flavors with locally sourced products and caters to the night owls on the island with hours extending until midnight. During mango season, you can find the fruit popping up on the specials board in everything from bruschetta with prosciutto, buffalo mozzarella and balsamic vinegar—our pick!—to a relish topping ahi crudo. 68-1845 Waikoloa Road, Waikoloa, (808) 339-7566, pueososteria.com
9. Baloo's Mango Mojito, Paia Bay Coffee & Bar, Maui
View this post on Instagram
Serving up killer coffee, craft cocktails and three meals a day (plus happy hour!), this Paia spot is known for its aloha vibes and community feel. It strives to support all things local—from its Maui coffee beans to live musicians playing five nights a week—and, right now, Haiku Mill mangoes, which can be found in Baloo's Mango Mojito, a blend of Cruzan Rum, lime, mint, coconut simple syrup, Perrier and, of course, fresh mango. 115 Hana Highway, Unit G, Paia, (808) 579-3111, paiabaycoffee.com