"24" actress Elisha Cuthbert takes on Maui surf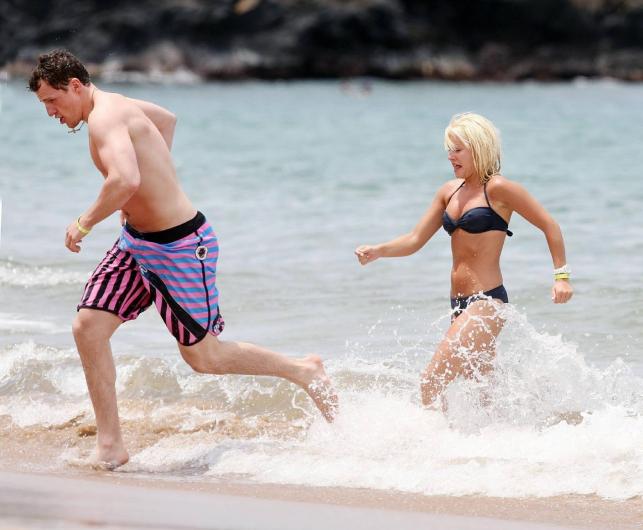 And now, today's moment of zen.
24 actress Elisha Cuthbert was snapped frolicking in the waters off of Maui's Wailea resort area on Monday with her boyfriend Dion Phaneuf.
Phaneuf—whose bare-chested-ness we've included here, you know, for gender balance—is a defenseman for the National Hockey League's Calgary Flames. Cuthbert was taking a perhaps much-needed break following a no doubt taxing photo session for the cover of this month's Maxim Magazine.
There were slightly saucier photos than these—if you're curious, either let your imagination run wild or visit our friends at Google search.
But while we're on the subject of photos … Ever take a photo of a celebrity hanging out in Hawaii? How about a Hawaii shot perfect for our HawaiiMagazine.com Photo of the Week contest?
Send either to us along with a story of your photo. We'll post the best ones on our site, and give you all the credit for it.