3 Local Lei Shops Flourishing in Honolulu Right Now
These home-grown Oʻahu businesses are bringing back lei to urban Honolulu.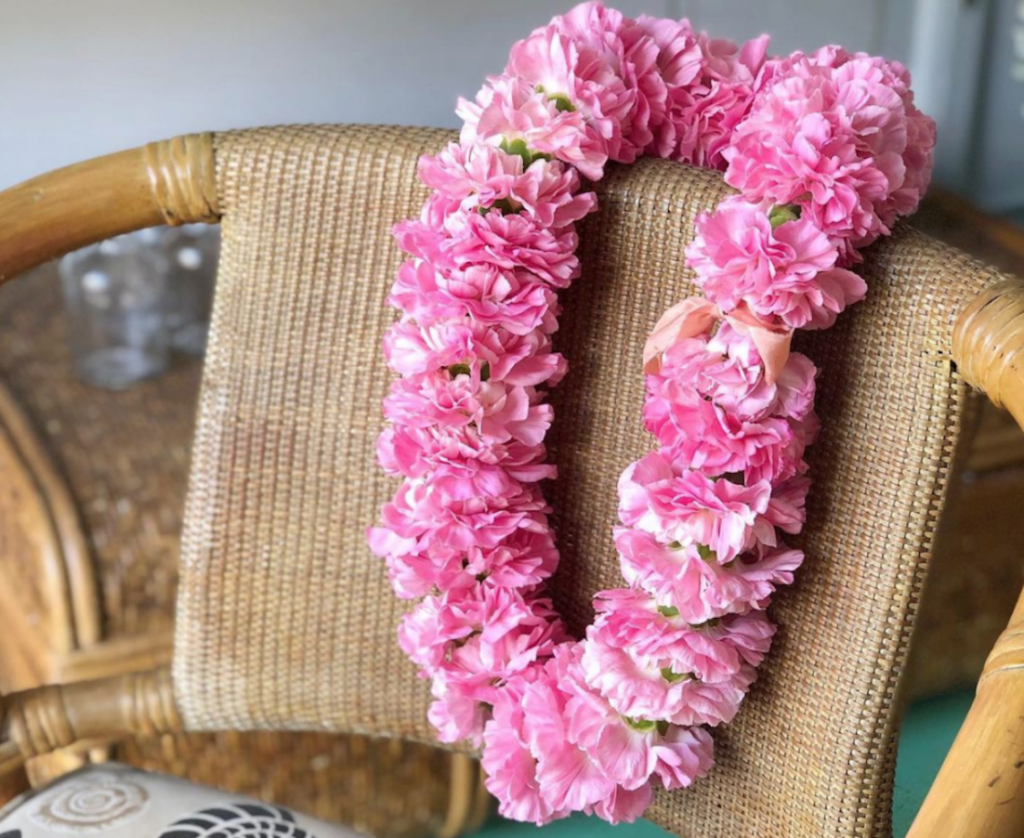 Pua Hana Flower & Lei
Love Paiko, that popular botanical boutique and coffee shop in Kakaʻako? Well, owners and longtime garden-hers Courtney Monahan and Tamara Rigney have opened a new greenhouse (well, technically it's turquoise) in Kaimukī. However, don't hold your baby's breath that Pua Hana Flower & Lei, a 200-square-foot bungalow, will carry any potted plants or succulents. (Pua Hana is a play off of pau hana. Pua means flower in Hawaiian.) "We wanted this space to be a neighborhood shop with affordable lei and bouquets made of local and Mainland flowers," says Monahan. You'll find fragrant strands crafted from community lei makers hangin' around, while loose stems of anthuriums, orchids, roses, carnations and lilies can be bundled together by customers to create bouquets that Monahan hopes "will make anyone happy."
3434 Wai'alae Ave., (808) 739-5617, puahanahawaii.com
The Kaimukī Lei Stand
"We wanted to make lei that had an old Hawai'i feel," says Keoni Williams, who, along with husband Makamae, had some unexpected time away from their hospitality jobs due to COVID-19 and decided to pursue their passion and open The Kaimukī Lei Stand. Within weeks, their business, which they operate from home and specializes in lei po'o (lei for your head), blossomed and the sweet couple had their hands full—with plumeria, ti leaf and pakalana. Fresh florals come from neighbors' and relatives' yards, and farms in Waimānalo and Mānoa. Right around the corner are plans to roll out a flower cart that they can wheel around Kaimukī to sell lei and bring to weddings and other events.
Place orders via @thekaimukileistand on Instagram and Facebook. Lei can be delivered to Honolulu residents for free; outside the city there is a $10 travel fee.
Bloom by Place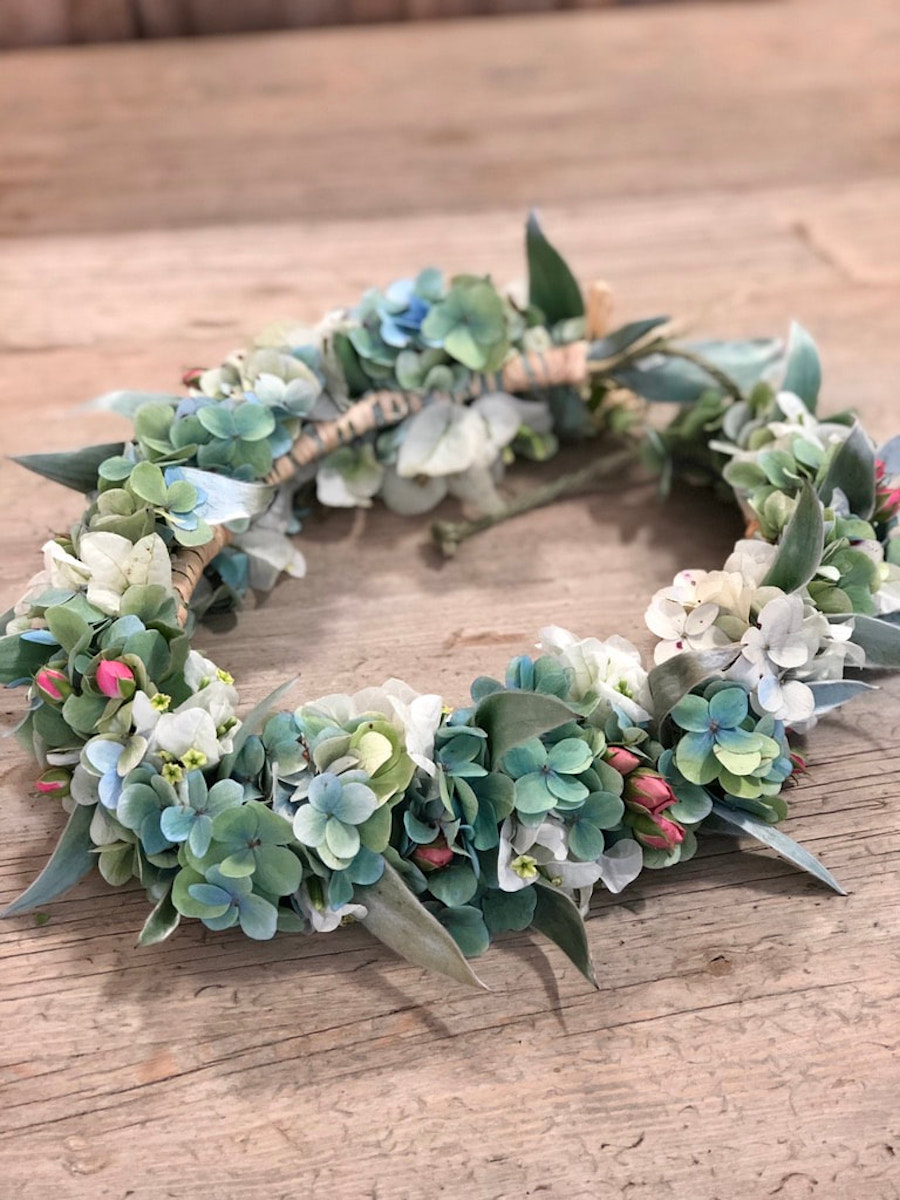 Bloom by Place sprouted thanks to fate. When a neighboring florist vacated a spot in Liliha, Place owner Marion Philpotts-Miller imagined taking over the space. Then, an inspiring chance encounter with a floral expert in a parking lot screamed, "Go for it!" Now, this flower powerhouse is a branch of the thriving family interior design business. Helmed by Maree Miller, Philpotts-Miller's daughter, the boutique specializes in all styles of lei, bouquets and arrangements. What's available locally determines what Debbi Barrett-Holt will whip up—she's the stranger from the parking lot and now Bloom's resident floral artist.
40 S. School St., #120, bloombyplace.com