5 American Military History Museums and Sites on Oahu
While the USS Arizona Memorial is being repaired, get away from Pearl Harbor and check out these spots on Oahu.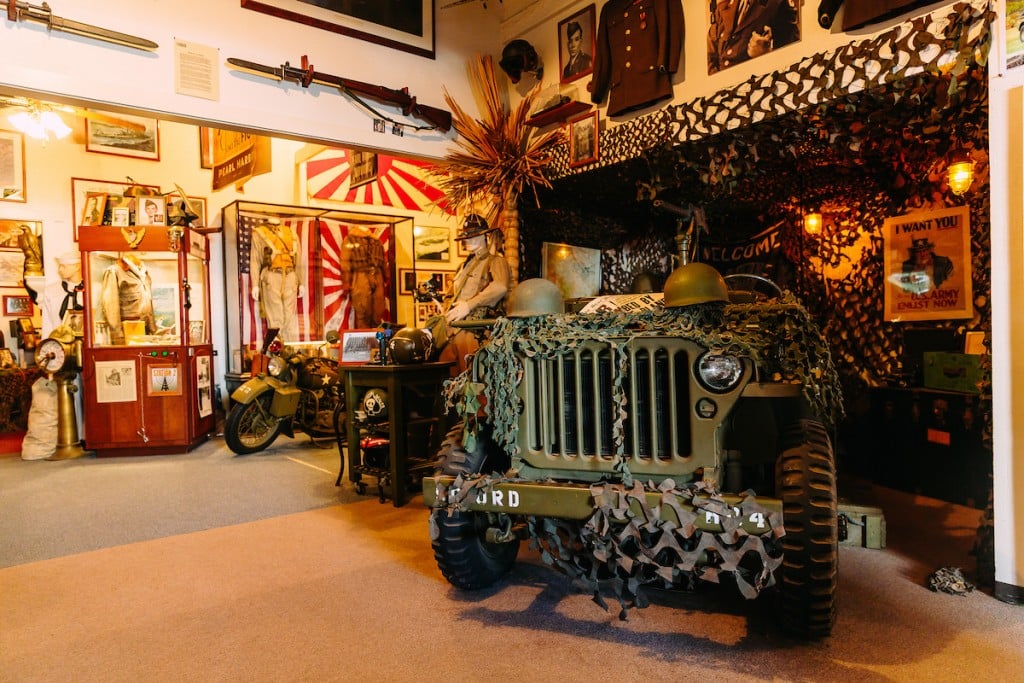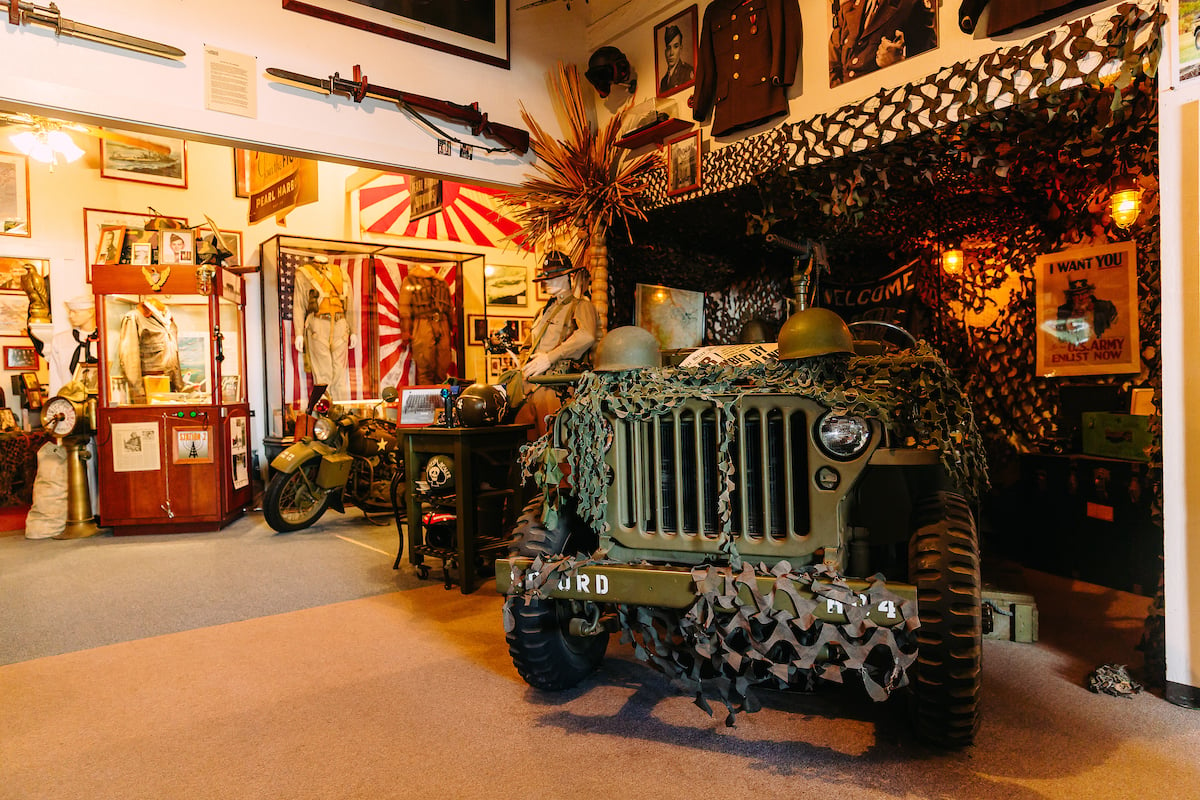 As much as there is to do at Pearl Harbor–and trust us, there's a lot–Oahu has so many more interesting and informative places to visit if you're curious about American military history, or just want to pay your respects. Much of the island served as a base of operations during the Second World War, and there are museums and military structures, such as observation stations and pillboxes, spread across Oahu, from the perfect sands of Waikiki to the rough and wild hillsides of the North Shore.
SEE MORE: Your Complete Guide to Visiting Pearl Harbor
National Memorial Cemetery of the Pacific
Located in Punchbowl Crater, this national cemetery functions as a memorial to honor the men and women who served in the United States armed forces. Here, you can stroll along the site's "memorial walk"–a path lined with various memorial markers from numerous organizations—or you can wander the perfectly kept fields and pay your respects to some of America's bravest. Notable interments include Wah Kau Kong, who became the first Chinese-American fighter pilot; Norman Keith Collins, a prominent tattoo artist more commonly referred to as "Sailor Jerry"; American astronaut and engineer Ellison Onizuka; and many others. 2177 Puowaina Drive, Honolulu, cem.va.gov/cems/nchp/nmcp.asp.
Tropic Lightning Museum
The next time you're driving to the North Shore, don't take the freeway exit to Wahiawa. Instead, cruise on down to Schofield Barracks, which is home to the Tropic Lightning Museum. Collecting memorabilia and artifacts of the 25th Infantry Division, which saw combat in World War II, Korea and Vietnam, and more recently, Iraq and Afghanistan, the museum has been officially recognized as a provisional U.S. Army Museum by the chief of Military History. Outside the historical center are massive military machines, including a Sherman tank, while its interior is lined with exhibits and galleries that show the triumphs and challenges the 25th Infantry Division faced during its campaign in the Pacific. 361 Waianae Ave., Schofield Barracks, garrison.hawaii.army.mil/tlm/index.html.
Brewseum & Home of the Brave Museum
If you want to see an impressive collection of World War II artifacts and relics, while also getting your drink on, head over to Kakaako and check out the Brewseum & Home of the Brave Museum. The bar has been in operation since 1991, and owner Glen Tomlinson used to host tours of Oahu for Pearl Harbor survivors, with the pub as a final stop. The bar sells custom microbrews named in honor of regiments or pieces of history from World War II, like the 442 Go for Broke IPA. If you're in the market for a hidden speak-easy, climb the stairs in the back and give the secret knock (it's Morse code for V) to access the well-hidden Wiki Waki Woo Bar and Lounge. 901 and 909 Waimanu St., Kakaako, brewseums.com.
SEE MORE: The Brewseum on Oahu Holds Unique WWII Treasures and Great Local Brews
U.S. Army Museum of Hawaii
Just beyond glamorous, glitzy Waikiki lies the U.S. Army Museum of Hawaii, housed on the Fort DeRussy military reservation. The museum features a large collection of World War II relics, such as small firearms, an AH-1 Cobra helicopter and the former coastal artillery battery, Battery Randolph, which was equipped with two 14-inch guns on disappearing carriages. Also inside the museum is the "Gallery of Heroes," which honors recipients of the Medal of Honor and the Distinguished Service Cross. 2131 Kalia Road, Waikiki, hiarmymuseumsoc.org.
Pillboxes and Observation Stations
Placed strategically high up in the mountains of Oahu are many military pillboxes and observation stations. And although they're not used anymore to spot possible hostiles or threats off the coast of Oahu, they're still often visited by hikers and thrill-seekers looking for epic views. Notable examples of these pillbox hikes include the Lanikai Pillbox Hike on the island's east side and the North Shore's scenic and family friendly Ehukai Pillbox Hike.
SEE MORE: How to Trek North Shore's Scenic Ehukai Pillbox Hike