5 Cool Spots for Beat-the-Heat Treats on Maui
There's no tastier way to cool off.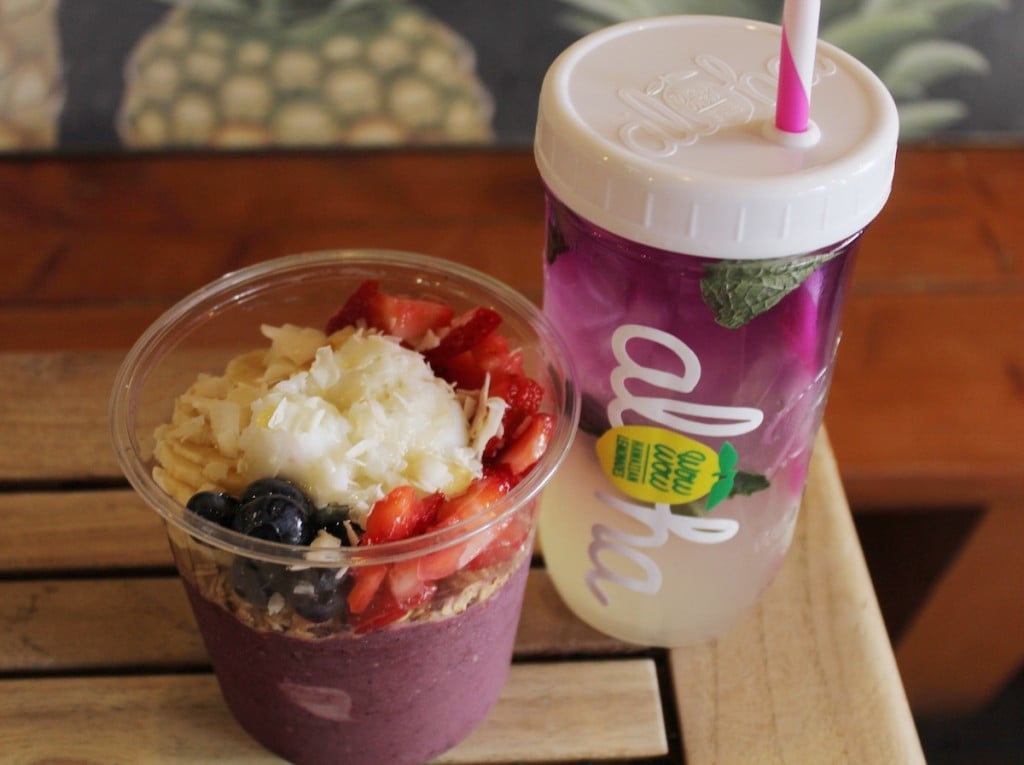 From catching waves to hiking scenic trails, there are endless ways to take advantage of a sunny day on Maui. And after breaking a sweat in the tropical heat, there's no better way to cool off than with a refreshing treat. From local shave ice to hip açaí bowls to vegan ice cream, Maui has it all. Here are five cool spots for frozen dessert on Maui.
1. Tasaka Guri Guri
View this post on Instagram
This family-owned shop is iconic for specializing in the frozen dessert called guri-guri. With a creamy texture made from condensed milk, the dessert is a unique hybrid of ice cream and sherbet that cannot be found anywhere else. Tasaka Guri Guri offers scoops of two flavors: strawberry and pineapple. Both flavors are delicious alone but perfectly compliment each other when combined for a fruity blend. And two scoops are an unbeatable $1.50. Tasaka Guri Guri is located in the Maui Mall, where they have been since 1973. However, the family-run business has been operating for over a century, while heavily protecting the family's secret recipe. 70 E. Kaahumanu Ave., Kahului, (808) 871-4513 
2. Lahaina Ice Cream Parlor
View this post on Instagram
Follow the smell of freshly made waffle cones and you'll be led right to the Lahaina Ice Cream Parlor. In the heart of Lahaina on Front Street, the Lahaina Ice Cream Parlor is the go-to shop for frozen desserts. Serving handmade Lappert's ice cream, shave ice and Dole Whip, there's a treat to satisfy every craving. While there's decadent ice cream and tropical shave ice, the real show-stopper is the Dole Whip, the popular pineapple soft serve. For a taste of pineapple paradise, go for the Dole Whip Float: Dole Whip drizzled with fresh pineapple juice and topped with fresh pineapple shavings. 693 Front St., Lahaina, (808) 661-3310
3. Ululani's Shave Ice 
View this post on Instagram
Shave ice is a classic in Hawaiʻi, and Ululani's Hawaiian Shave Ice takes it to a new level. They strive to serve the best tasting shave ice in the world. It all starts with ultra-fine ice, which gives it a smooth texture. The ice is then drenched in signature syrups and finished with creative toppings. At Ululani's Hawaiian Shave Ice, there are more than 50 flavors and a variety of premium add-ons. With locations island-wide, the gourmet shave ice is a popular choice on any hot day. Multiple locations, (808) 877-3700
4. Wow Wow Hawaiian Lemonade
View this post on Instagram
With humble beginnings at farmers markets on Oʻahu and from a small trailer on Maui, Wow Wow Hawaiian Lemonade has transformed from a juice stand into a brick-and-mortar shop located in Kīhei. Not only are there refreshing craft lemonades to enjoy but also açaí bowls and smoothies that are perfect for a midday pick-me-up. Find artisan lemonades like watermelon basil, lavender mint and ginger pineapple. For a healthy boost, açaí bowls and smoothies are loaded with fresh fruit and superfood ingredients like blue spirulina. 1279 S. Kīhei Road #309, Kīhei, (808) 868-0466
5. Coconut Glen's 
View this post on Instagram
On the famous road to Hāna, past mile marker 27 ½, stopping at Coconut Glen's colorful ice cream stand is a must. During the long drive to Hāna, Coconut Glen's is the perfect place to stretch your legs while enjoying a bowl of rich, creamy ice cream. Made from organic coconuts, the vegan ice cream is smooth and silky, which will please even die-hard dairy lovers. Find flavors like classic coconut, vanilla bean and more creative options like lemongrass ginger. 1200 Hāna Highway, Haʻikū, (808) 248-4876