5 Moments that Defined Hawaiʻi's 2020
From the state locking down to new lava flows, here are five significant happenings that encapsulated the previous year.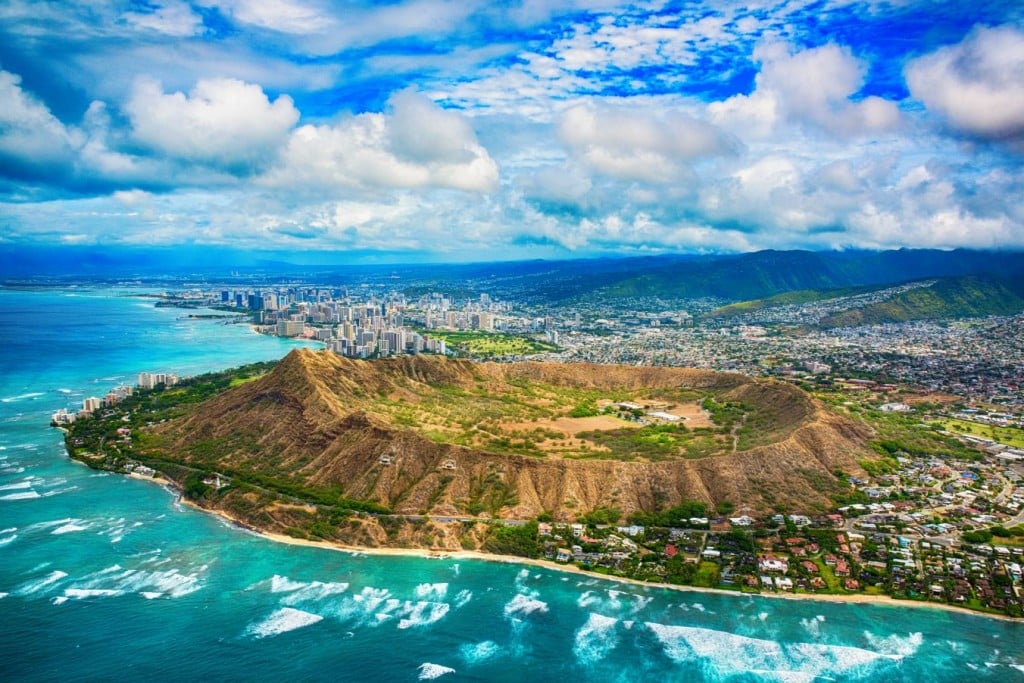 2020 has been a year like no other and now—fortunately—it's over. So as we get used to writing "2021" on checks, it's also time for us to look back at 2020 as a whole. And don't worry, we won't be wearing any rose-tinted glasses here. These are just five defining moments and memories from a year that can only be remembered as turbulent.
1. COVID-19 Happened
Let's not ignore the elephant in the room. COVID-19 happened. It's still happening. The state saw its first confirmed case of COVID-19 on March 8, and after entering a full-blown state shutdown—with residents self quarantining for months—the Islands were seen without visitors for the first time in decades. And although the economic impact has been devastating for local businesses and communities, to see Waikīkī as an empty ghost town was a truly once-in-a-lifetime experience. Hopefully, with a vaccine on the way and local businesses, parks and attractions once again opening their doors, we will see things return back to normal in 2021.
READ MORE: What Waikīkī is Like Right Now
2. The People Marched
In response to systematic racism and growing occurrences of police brutality throughout the nation, thousands of Hawaiʻi residents showed their support for the Black Lives Matter movement by taking to the streets last June. Wearings masks and holdings signs that read, "Silence is Violence," "Defund the Police," "End Systemic Racism" and "Black Lives Matter," one of the largest community-led protests moved from Ala Moana Beach Park to the Hawaiʻi State Capitol Building. And unlike many other protests occurring throughout the United States, Hawaiʻi's was entirely peaceful—with police officers and the public working together to make the historic occasion a nonviolent one.
READ MORE: Scenes from Hawai'i's Black Lives Matter March on Oʻahu This Weekend
3. Hanauma Bay Healed
While 2020 may be remembered as a year of tremendous loss, it doesn't mean that we, as a community, can't bounce back. A shining example of how the Islands have recovered is Hanauma Bay, which has been closed off to the public since the state's shutdown in March. The protected marine bay in East Honolulu experienced the adverse effects of over-tourism as nearly three thousand visitors flocked to the bay daily, but now sports clearer waters, larger fish and more monk seal activity. The bay reopened on Dec. 2—but this time—the City and County of Honolulu have set tighter visitor restrictions to try and find a balance between conservation and recreation.
READ MORE: Hanauma Bay Nature Preserve on Oʻahu Reopens
4. Lava Flows Once More
On Sunday, Dec. 20, 2020, black plumes of smoke filled the sky surrounding Halemaʻumaʻu Crater. It was an eruption, but not like those destructive lava flows that occurred in 2018. This one merely refilled the once-drained lava lake of Halemaʻumaʻu Crater, the first activity at Kīlauea since August 2018. Fortunately, no evacuations or emergency response was necessary, and Hawaiʻi Island residents and visitors are happy to know that the lava has returned to the island once more.
READ MORE: There's a New Eruption at Kīlauea Volcano in Hawaiʻi
5. Our Favorite Eateries Closed
Amongst the throng of businesses that closed their doors due to the pandemic, a few hit really, really close to home. Like Like Drive Inn, which had been in operation for 67 years serving local comfort foods in a familial diner setting on the corner of Keʻeamoku and Kanunu streets shut down in April. Anna O'Brien'', a fun-loving dive bar that cranked it up to 11 with killer live shows performed by local bands also closed its doors permanently in October. Even Alan Wong's—after 25 years of serving some of our favorite dishes using locally grown and raised ingredients—closed in November. And the list goes on and on (and on).
READ MORE: The Beloved Alan Wong's Honolulu Restaurant is Closing For Good