5 Tips for Purchasing Property to Rent
List Sotheby's International Realty real estate agents Scott Startsman and Drew Read share their advice on how you can buy property and rent it out for passive income.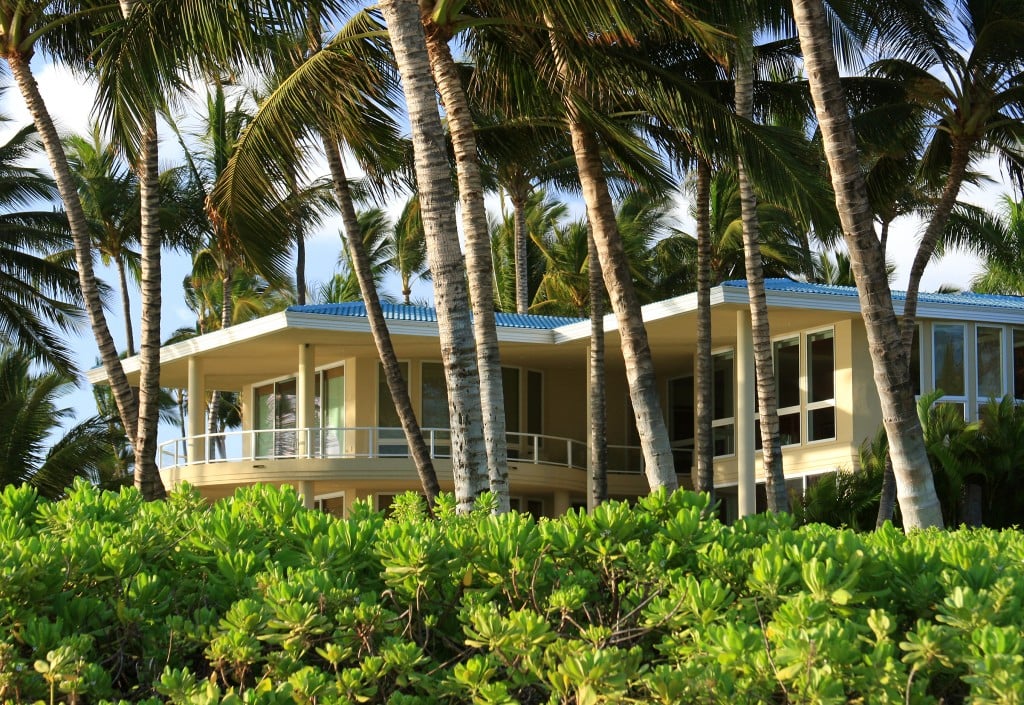 One way to make your investments work for you is to purchase property and then rent it out to generate passive income. We talked to real estate agents Scott Startsman and Drew Read at List Sotheby's International Realty for their insights on how to make rental properties work for you.
1. Run the Numbers.
"For many people who are getting into this business for the first time, it's easy to want to buy something appealing and shiny," says Startsman, who has been in real estate in Hawai'i for 20 years, "but that's usually not the right route to go, and the decision should be all about the numbers."
He says his uncle taught him that real estate is great because it's tangible.
"You can touch it, feel it and improve it," Startsman says. "You could get an older home, put paint on it, add value and raise the rent. The more you're able to do it yourself, the greater value you're able to generate for yourself."
On the other hand, he says, tangibility can also be a disadvantage: Maintaining property and managing tenants, after all, is hard work.
Similarly, fellow List Sotheby's International Realty agent Read recommends looking at a fixer-upper with a lower price and then putting in the work to raise the property value. This is an ideal route for folks who are handy or have family and friends who can pitch in with repainting the walls or redoing the flooring. Once the house is refurbished, you can rent it out at a higher rate than the mortgage that you are responsible for and then take home the extra cash.
2. Play the Long Game.
Startsman is a big believer in buying for the long term, and then being patient. Buy the property with a mortgage so the rents breakeven, Startsman says. You won't see big returns in the beginning but you'll see the return benefits of the property exponentially over the long run.
3. Single-Family Homes vs. Condos.
While it is possible to buy condo property to rent out, Read recommends opting for single-family homes instead because condos typically come with more risk and hassle. "Dealing with plumbing leaks, elevator maintenance, scheduling water shut-offs and handling rising HOA fees can all make renting out condos more complicated and costly than a single-family home," he says.
4. Be a Good Landlord.
Don't be absent! Put in the work to be a good landlord and try to establish a positive relationship with your tenant that's based on trust. If your tenant lets you know that something is broken, whether it's the washer or a leaky faucet, make it your priority to fix it. "Responding promptly not only builds your relationship with the tenant, but also you're preventing future issues that could decrease the property value," says Read.
Remember, a happy tenant is more likely to remain in your rental property longer than an unhappy one, and you won't waste time and money constantly screening and looking for new tenants.
5. Consider Hiring a Property Manager.
If you have a busy job, a family or are new to the renting business, Read recommends looking for a property management company. A reliable third-party company will help you screen potential tenants—background checks, credit score checks, interviews with previous landlords, referrals—and will handle rental payments and communications with tenants. The company will also have a list of reliable handymen and other connections you may need to maintain the property. Having a property manager allows you to "set it and forget it," so you can handle the other important matters in your life. The company will typically take 8% to 10% of the rental fee as payment. If you decide to go that route, be sure to meet and interview at least three property management companies to find the one that works for you. Pay attention to how fast they respond, how professional they are and what kind of properties they work with.
List Sotheby's International Realty can help you find the right investment property to get started. If you're looking to purchase property to rent out, visit the List Sotheby's International Realty website for a list of real estate agents and properties.
Scott Startsman, Realtor-Associate®, HI License RS-62384, (808) 291-5441, scott@hiestates.com. Visit his agent profile here.
Drew Read, Realtor-Associate®, HI License RS-67769, (808) 782-3636, drewread@listsir.com. See his agent profile here.