5 Ways to Do Good While Exploring Hilo
Follow these eco-friendly tips to leave a small footprint on the Big Island.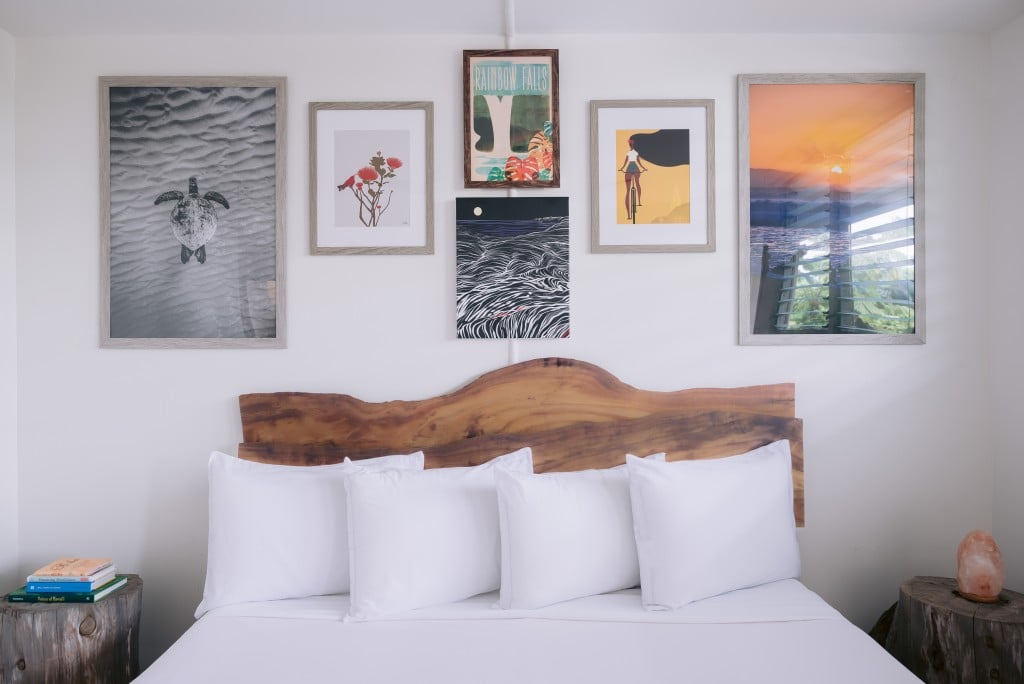 Travel is back, and visitors are once again welcome to discover the Hawaiian Islands. As we enthusiastically make post-pandemic travel plans, we do so with mindfulness and a deeper gratitude toward the planet. How can we make a richer connection with the places we visit and the cultures we experience? How can we leave our vacation destination better than we found it? In Hilo, on the windward side of Hawai'i Island, you can "go green," immerse yourself in Hawaiian culture, and enrich your travel experience by paying it forward.
1. Stay Sustainable: Check in to SCP Hilo Hotel, whose very name, "Soul Community Planet," and mission embody responsible travel for adventure and culture seekers. The 128-room hotel is undergoing eco-conscious renovations during the next several months, sourcing locally for materials and artisans. Enjoy art and furniture made by the local communities on Hawaiʻi Island during your stay.
2. Eye on the Environment: Surrounded by the island's lush natural beauty, you'll be compelled to go plastic-free. Fill your reusable water bottle at the refill station in the lobby and refresh yourself with eco-friendly shower amenities stocked in your room. And when you are ready to explore the town, borrow transportation that's climate-friendly: a bike or stand-up paddleboard.
3. Look for "Local": Seek out souvenirs made close by such as comfy tees and trucker hats with island flare at Aloha Grown or refined aloha shirts and mu'umu'u from Sig Zane Designs in downtown Hilo. Grab local snacks at SCP Hilo Hotel's all-vegetarian Provisions Market in the lobby or down the road at Keaukaha General Store, which carries everything from laulau bentos to locally made baby food pouches.
4. Connect with the Culture: A quick drive from the hotel is the 'Imiloa Astronomy Center of Hawai'i, where you can learn about the Native Hawaiian connection to the sky via wayfinding and navigation and how it inspires exploration today. Or opt for a farm tour and seasonal fruit-tasting with coconut, lychee and rambutan at the nearby family-run O.K. Farms, which boasts a great view of Waiānuenue, or Rainbow Falls.
5. Do a Good Deed: Through a partnership with Hawai'i Wildlife Fund, each stay at SCP Hilo Hotel helps to restore the makai (seaside) through the Pristine Makai program which removes of 2.2 pounds of trash from local beaches. But if you want to do more, take the Pono Pledge and engage in a few simple beneficial behaviors during your visit. Mālama (care for) the land and sea by picking up trash when you see it, paying attention to no trespassing signs, and leaving rocks and sand as you originally found them. You'll return home with a new relationship with the Hawaiian Islands knowing you left it better than when you arrived.