7 Hawaiʻi-Based Artists You Can Support While Boosting Your Home Style
Put up bright home décor while supporting local artists and photographers.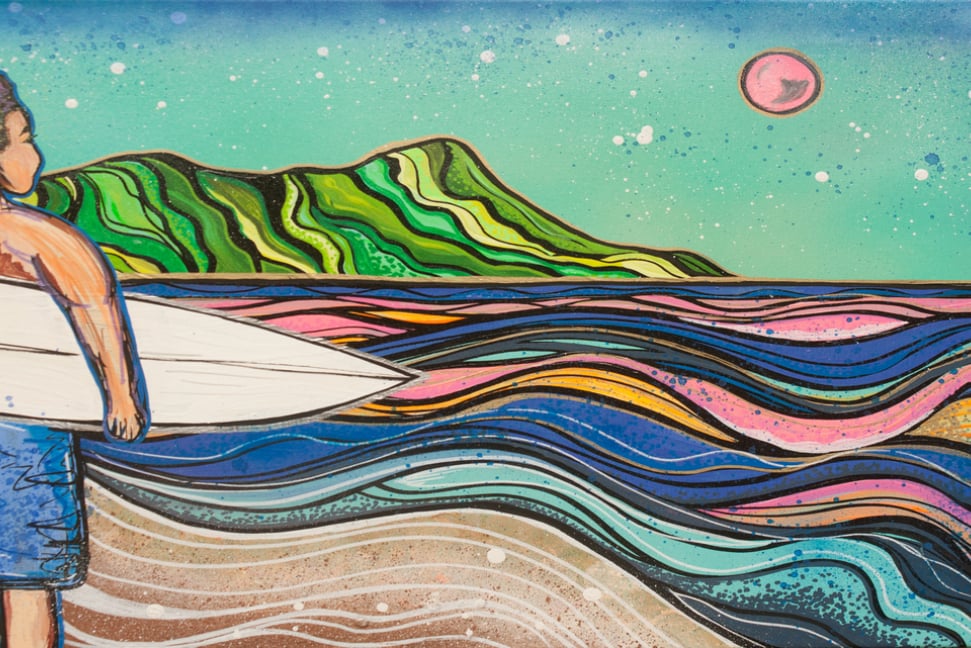 Staying inside all day can leave you feeling a bit restless. While you've considered taking up a hobby, starting a new home project or giving back to the community, why not do all three? By shopping online for Hawaiʻi-made artwork, you are not only supporting a local business, you are also improving the look of your home by investing in interior design, and starting a new art-collecting venture at the same time. Here are some artists and photographers who are offering prints, original work and more on their websites.
Lauren Roth, who's known for her unique combinations of colors and paint styles.
Nick Kuchar's vintage-style Hawaiian travel prints, surf art and more are available online.
Lola Pillar Hawaii, which honors Hawaiʻi's heritage through designs inspired by vintage Hawaiian quilts using flowers and fruits.
Nico Made offers island-inspired illustrations and designs on artwork, greeting cards, accessories and more.
Pictures Plus offers an "Art on Demand" program, showcasing images and artwork available from several Hawaiʻi artists and photographers — including Danielle Groff, Cameron Brooks and Desmond Thain. (Right now, production is delayed due to COVID-19, so keep an eye out for order shipment notifications and the website for details.)
Read here for art-buying tips from Pictures Plus, and learn about three unique Hawaiʻi artists that you can support online.