7 Hawaiʻi YouTube Vloggers and Personalities You Need to Watch
These creative local vloggers offer countless hours of Hawaiʻi-related content, perfect for a binge-watching Saturday afternoon.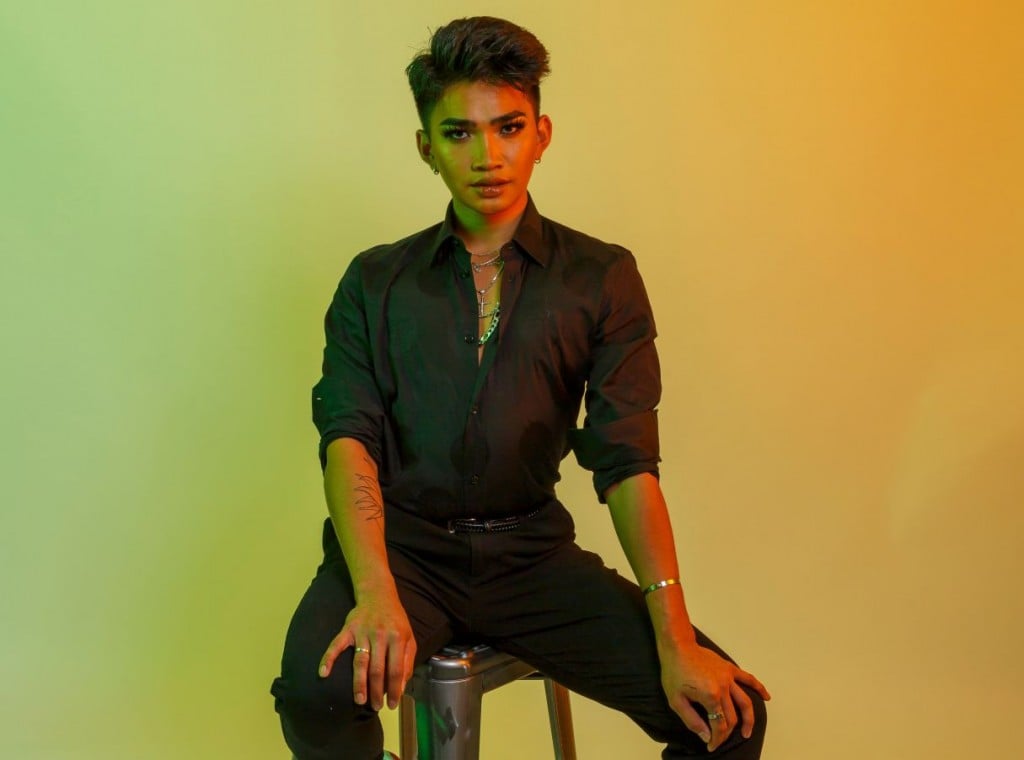 If your daily—hourly?—drip feed of Hawaiʻi-focused Instagram and Facebook content is no longer filling that Island-shaped hole in your heart, YouTube might be your next best bet. And in today's era, where being a vlogger is an actual profession, you'll find a seemingly endless supply of beautiful Hawaiʻi videos and vlogs to peruse. To make thing's a little easier, we've compiled a list of seven YouTube vloggers and personalities to get you started.
One of Hawaiʻi's more notable stand-up comedians, Andy Bumatai made a living talking on camera and telling jokes well before YouTube, or for that matter, the internet was invented. After a successful career on TV, Bumatai has seamlessly transitioned into the digital world, posting sketches and stand-up segments on his YouTube channel that are seriously too funny.
Bretman Rock (7.27 million subscribers)
Quite possibly the largest YouTube star to come out of Hawaiʻi, Bretman Rock has amassed over 7 million subscribers thanks to his whimsical personality and makeup expertise. Loud, flamboyant and confident, Rock is never afraid to be himself, and his videos reflect that as he and sometimes his sister share personal stories, dramatic life decisions and, of course, plenty of makeup tutorials.
A vegan mother of three, about to be four, Ellen Fisher and her ʻohana (family) produce weekly videos of their dreamy Hawaiʻi life, sharing vegan recipes and meal ideas while also showcasing gorgeous beach daytrips with the fam. And while Hawai'i's high costs make living in the Islands anything but easy, Fisher's YouTube channel also talks about budgeting strategies, how to save money by starting a home garden and how to reduce waste in the household.
Local humor at its finest, WeAreHawaii is actually a collective of some of Hawaiʻi's funniest comedians and influencers, such as Kaleimomi Timoteo, Kalia Ongolea and Crichton Uale. Some of the channel's most popular uploads include local-style dad jokes, mokes trying vegan food for the first time and how to properly perform a tita bun hair dip.
It's probably best to not watch Frolic Hawai'i's videos on an empty stomach as its on-camera stars, Thomas Obungen, Kelli Shiroma and Melissa Chang, showcase—and try—mouthwatering local-style comfort foods. Foodies will want to tune in regularly as Frolic Hawai'i, a sister brand to HAWAIʻI Magazine, often finds new and exciting treats and meals, such as Khanom Wan's 16-inch churros that come in a variety of flavors.
An Oʻahu North Shore surfing legend in the making, Koa Rothman has piled on the accolades in the world of professional wave riding, winning the 2017 O'Neil Wave of the Winter as well as taking first in the 2017 DaHui Backdoor Shootout surfing contest. So who else would you want to guide you through everyday North Shore living? In his vlog, started in 2018, Rothman films his daily surfing escapades, with celeb friends like John John Florence and Eli Olsen making regular appearances, while also showcasing his workout routines and world travels.
If anyone is going to give you chicken skin—or goosebumps—it's Lopaka Kapanui, who steals the spotlight at every campfire with his extensive knowledge of local ghost stories. On his YouTube channel, Mysteries of Hawai'i, Kapanui has posted and produced dozens of chilling tales, and even spotlights haunted areas on Oʻahu such as Mānoa and Punchbowl.
Of course we have to plug our own YouTube channel, Have Aloha Will Travel, which features a mix of scenic journeys through some of the Islands' most photogenic locations, informative and funny videos on Hawaiʻi slang and culture as well as interviews with local creators, designers and personalities. Check it out!