8 Ways to Celebrate Earth Day Year-Round in Hawaii
There are so many methods to give back to the Islands on a daily basis. Here are just a few.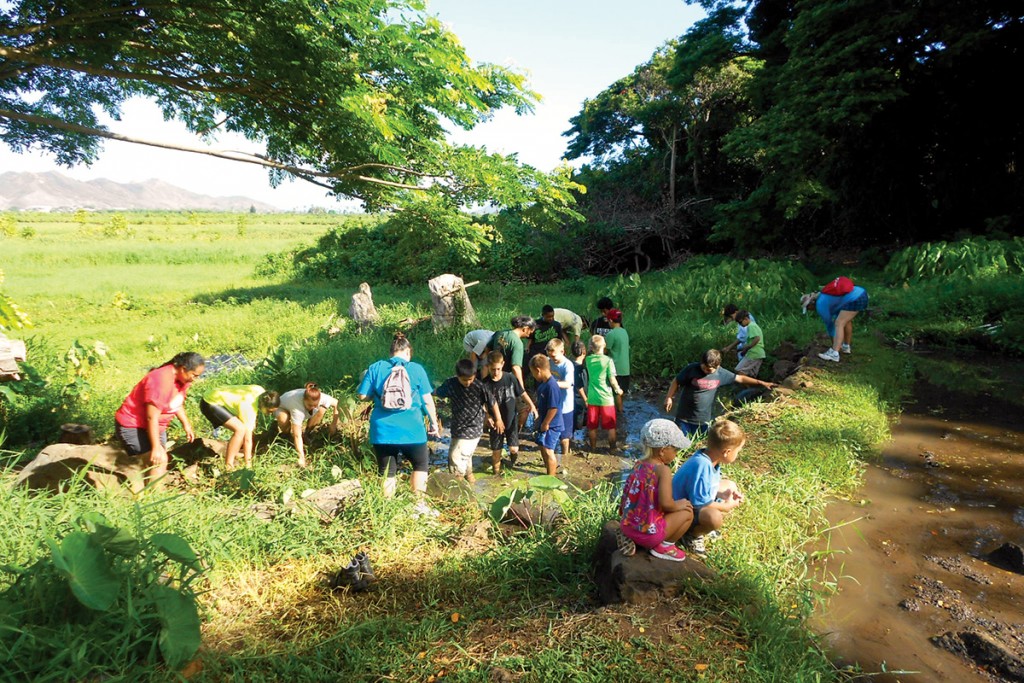 In Hawaii, we do our best to malama da aina, which is a phrase that loosely translates out to "respect the land." And why wouldn't we? Our lands are stunning, with perfectly blue beaches and lush valleys, we want to keep things the way they are. So here are a few of the ways you can celebrate Earth Day today in Hawaii and how you can make an effort to malama da aina year-round.
1. Hit the beach and keep it clean
The next time you're headed to your favorite beach, keep an eye out for trash. Grabbing a few pieces here and there makes a big difference—and may motivate others to do the same. Of course, you're also at the beach to relax, so don't feel the need to go overboard. Save that energy for beach cleanup days, which can be found across all Islands.
2. BYOU
Bring your own utensils. A great way to eliminate waste when eating out is to bring your own chopsticks, forks, sporks and even straws.
3. Two wheels are better than four
If you're in Oahu's cityscape of Honolulu, think about opting for a Biki instead of driving. The light blue bikes can be found in Waikiki, Manoa and Makiki, and lets riders experience Hawaii's bike-friendly climate while peddling to the beach or around Diamond Head.
4. Protect the reef (and your skin)
In 2018, Hawaii passed a long-awaited bill which would ban the sale of sunscreens that could harm our coral reefs. The bill will not go into effect until 2021, but you can take the initiative and use reef-safe sunscreen when entering the ocean.
5. Trash to treasure
Some eco-conscious businesses and boutiques in Hawaii take the phrase "turning trash into treasure" to heart and use recycled materials to create upcycled products. Support them! Kauai boutique Machinemachine for example, located at Warehouse 3540 in Koloa, uses secondhand materials to create hand-stitched hats, bags and blouses that look so good, they might as well be called new.
6. Volunteer for some voluntourism
There are so many ways to give back to the aina (land). And whether you love animals, Hawaii's natural landscapes or pristine wetland habitats, there are tons of opportunities for you to give back.
7. Take a hike
You'd be surprised how much trash can accumulate on some of the Islands better-known hikes and trails. Bring a reusable bag with you the next time you're climbing up to the Lanikai Pillboxes or Wiliwili Nui Ridge and collect rubbish along the way.
8. Celebrate the right way
Who needs green bottles when you can have eco-friendly cans? After a day of picking up trash, Biki-ing around town and using reef-safe sunscreen, cap it all off with a Maui Brewing Co. beer, which uses eco-friendly cans and gives its spent grain to Hawaii farmers for feed and compost.