8 Ways to Experience Hawaiʻi Even If You're Not Here
Don't let COVID-19 stop you from visiting the Islands—at least virtually.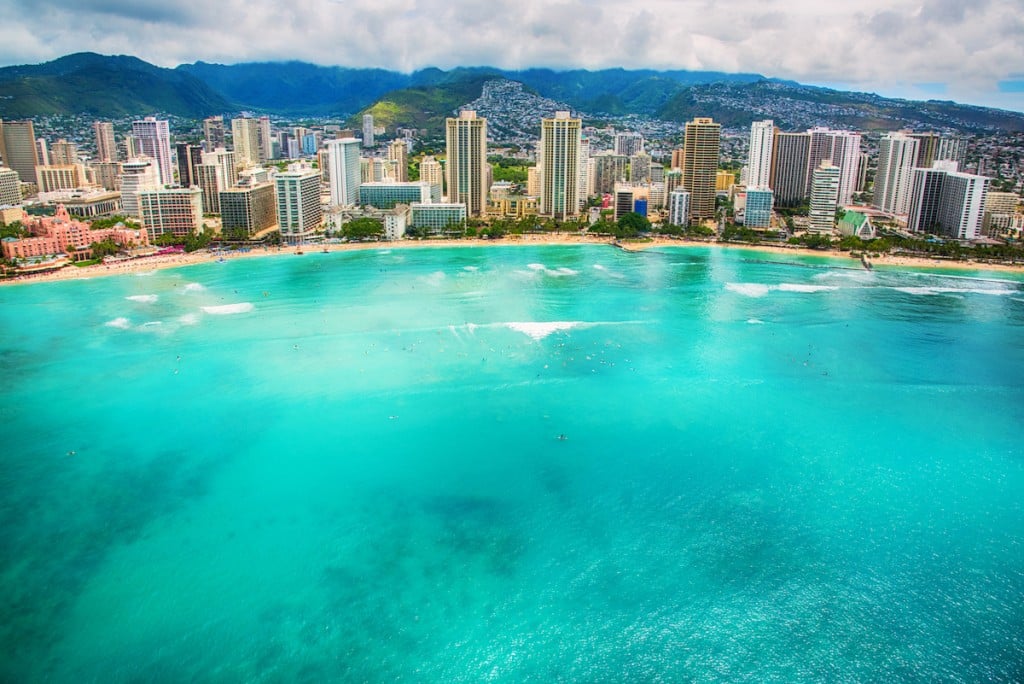 You had to cancel your vacation to Hawaiʻi—and you're bummed.
We get it.
Even we can't travel around the Islands like we'd want to, either, with a statewide stay-at-home mandate in effect through April 30. No one is allowed in state parks or on beaches, and nearly every retailer and many restaurants are closed.
But that doesn't mean we can't pretend we're traveling.
Here are eight ways to experience Hawaiʻi even when you're not here.
(See, it's not so bad!)
1. Visit a Hawaiian monk seal.
Hawaiian monk seals are endemic to the Islands and found nowhere else in the world—and they're critically endangered. The Waikīkī Aquarium on Oʻahu has two male monk seals and they are part of a biological research program. You can watch Maka and Hōʻailona swim and frolic in their pool at the aquarium via this webcam.
2. Tour Doris Duke's mansion-turned-museum on Oʻahu.
Shangri La, the Diamond Head estate of billionaire American heiress and philanthropist Doris Duke, is closed to the public right now. But you can still peek into what is now a unique and extensive collections of Islamic art from Iran, Turkey, Egypt, India and other countries. Click here to tour the estate via Google Street View.
3. Listen to the Honolulu Symphony.
Wanted to see the Hawaiʻi Symphony Orchestra—but now can't? It's OK. You can listen to classic rebroadcasts of Honolulu's resident symphony on Hawaiʻi Public Radio at 8 p.m. on Tuesday nights starting March 31.
4. Watch a Maui sunset.
Located at the top of the Grand Wailea, this webcam faces the golden crescent-shaped Wailea Bay on Maui. It's the perfect spot for sunsets, too, though you can control the position of the camera and check out the resort's pool, lūʻau ground, reflection pool and more. The webcam is viewable live from 5 a.m. to 7:30 p.m. HST, seven days a week. During night hours, a cool timelapse of the day is played instead. You'll feel like you're there. Kinda.
5. Take in a virutal concert.
View this post on Instagram
Hawaiʻi musicians—Jake Shimabukuro, Anuhea, Jack Johnson—have been holding virtual concerts on social media since the state shutdown. Local group Kapena launched the #quarantinehawaiiconcertseries every Sunday starting at 5 p.m. HST. You'll feel like you're sitting in their living room while they kanikapila (impromptu jam session).
6. Visit a volcano on Hawaiʻi Island.
If you're bummed you can't visit the Hawaiʻi Volcanoes National Park on Hawaiʻi Island, we got you. The national park has a handful of webcams, including one mounted on an observation tower facing Kīlauea caldera (above). You can also view Halemaʻumaʻu, the water lake forming inside and the west rim of the where the summit collapse after the 2018 eruption.
7. Escape to Hanalei on Kauaʻi.
This farm stand run by three sisters set up this webcam to look right into Hanalei Valley. Its online shop is worth visiting, too; you can get pineapple fruit strips, cacao nibs and Kauaʻi nectar honey. If you're more interested in seeing picturesque Hanalei Bay, this webcam from Hanalei Bay Resort faces it perfectly.
8. You just wanna check out Oʻahu's traffic.
The city has dozens of traffic cams all over the island. It can be fun to see what's happening along Oʻahu main highways. You know find cams on the North Shore or along the West Side, just FYI.
SEE ALSO: