A Kaneohe, Hawaii Home Renovation Achieves Tropical Serenity
The remodel improves natural light and airflow.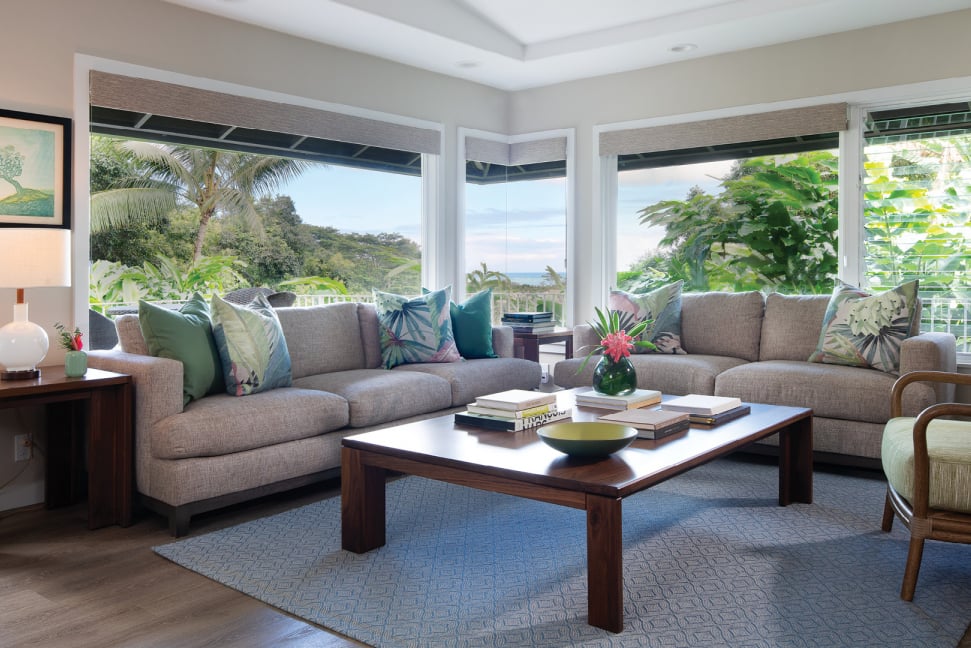 Sitting on a sofa in her living room, Yoshiko Nakaoka takes a sip of coffee and looks around at the place she's called home for 10 years. "There's something about this house," she says.
She remembers feeling a sense of calm when she and her husband, Wilford Nakaoka, first stepped foot inside, before making an offer. The properties for single-family homes in Haiku Plantation enjoy lush landscapes and stunning views of the majestic Koolau Mountains and glistening Kaneohe Bay. But the design of the home they purchased didn't take advantage of those surroundings.
"I love natural light, natural breezes and tropical winds," Yoshiko says, gazing out her large windows as music plays softly from surround-sound speakers. Prior to the renovation, she notes, "the house was not designed for that purpose."