A Local's Guide to Hawaiʻi: Photographer Clark Little
Award-winning photographer Clark Little is best known for capturing the extraordinary beauty of Oʻahu's North Shore waves.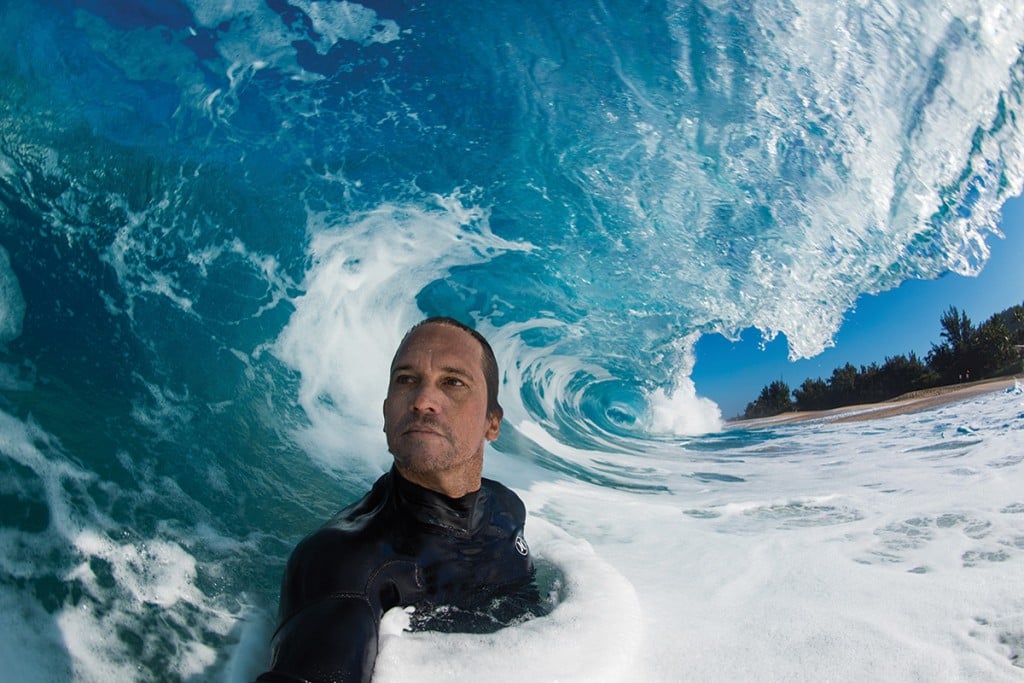 Raised on O'ahu's North Shore, award-winning photographer Clark Little is best known for capturing the extraordinary beauty of the shorebreak. And it all started because his wife wanted a photo of the ocean to hang on their bedroom wall.
That honey-do-list item has turned into a full-on career. In a short time, Little gained critical recognition for his unique perspective of Hawai'i's oceans, with exhibits around the world—including at the Smithsonian. In November 2009 he published his first art book, "The Shorebreak Art of Clark Little," and, two years later, opened the Clark Little Gallery Hale'iwa, just down the road from many of the North Shore beaches featured in his photography. He has since published two more books and was featured in a documentary film about his work.
Despite his fame and world travels, Hawai'i is always home.
"I love the fact that just five minutes from my house on the North Shore is one of the greatest stretches of surf spots, including my most favorite shorebreak in the world," Little says. "I find myself lucky to have this kind of wave setup in tropical, warm water with palm tree-lined white-sand beaches as the backdrop. As a photographer, Hawai'i is so beautiful."
Q: Where is your favorite place to shoot waves?
CL: My favorite place to shoot wave photos is at Ke Iki Beach on the North Shore of O'ahu. I grew up surfing the shorebreak at this beach. It's where I started my photography career and I go here as much as possible, which means almost every day during the winter. Some of the biggest shorebreak waves break here. Just watching from the beach will get your heart pumping.
Q: Where's your go-to spot for lunch and dinner on O'ahu?
CL: After a long day shooting in the surf, I stop by Pūpūkea Grill on my way home. I order a spicy tuna bowl and avocado with a smoothie. For dinner, I go to Lei Lei's Bar & Grill at the Turtle Bay Resort. I love the seafood scampi, which includes shrimp and scallops with Parmesan cheese. I also order a grilled 'ahi steak cooked rare. Epic!
Q: What is a unique-to-Hawai'i activity you would recommend?
CL: For something really exciting, you might try to swim with sharks. When the waves are small, I jump on the boat with One Ocean Diving out of Hale'iwa Harbor with [photographer] Juan Oliphant and [shark expert] Ocean Ramsey. They are shark researchers and conservationists. You learn a lot about them when you are up close. It's exciting and takes away the fear of them.
Q: What's your favorite O'ahu beach?
CL: Waimea Bay on the North Shore is a special place for me and my family. In the winter, it brings in the big waves and is a proving ground for big-wave surfers. In the summer, it's tranquil and calm, the perfect place to go with your family and spend a day at the beach. The jumping rock on the left side of the bay is fun for the kids to jump off of.