A Maui-Born Food Blogger Channels Her Love for Hawaii in a New Nostalgic Cookbook
"Aloha Kitchen: Recipes from Hawaii" by Alana Kysar is packed with recipes that reflect the many flavors and cultures of the Islands.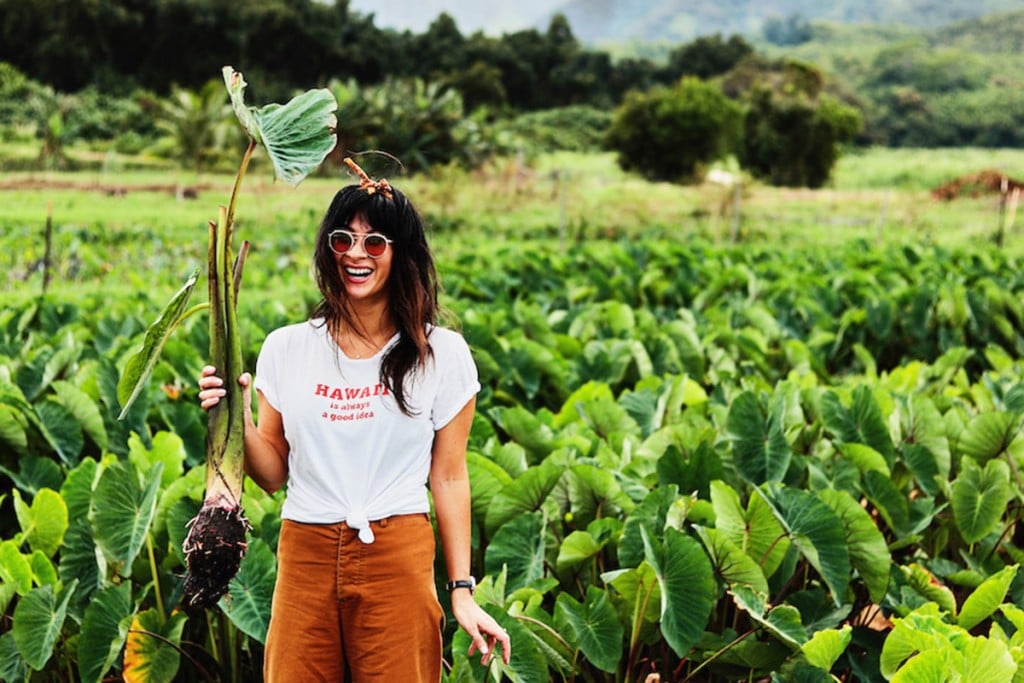 Island-born locals like Alana Kysar know all too well how homesickness can tug on the heartstrings when they move away from home, but a comforting dish of mochiko chicken can often soothe the ache. The Maui native grew up in the kitchen with her parents, learning to cook and bake from her mother and channeling her creativity into artful plating with her father. No stranger to Hawaii food classics such as Spam musubi and shoyu chicken, her palate was honed by the wealth of diverse cultures in the Islands and their distinctive cuisines.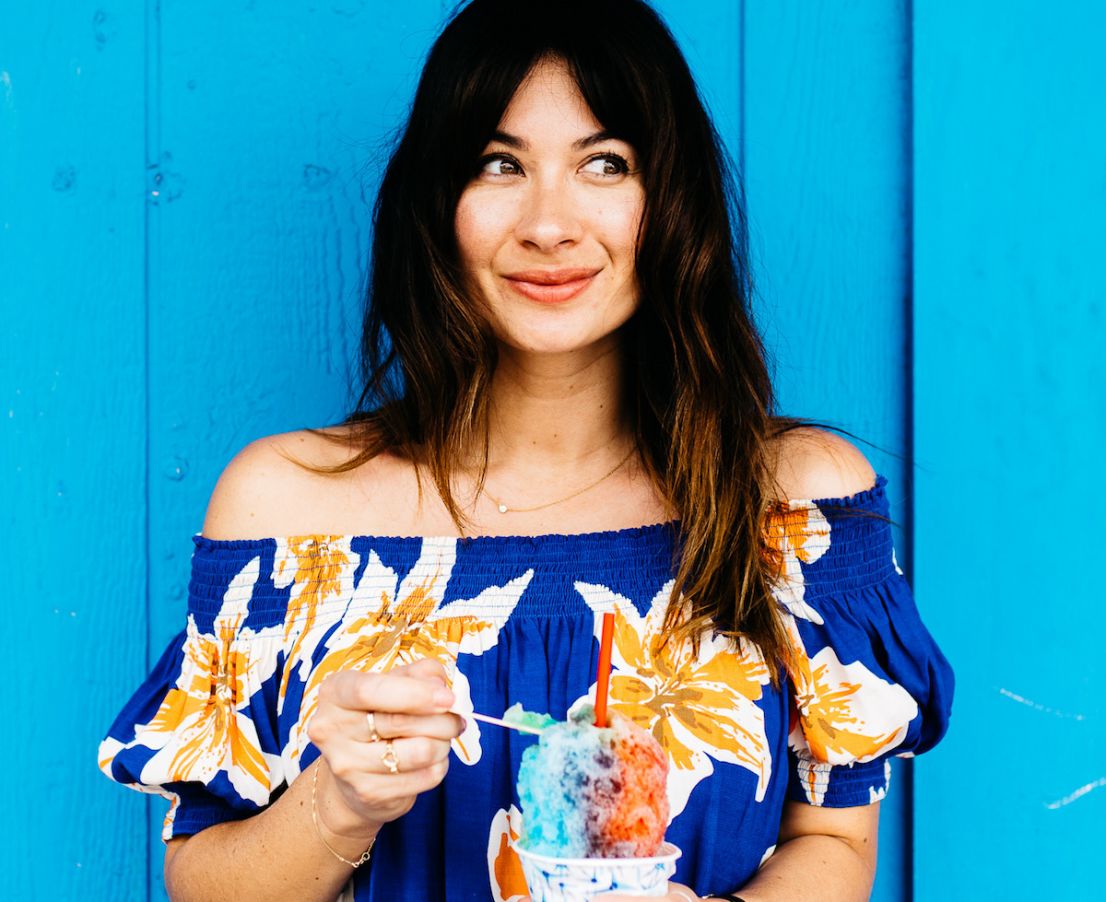 Upon graduation from King Kekaulike High School, Kysar moved to San Diego for college and experienced her first bout of homesickness. It was then that she began her culinary exploration, asking her family for recipes to re-create the dishes she was missing. What began as a means of easing homesickness with a taste of home for Kysar and her Oahu-born boyfriend became a journey into the world of food. But she says it wasn't until she began a dream job coordinating web photography for Williams-Sonoma that art began to imitate life. Inspired by her work life, Kysar began exploring her love of baking, bringing sweet treats into the office much to the delight of her co-workers.
Friends and loved ones encouraged her to channel her creativity into a food blog to further her culinary curiosities. Fix Feast Flair launched in 2014, featuring Kysar's love of baked goods as well as the comforting dishes she dearly missed from home. Her talented editorial eye and delicious recipes earned a Best New Voice Finalist nomination in Saveur's 2015 blog awards, recognizing the food blogger as a standout. In the years since, she has continued to hone her culinary voice, bringing the history, culture and tastes of the 50th state to national and international blog audiences. Five years after the launch of her blog, Kysar yet again showcases her passion for food and Island flavors in her debut cookbook, "Aloha Kitchen: Recipes from Hawaii" (Ten Speed Press, 2019).
View this post on Instagram
If her years in big culinary cities like San Francisco and Los Angeles have proved anything, it is that Kysar's heart—and palate—will always be home in Hawaii. "Aloha Kitchen" explores Island-inspired cuisines that are as culturally diverse as they are nostalgic memories of home for the proud Maui girl, now 34. Whether you are a visitor discovering bold new flavors or a transplant who has recently moved away from home, you too can re-create the dishes that transport you back to Hawaii with each bite. From guava cake to lilikoi (passion fruit) malasadas, chicken long rice to manapua and everything in between, this cookbook is a perfect addition to any Hawaiʻi-loving, aloha-filled kitchen.
View this post on Instagram
And with Alana's beloved mochiko chicken recipe (below), you too can create an Island classic just like Mom's.
Mochiko Chicken
From "Aloha Kitchen: Recipes from Hawaii"
There's nothing quite like fried chicken. It's crispy on the outside, juicy on the inside and, when done right, packed with flavor. I think it's safe to say that most places have their own version, and Hawaii is no exception. This sweet rice flour–battered chicken is perfectly crunchy, salty-sweet and highly addictive. It's one of my all-time favorite dishes, and I'm taken back to my childhood every time I have it. While I believe it's best served warm with onigiri (aka triangle-shaped musubi), Namasu and Takuan the way my mom serves it, it's equally great cold, chopped up and tossed into a green salad with my creamy Asian dressing or atop a bed of cold somen noodles.
INGREDIENTS
2 pounds boneless, skinless chicken thighs
¼ cup mochiko flour (see page 28)
¼ cup cornstarch
¼ cup sugar
¼ cup soy sauce (shoyu)
½ teaspoon kosher salt
2 large eggs, beaten
¼ cup chopped green onions, both white and green parts (about 4 green onions), plus more for garnish
Neutral oil, for frying
2 garlic cloves, peeled and extra-finely grated
3 to 4 sheets nori, cut into 1-inch wide strips (optional)
3 cups steamed rice, for serving
DIRECTIONS
Cut the chicken thighs into 2-inch-long strips and place them in a bowl. In a small bowl, combine the mochiko, cornstarch, sugar, soy sauce, salt, eggs, green onions and garlic, and whisk until fully combined. Pour the batter mixture over the chicken and mix to coat evenly. Marinate in the refrigerator for at least 5 hours, preferably overnight.
Line a baking sheet with paper towels or newspaper and place a wire rack on top. Fill a Dutch oven or high-sided pot with oil to a depth of 2 inches and heat over medium-low heat to 330 degrees to 340 degrees. Remove the chicken from the bowl and wrap each piece with a strip of nori (if using).
Without crowding the pot, add as many pieces of chicken as you can to the hot oil; the temperature will drop to between 315 degrees and 325 degrees when you add the chicken. Fry the chicken for 6 to 7 minutes, turning with a skimmer or long chopsticks to brown evenly. The chicken will be golden brown when it's done and the internal temperature should be 165 degrees. Remove with a skimmer or long chopsticks and let cool on the wire rack for 8 to 10 minutes. Continue this process until all the chicken has been cooked. When ready to serve, garnish with freshly chopped green onions and serve with rice.
Serves 6 to 8