A Pandemic Hits Hard. For Many, Housing is at Risk.
Hawaiʻi's Institute for Human Services knows what to do.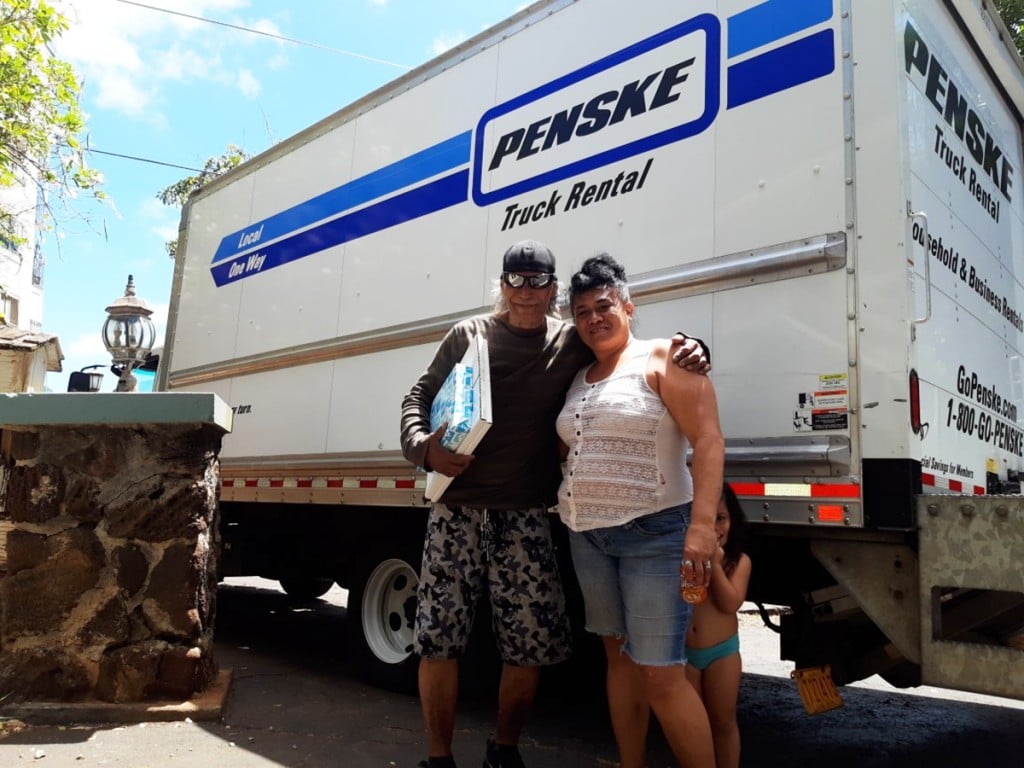 Minda Golez knew in early March. As the Institute for Human Services director of housing and employment, she'd seen these warning signs before, when Aloha Airlines ceased operations and the economy collapsed in 2008. "Back then, the calls started flooding in, people suddenly out of work and no idea what to do next," she says. "People had so much pride and were so scared, saying 'I've never had to do this. I don't know where to go or what to do.'" This time, Golez knew to get ready—with COVID-19, those calls were coming again. 
While IHS is widely known primarily as O'ahu's largest emergency shelter provider for people having nowhere else to turn, their work stretches much further, providing critically needed counseling, support and housing assistance for those who suddenly find themselves on the edge of financial devastation. Its work is mission-driven: Take each case as it comes, listen carefully to each client's strengths, identify services and options that best match their needs and stick with the client until their situation is resolved. 
"Our goal is to keep clients permanently housed in a unit they can sustain; not in crisis month-to-month, but in safe and affordable housing for as long as possible," Golez says.
She also knows it works. A review of 100 families she's helped shows 98 of them remained sustainably housed a year later.  
Homeless prevention starts with a candid conversation. "We are the reassuring voice on the other end of the phone," guiding clients through their situation and options, she says. The discussions are candid and personal, sometimes a reality check, but by creating that sustainable plan, clients find a path built just for them. Discussions include such questions as: 
When is it likely the client's job is returning, and is it possible it may never return? 

What about changing fields, since there are job openings in certain sectors right now, like fast food, security, clerical, and essential services?

What's truly essential right now—consider everything from cable to subscriptions to other routine expenses—and where might the client save money? 
"It's our job to listen first and take into consideration the client's needs and how they can sustain moving forward," she says. 
Golez and her team have several assistance options and a network of agencies with whom they collaborate to address housing, employment and basic needs like food, medication, income and even furniture. IHS' permanent supportive housing program is similar to Section 8, offering clients a monthly subsidy and a support team that works regularly with them to ensure their success. Short-term subsidies can help clients cover their deposit and first month's rent, for example, or in times like these when a month or two of rent is all that's needed. 
Other resources—like home furnishings, kitchen appliances, beds and utility deposits, for example—are trickier since the public grant money used for the short- and long-term subsidies are strictly for housing. Golez recalls when a hotel was remodeling, she and her team rented a truck to pick up used mattresses and deliver them to the families they were helping. "The look in those kids' eyes when we showed up with used, twin mattresses," she says, "it was everything. It was like Christmas all over again." 
If you want to help, please donate at ihshawaii.org and specify that you want to support the housing program.