Admission prices rise for two popular Hawaii national parks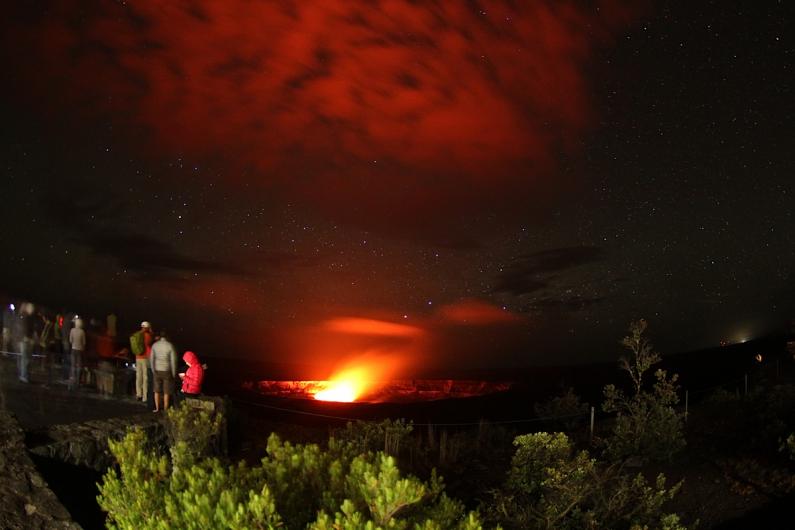 Repeat visitors to Hawaii Volcanoes National Park on Hawaii Island and Haleakala National Park on Maui this week may have noticed it costs a little more to visit and camp there.
Pricing changes at both parks took effect on Mon., June 1.
At Hawaii Volcanoes, the state's most visited national park, the formerly $10 seven-day vehicle pass is now $15. Per person pedestrian, cyclist or tour van entrance fees also jumped from $5 to $8 (or $10 if entering by motorcycle). And, several formerly free campsites within Hawaii Volcanoes now come with a $10 per night permit price tag.
Similarly, Haleakala's private vehicle pass (three days only) has increased from $10 to $15, and per person entry charge changes echo those at Hawaii Volcanoes. It does not appear that the wilderness camping or cabin permits at Haleakala—which already charge fees—will increase at this time.
According to a press release issued by Hawaii Volcanoes National Park, increases to its admission fees and camping rates will help the park proceed with delayed maintenance projects and continue to improve visitor amenities. It is the first time admissions prices have increased at Hawaii Volcanoes National Park since 1997.
Similar information was not immediately available for Haleakala National Park.
Hawaii Volcanoes National Park announced that the new changes are the first in a series of three incremental price hikes taking place there in the next three years. The seven-day vehicle pass, for example, will rise to $20 next year and $25 in 2017; the walk-in/bike-in/tour van-in per person entry will be $10 in 2016 and $12 in 2017.
Staying put for now is the cost of the National Park Service's popular Tri-Park Pass, which grants a full year of admission to the three Hawaii national parks that regularly charge for entry: Hawaii Volcanoes National Park, Haleakala National Park and Puuhonua o Honaunau National Historic Park on Hawaii Island. The price of the pass will remain $25 through the end of 2016, but the park service plans to increase its cost to $30 in 2017.