Aloha Friday Picks: Get Cultural This Weekend
Virtually tour Shangri La, visit the Polynesian Cultural Center or check out the artwork and silent auction at Punahou Carnival online.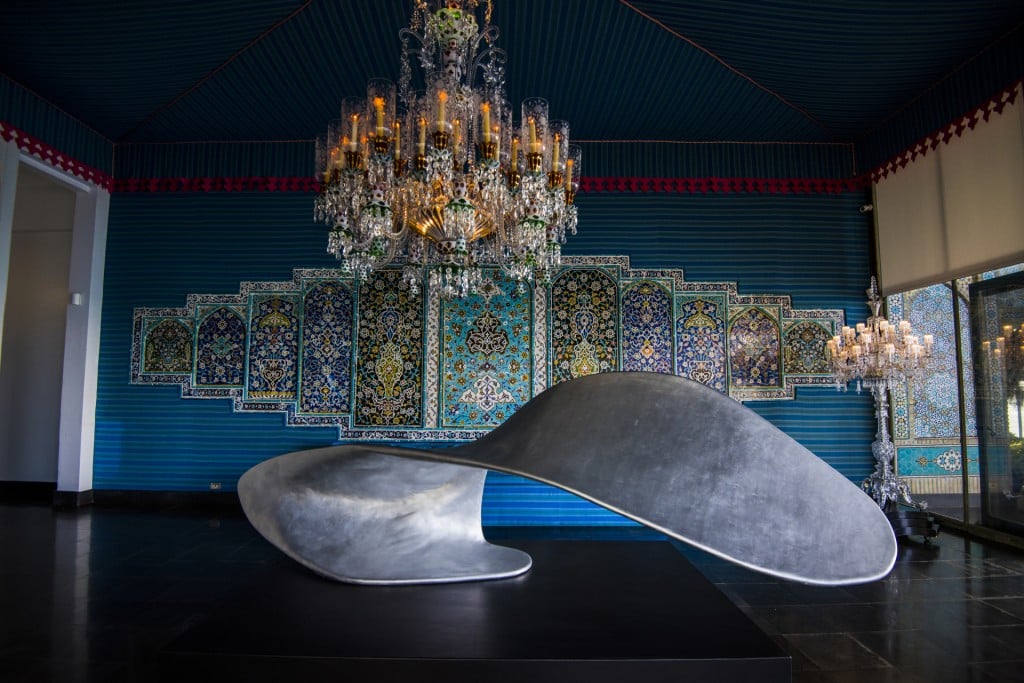 Interested in Hawaiʻi's culture? Here are three things you can do this weekend that will connect you with the Islands' rich culture. (And two of them don't require an airline ticket!)
Tour Shangri La's Latest Exhibit Online
Maybe you've already visited Shangri La Museum of Islamic Art, Culture & Design on Oʻahu. Or maybe it's still on your bucket list. Either way, you can tour the estate-turned-museum of billionaire American heiress and philanthropist Doris Duke, once dubbed "the richest little girl in the world." Right now through March, the museum is hosting an online exhibition by 16 artists from Hawaiʻi. "#8x8_shangrila" features the original works of eight visual artists and eight performing artists who used the museum and its one-of-a-kind collection of Islamic art as inspiration. View it here.
Visit the Polynesian Culture Center on Oʻahu
The popular visitor attraction in Lāʻie reopened on Jan. 18 with new safety protocols and a new canoe ride through the various villages. The center needs to remain at 50% capacity, which means you can leisurely stroll through the park (though right now only the Samoan Village is open). The buffet has been reformatted from buffet to a sit-down experience and the popular "HA: Breath of Life" is still running. polynesia.com
Browse the Punahou Carnival Auction and Gallery
One of the most popular events for Oʻahu residents is the annual Punahou Carnival. Thousands flock to the Honolulu campus for the amusement park rides, food booths and the popular malasadas. Well, this year will be different, thanks to COVID-19. The carnival is going digital, with the theme, "A Carnival Out of This World." The gallery of Hawaiʻi artwork runs from Feb. 1 to Feb. 6, and the silent auction opens at noon on Feb. 1 for six days. punahoucarnival.com