Aloha Friday Picks: Laughs, Gasps and Breadsticks
Halloween may be a little ... different this year.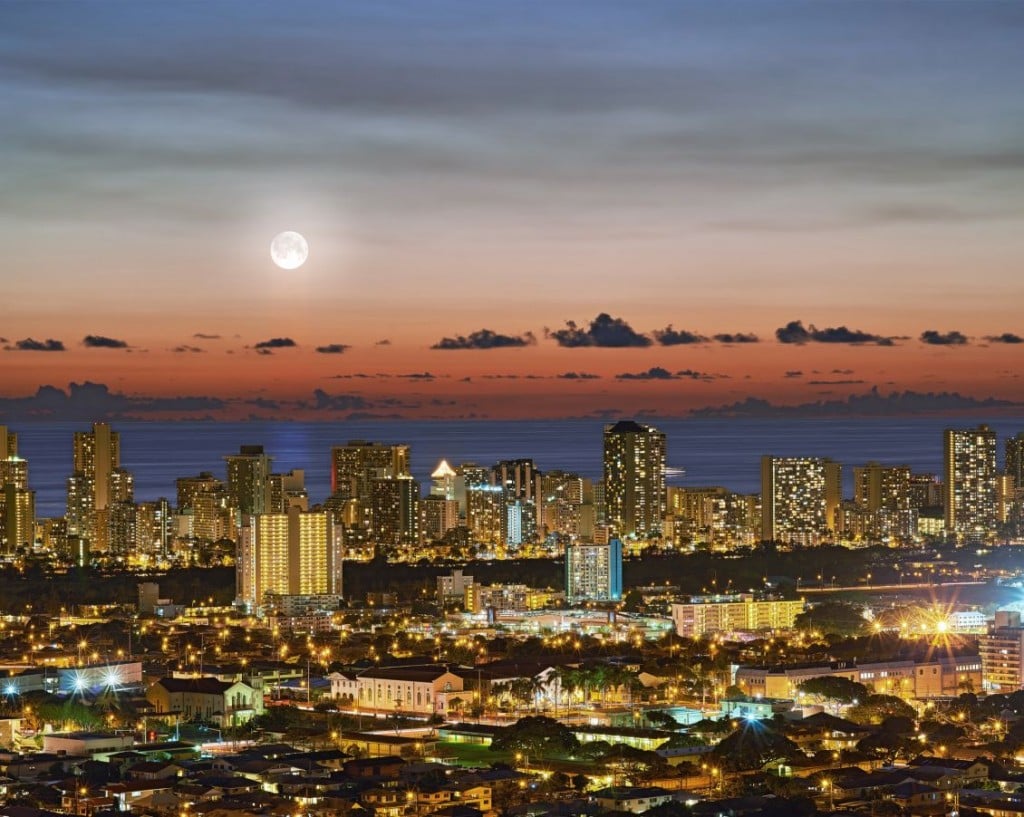 Aloha Friday Picks is a weekly news blog that will run every Friday and features three things we recommend you do, try or experience over the weekend. Send us tips at media@hawaiimagazine.com.
There's no doubt about it, this weekend will be an interesting one, to say the least. With Halloween falling on a Saturday and city officials warning parents and partiers to stay indoors and avoid trick-or-treating, the candy-coated holiday may not cause its usual clamor—or will it? Only time will tell. But if you still haven't locked down any plans for the upcoming spooky weekend, here are a few ideas we thought we'd share with you.
1. Celebrate Halloween Without Getting Fined
Sure, ghosts and ghouls are spooky, no doubt, but what's the scariest thing of all? A cop—no, not someone in a cop costume, a real police office—at your front door breaking up the more-than-five-people party you've got going. Honolulu Police Chief Susan Ballard and Mayor Kirk Caldwell both urged residents to treat this Halloween "differently," and to avoid large social gatherings as well as trick-or-treating. Social gatherings are still permitted, but with a limit of five people. So what can you do? If you're looking to get crunk—that's crazy and drunk—do so with only a few close friends, and instead of hitting the streets of Waikīkī or Lahaina, throw on a few scary movies and practice your beer pong toss. If you've got keiki (kids), Mari's Garden in Mililani will be hosting a contactless drive-thru trick-or-treating event, where costumed actors will ask children whether they want a trick or a treat. Or you can sign up for "13 Tales Over the Pali Virtual Ghost Tour" with master storyteller Lopaka Kapanui. Cost is $9.99 a person and the "tour" starts at 7 p.m. Register here.
2. Laugh out Loud (You Deserve It)
Tired of screaming from Halloween haunts and … well this year in general? Laugh it up with the Hawaiʻi Comedy Festival 2020. Although the four gut-busting shows were aired earlier this month, they can still be seen online as long as you purchase a single show ticket ($15) or an all-show pass ($50). If you really want to watch "Whose Dakine is it Anyway (Family Friendly)" or "Live from Honolulu: The Musical!" you'd best act fast, as the recording will only be up until the end of the month.
3. Breadsticks Anybody?
While Hawaiʻi is still missing a few key mainland chains—looking at you Chipotle—Olive Garden has finally been checked off that list. Olive Gaden Hawaiʻi opened its doors at Ala Moana Center on Thursday, filling the old Bubba Gump Shrimp space across from the California Pizza Kitchen. Known for its never-ending pasta bowls and delectable breadsticks, the chain has never previously had a location on the Islands. With its Ala Moana location officially being open, further expansion is on the horizon as a Kapolei Olive Garden is also planned to open at the Ka Makana Aliʻi shopping center. But for now, it's time to see if its Italian-American cuisine—and its unlimited breadsticks—was worth the wait.