Aloha Friday Picks: Lūʻau, Lineage and Drifting
If you love outdoor lūʻau, learning how to trace the genealogy of your ʻohana and doing sweet drifts at an indoor racetrack, then this weekend is perfect for you.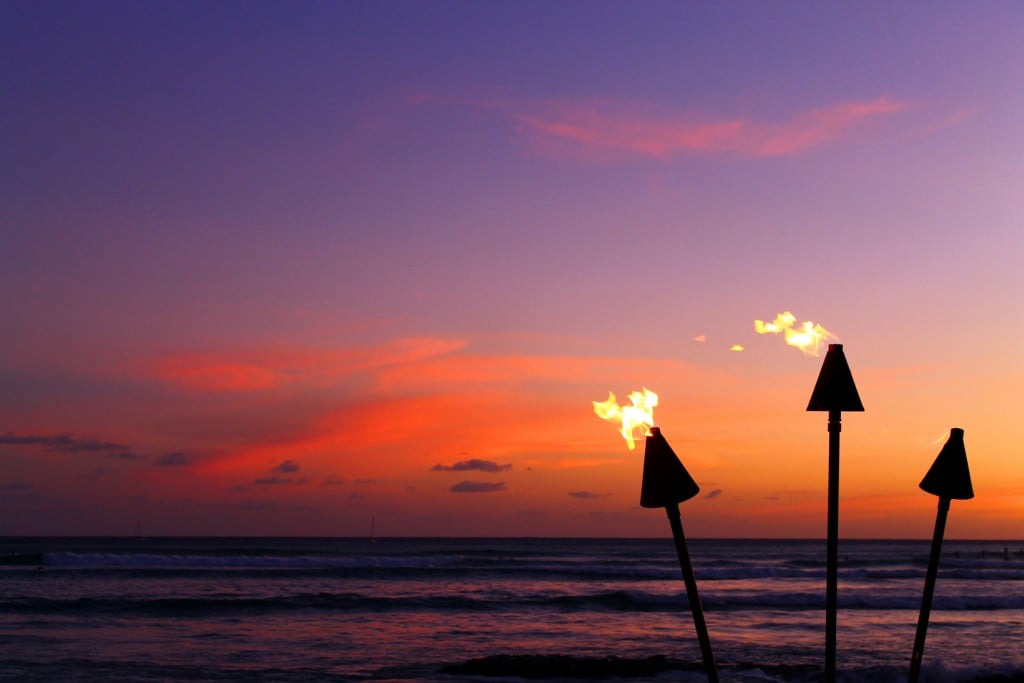 Aloha Friday Picks is a weekly news blog that will run every Friday and features three things we recommend you do, try or experience over the weekend. Send us tips at media@hawaiimagazine.com.
It's time to say aloha to February—and all of the below 70-degree temps and blistering cold winds it brought with it. March has finally arrived, and we welcome it with open arms. With spring just on the horizon, it almost feels like the Islands businesses and residents have regained a bit of pep in their step. The lowering daily COVID count helps a lot. So why stay cooped up indoors? Here are two activities to get you out and about (and one for the homebodies), enjoying the wonderful climes of Hawaiʻi.
Due to COVID-19, almost all lūʻau were shut down due to the crowded nature of the events. But, by moving the things outdoors to the Hilton Hawaiian Village's Great Lawn, lūʻau guests have a little more breathing room to enjoy the show, and the hotel will be resuming its lūʻau festivities on March 5 (today!). What better way to spend an aloha Friday than outdoor in Waikīkī, chowing down on ʻono (delicious) Hawaiian food and watching a showcase of Polynesian dances and performances.
2. Discover your Geneaology with Help from the Hawaiʻi State Public Library System
In Hawaiian culture, an individual's genealogy is of the utmost importance. To know who your relatives are—even ones from hundreds of years back—allows you to know who you are. It's a culturally complex subject, and unless you're Native Hawaiian, it may not mean a lot to you, but there is a certain thrill in knowing who your great, great, great-grandma is. Without them, there'd be no you! If you want to begin tracing back your family roots, Kylie Flood, a Hawaiian and Young Adult Collections Librarian at Nānākuli Public Library, will be hosting an online presentation on how to get started, and talks on the subject of genealogy will be presented every Saturday throughout March.
3. Go Fast—and a Little Furious—at Razor Drifting in the Ka Makana Aliʻi
Ever dream of racing across the Haleʻiwa Bridge, drifting down the Koʻolau's and doing donuts around the Waialua Sugar Mill? Well, keep dreaming, because that all sounds way too dangerous. Fortunately, Razor Drifting, located in Kapolei at the Ka Makana Aliʻi shopping center, has backdrops of the aforementioned locales painted on the walls along its miniature racing track. It's great for keiki, since carts won't go much faster than 3 to 4 mph, which is also just fast enough for the adults who are still kids at heart.