Aloha Friday Picks: Memorial Day Weekend in Hawaiʻi
Here are three things to do this Memorial Day weekend.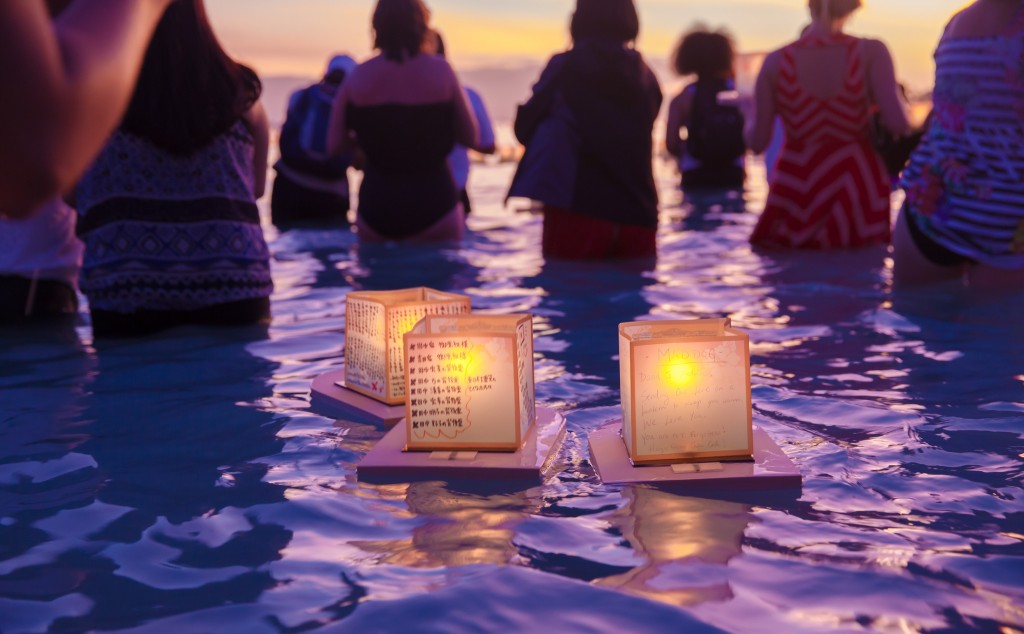 Aloha Friday Picks is a weekly news blog that will run every Friday and features three things we recommend you do, try or experience over the weekend. Send us tips at media@hawaiimagazine.com.
It is upon us. Memorial Day weekend. Kicking off summer—well, it's almost summer—this Memorial Day weekend is bound to be much, much busier than others as the public is once again stretching their legs outdoors and engaging in social activities with less fear of COVID-19. Here are three activities you can get up to this weekend.
Experience the Shinnyo Lantern Floating Ceremony Online
One of Oʻahu's biggest Memorial Day events, the Shinnyo Lantern Floating often attracts crowds in the thousands to Ala Moana Beach Park on Oʻahu as visitors and residents remember and pay gratitude to loved ones who have passed. And even though COVID-19 restrictions have been lifting thanks to the vaccines, the Shinnyo Lantern Floating in 2021 will be a mix of virtual and in-person events to promote social distancing. Those who'd like to participate can view the immersive art installation, called Many Rivers, One Ocean, on the grounds of Shinnyo-en Hawaiʻi and write messages that will end up becoming part of the art experience. You can make a reservation here.
Get your Poke Fix
Hosted at the Ka Makana Aliʻi in Kapolei on Oʻahu by our sister publication, Frolic Hawaiʻi, the 4th annual Poke Fest will be on Saturday, May 29 from 10 a.m. to 2 pm. If you love poke—who doesn't!—then you'll want to be at this one-day event. Unlike previous pokefests, this years' event will be a zero-contact experience, with folks driving through the Ka Makana Aliʻi's parking lot—by the Macy's—to get their poke-packed lunch boxes, which can be enjoyed in the comfort of your own car. Find out more here.
Try Finding a New Beach!
There is no doubt that, come Memorial Day—and even the Sunday before Memorial Day—the beaches around Hawaiʻi will be filled to the brim with bodies. The weather has been perfect, the summer heat has started creeping in and everyone has their eyes on those golden shores. So if you're planning to visit your favorite coastline, maybe think about going somewhere else, especially if your go-to is a popular beach that you know tends to get busy. If you're not sure how to find a lesser-known shore to lay down your towel, try using Google Maps to find pockets of sand to visit. And remember, the further away you can get from those well-known beaches, the better!